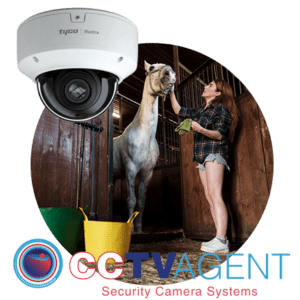 Loxahatchee Security Camera Installation | Surveillance is NOT just for big commercial corporations, thanks to the best security camera systems for businesses offered by CCTV Agent. Each security system we design is done so it's as affordable as possible due to our longstanding relationships with the leading surveillance manufacturers. We provide some of the most sophisticated functions for businesses needing an edge in security. Built with products from brands like Avigilon, Axis, Hanwha, iPro Panasonic, Tyco, and Verkada, these business security camera system bundles allow places like offices, schools, cafes, restaurants, convenience stores, and gas stations to enjoy the advantages of surveillance.
For more information on how a business security camera system can help you, read this CCTV Agent article. To get further information on availability and specific product details, contact our team today! 877-523-2288
Office & Education
Office spaces and classrooms can be some of the most essential areas for surveillance, with so many rules and regulations involved in making everything work accordingly. Fortunately, business security camera systems offered by CCTV Agent adhere to NDAA compliance and regulations. The installation will be done in a timely manner with minimal interruption to day-to-day activities. We will identify the best places for security cameras for any type of business.
Hospital & Clinics
Clinics, doctor's offices, and hospitals are some of the best places for security camera systems. There is an absolute need for surveillance in a medically focused business or institution due to so many people passing through the premises and the laws that require complete adherence. Such reasons include general security, legal protection, patient monitoring, policy environment, and malpractice prevention.
Cafes, Restaurants & Warehouses
CCTV Agent is recognized for working with multiple warehouses and restaurants to get the best surveillance possible. Therefore, several of the security camera systems we have designed and installed are influenced by the solutions our team developed for many unique clients in the South Florida area.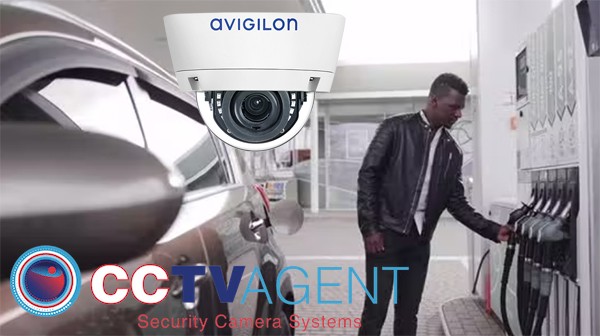 Retail & Convenience Stores
A business security camera system is crucial for retail and convenience stores needing to deter crimes like theft and robbery. With many of the surveillance options available today, store owners can get access to sophisticated features like motion detection, video analytics, customer counting, and more that gives you a better idea of what goes on inside your store each day. Our security systems can even integrate with access control systems, the cloud, and many more options so you can better control the premises.
Why Choose Us?
At CCTV Agent, we only sell premium products and provide premium support to our customers. Our state-of-the-art IP security camera systems offer crystal-clear high-resolution images and have night vision with Smart IR technology so that you will always have a window into your operations, day or night.  Our camera systems provide exceptional quality images and offer years of dependability. They are UL listed, waterproof, highly rated for outdoor or indoor use, and durable enough to hold up in any demanding environment. Our software application is user-friendly and we provide excellent live customer support. Our years of experience in the surveillance industry have led CCTV Agent to be recognized as one of the top security camera installation companies in South Florida.
Call CCTV Agent today to speak with someone about your surveillance needs or if you need Loxahatchee Security Camera Installation.  877-523-2288
Loxahatchee Security Camera Installation

Related Post