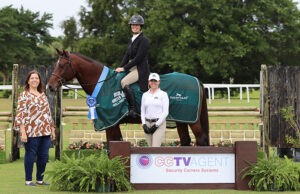 Security Cameras for Horses
Have you considered installing Security Cameras for Barns to monitor your equestrian facility? If you need to watch your security cameras in real-time we have the equestrian monitoring solutions for your barn, paddocks, riding arena, or for perimeter security. From any smart device (phone, tablet, or PC) you can monitor your barn and horses around the clock. Call CCTV Agent today for an initial surveillance consultation on how to best protect your horses and facility. 877-523-2288
It doesn't matter if you need a camera for a barn or area of your farm that doesn't have internet. We have solutions available to get you the security coverage you need in any location. If you still have any questions about security cameras to monitor your barn and horses after reading through this article, please don't hesitate to contact us so we can provide you with the ultimate surveillance solutions for your facility.
Today, Horse Barn Cameras have become crucial for barn owners to combat theft, monitor horse health and safety, and provide liability protection. We all know how important it is to monitor horse activity 24/7 in order to ensure their well-being.  Having a reliable security camera system that you can view at any time from anywhere allows you the ability to monitor your horses and have peace of mind.  In addition, ensuring equestrian safety with horse stable cameras and perimeter security is made easier with CCTV Agent's equestrian surveillance solutions. These security solutions allow you to protect and check in on your facility anytime on your cell phone, smart device, PC, and laptop.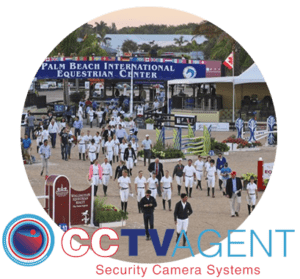 Remote Viewing From Anywhere In The World
CCTV Agent can help you choose the best Security Systems and Cameras for Horses and Barns. Horse Riding Arena Cameras with Remote Camera Monitoring from any type of smart device or PC assists with providing around-the-clock surveillance and protection. Proactive solutions can combine AI & Human Intellect to protect any type of equestrian environment.
One of the main reasons why you purchase barn cameras for horses is to grasp the barn's up-to-date situation while you are away, saving the trouble of physically visiting your barns, especially at night.
Security Cameras for Horses help you to keep tabs on your barn, horses, and facility anytime and from anywhere via your phone or computer. For instance, a horse stall camera allows you to notice if there is any type of unusual behavior, injury, or medical issue that needs immediate attention. You can also just check-in and see how your horses are doing when you are not there and catch cute or funny moments in their stalls.  You can upload videos of your horses recorded by the barn cameras on Social Media like Instagram, Twitter, or Facebook to share your moments with others.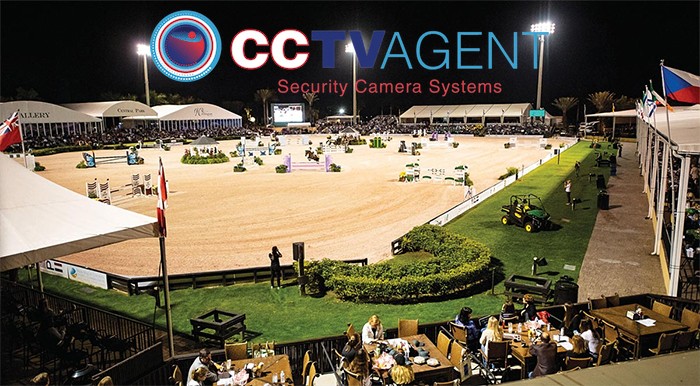 Security Cameras for Horses
Related Posts 
Long Range Wireless Barn Cameras