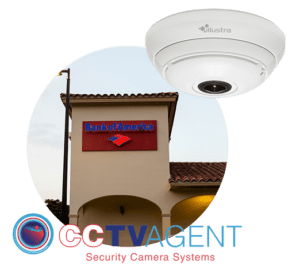 Tyco Security Solutions by CCTV Agent Security Camera Systems Certified Reseller
VMS (Video Management System) Software
ExacqVision Video Management System software is compatible with thousands of IP camera models and displays on an OSX, Linux, or Windows client software, mobile device, or web browser. The perceptive exacqVision software can be licensed for smaller companies as well as enterprise applications that demand high performance. Utilizing exacqVision Edge software, exacqVision Enterprise, exacqVision Professional, or exacqVision Start.
NVR (Network Video Recorders)
ExacqVision network video recorders deliver consistent high-performance hardware with ExacqVision surveillance video management software. Tyco Security Products are available to record up to 192 total IP and analog cameras with up to 120 TB (terabyte) of storage including the Z-Series, A-Series, and G-Series. 
EM (Enterprise Management) Series
For larger deployments, ExacqVision EM-Series servers and the powerful Enterprise Manager software offer large-scale deployments a redundant, performant server platform to monitor and manage up to 2,000 ExacqVision Enterprise recorders.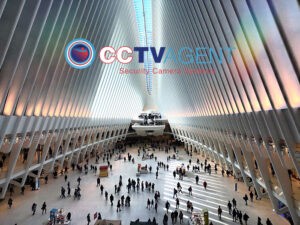 Live Remote Camera Monitoring Stations
ExacqVision C-Series surveillance monitoring stations are the perfect solution for monitoring and viewing security footage with ExacqVision Client.
Edge Video Security System
Illustra Edge skillfully provides a high-definition video surveillance system that is as easy as one, two, three, by fusing Illustra IP security cameras, ExacqVision VMS software, and SD video storage into one, delivering out-of-the-box ready surveillance camera solutions.
Expanded Storage Capabilities
ExacqVision S-Series network storage servers can expand the storage capabilities of your ExacqVision NVR's.
IP Security Cameras
The Illustra line of IP surveillance cameras fused with ExacqVision security recorders deliver the most efficient high-def surveillance solution.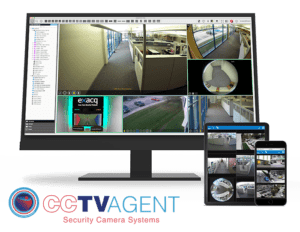 Video Surveillance Equipment & Accessories
Exacq provides many surveillance accessories to go along with the VMS (Video Management System) software and ExacqVision servers including video encoders, a surveillance keyboard, and I/O module.
Security Cameras & Cloud Services
Exacq delivers affordable, cloud-based solutions to assist you in easily managing, searching, storing, and searching crucial video surveillance while lowering your overall cost of ownership by eradicating some of the avoidable hardware costs and management of storage infrastructure.

Call CCTV Agent today if you have any questions about Tyco Security Solutions and Tyco Exacq. 877-523-2288 (CCTV)