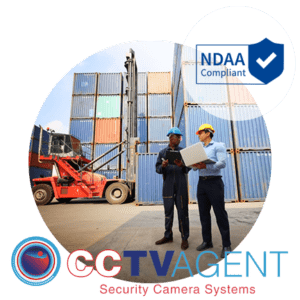 SMART SECURITY SOLUTIONS FOR MANUFACTURING WITH AVIGILON SECURITY CAMERAS FOR MANUFACTURING
Crucial communication solutions with access control and video surveillance are necessary to ensure the security of your products and manufacturing equipment, as well as the safety of your staff and anyone who visits the facility. Moreover, these security solutions can assist with monitoring manufacturing processes and optimizing business efficiencies. CCTV Agent provides complete security solutions that help with protecting employees, visitors, and most importantly, the assets while securing all of the manufacturing facility. CCTV Agent is an authorized dealer of Avigilon, a Motorola Solutions company that develops, designs, and manufactures video analytics, network video management software and hardware, surveillance cameras, and access control solutions. Call CCTV Agent if you have any questions about Avigilon Security Cameras for Manufacturing.  877-523-2288
MONITOR AND SECURE RESTRICTED AREAS
Manage visitor and staff access to restricted areas and buildings using Avigilon ACM (Access Control Manager) system. Unified with ACC (Avigilon Control Center) video management software, ACM permits you to detect any person at an access control point and rapidly verify the situation with live security camera footage.
ACHIEVE VALUABLE INSIGHTS ON PRODUCTION QUALITY
Avigilon allows you to remotely look deep into manufacturing processes to thoroughly audit production quality or further investigate a liability claim using VT100 body-worn security cameras, that easily connect to ACC video management software.
DETECTION OF ANY TRESPASS VIOLATIONS
Self-learning, smart video analytics let you define analytic rules to instantly get real time notifications when a vehicle or person breaches a perimeter. 
INCREASE PRODUCT CONSISTENCY AND QUALITY
Remarkable image detail delivers clear visibility of materials in the production line and allows you to monitor the performance of workers and helps ensure product consistency.
USER-FRIENDLY INTERFACE
Easy to use software with a simple GUI (graphical user interface) layout, customizable features, and intuitive controls that enhance multi-person interactions.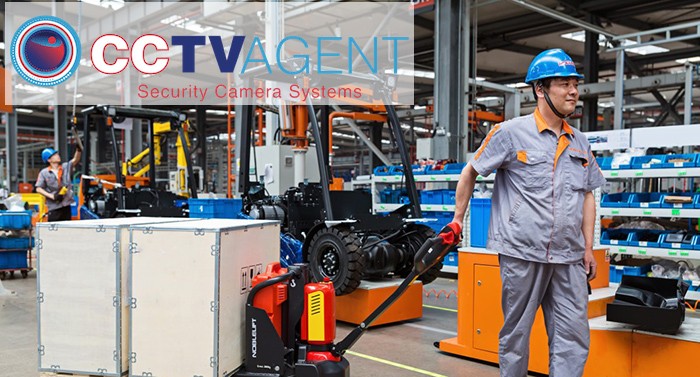 COST SAVINGS AND EASY INTEGRATION 
Created with responsiveness in mind, ACC software with 3rd party IP (Internet Protocol) or analog cameras that are NDAA (National Defense Authorization Act) and ONVIF (Open Network Video Interface Forum) compliant allow for easier integration with your existing security equipment.
ACC (AVIGILON CONTROL CENTER) SOFTWARE
Avigilon delivers a user-friendly, AI (Artificial Intelligence) enabled GUI (graphical user interface) that brings the proper information to security personnel so that you can take immediate action and make sure critical events do not go unnoticed.
(UAD) UNUSUAL ACTIVITY DETECTION TECHNOLOGY
Smart learning allows for continuous learning of what typical activity in a scene looks like and then detects and flags unusual behavior of people and vehicles, enabling you to quickly identify atypical events and filter through hours of videos in minutes.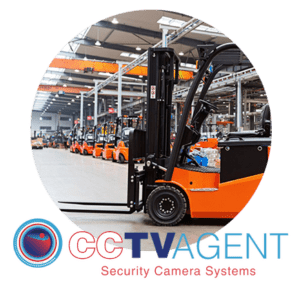 SEARCH TECHNOLOGY WITH AVIGILON APPEARANCE 
Rapidly initiate a search for any person by specific physical descriptions such as gender, clothing, or age categorization. Utilize playback, bookmark and export tools to collect and assemble a robust video narrative of security events and improve incident response times.
H5A FISHEYE AVIGILON SECURITY CAMERA
A practical and easy to install security solution that delivers 360° panoramic surveillance views of large environments from a single vantage point with smart learning and analytics to proactively detect and alert critical events.
THERMAL AVIGILON SECURITY CAMERA
Avigilon delivers superior performance and detection that fuses thermal imaging and patented Avigilon AI with self-learning video analytics.
AVIGILON RADIO ALERTS
Instantly receive crucial alerts directly to your radio, including presence detection, loitering, or door breaches along with face mask compliance.
Call CCTV Agent if you have any questions about Avigilon Security Cameras for Manufacturing.  877-523-2288
Avigilon Security Cameras for Manufacturing