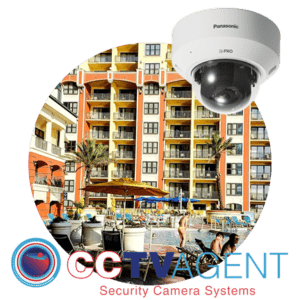 Commercial Security Camera Systems by CCTV Agent 
A comprehensive Surveillance Solution combined with Access Control Systems is essential for properly protecting and securing commercial spaces. These systems can protect inventory and employees along with preventing theft. Additionally, security cameras can prevent frivolous lawsuits and deter criminal activity. They also help to promote a safer environment. If you have any questions about Commercial Security Camera Systems, call CCTV Agent today. 877-523-2288
COMMERCIAL SURVEILLANCE SOLUTIONS
Each commercial surveillance system will have its own challenges that will be unique to the property's environment. Our surveillance design team will maximize security camera coverage to provide optimum surveillance coverage. CCTV Agent has experience in all aspects of large-scale commercial properties, including warehouses, office buildings, hospitals, car lots, parking garages, strip malls, gas stations, retail, the cannabis industry, and distribution warehouses. We provide high-quality solutions that are tailored to your needs.
While a well-designed and implemented security system can save money over the long term, poor planning and equipment quality will lead to wasted time and budget. CCTV Agent has long-established relationships with the leading surveillance manufacturers allowing us to pass along greater discounts to our customers. We see the most common problem in the security industry come from clients who have purchased inferior equipment or who have hired inferior installers, and later regret it. CCTV Agent can help you select the right components for your security system, and then design it at an affordable cost.
You want to feel secure and have peace of mind knowing your property is protected around the clock. We will help you find the right security camera system for your property with our wide selection that can accommodate your budget. Our security camera systems have helped thousands of South Florida businesses prevent theft and ensure safety for anyone who visits any property. CCTV Agent provides the highest quality commercial-grade security solutions. We are committed to exceeding all of our customer's expectations, no matter what their commercial surveillance needs may be. Our systems go far beyond video surveillance. Our experts can assist you in designing a system that protects your business premises with the most advanced security cameras via AI and advanced analytic capabilities. 
COMMERCIAL SECURITY CAMERA SYSTEMS
Protect your employees, property, and assets with a Commercial Security Camera System
You have achieved success through your business decisions and hard work. It is important to protect what you have built. It is crucial to detect potential threats early in order to protect those visiting a property and reduce criminal activity. CCTV Agent can design a security system that meets your specific needs.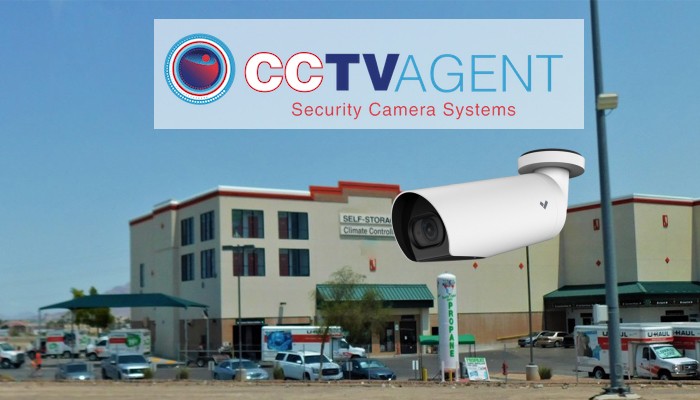 There is no job too small or too big for your commercial property
CCTV Agent can handle any job regardless of its scope or size. CCTV Agent can supply surveillance cameras in virtually any number you need and also offer multi-site locations. This will ensure that your property is protected at the highest level.
Providing superior surveillance products and exceptional customer service is a top priority at CCTV Agent
Security cameras have always been a tricky subject. Advertising claims from big box stores are often misleading about ease of installation, performance, and durability. We offer the best surveillance products possible for all of our clients. 
Expert training on all surveillance equipment purchased from CCTV Agent
CCTV Agent's US-based support team is available to assist with ongoing support for the life of your security products. We won't leave you hanging! 
SMALL BUSINESS SECURITY SYSTEMS
Keep it simple
CCTV Agent will ensure a hassle-free installation and offer free security camera consultations and have all the resources you need to protect your small business.
Cost-Conscious Security Solutions
Our security solutions offer the best value and are affordable for properties of any size.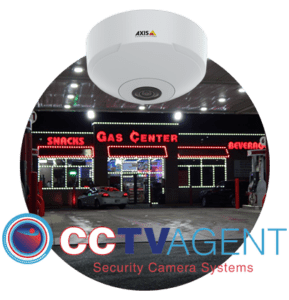 Support from our West Palm Beach Headquarters
We are located in West Palm Beach and conveniently serve all of South Florida. Our security specialists have many years of experience and will assist with any type of surveillance project. Our company's core mission is to provide great customer service and superior security equipment.  
Your property will enjoy peace-of-mind security
Ownership of any business comes with many responsibilities. Your business security system should always be a priority. Protecting your property, employees, and assets should always be a top concern. This is possible without having to get into an overly complex commercial security camera system. We offer easy-to-use surveillance solutions that will do the job without too much hassle. We can help you find the right commercial security camera systems for your company. We have the right solution for you, whether you are looking for a single-site or multiple-site surveillance system. If you have any questions about Commercial Security Camera Systems, call CCTV Agent today. 877-523-2288
Commercial Security Camera Systems
Related Post