Avigilon Security Camera for Housing Authority Part II
POWERFUL SEARCH
Avigilon Appearance Search technology is capable of sorting through hours of surveillance video with ease allowing you to quickly locate a suspicious vehicle or a specific person throughout environments and communities of all sizes. This assists with improving theft prevention, reducing shrinkage, and identifying false liability claims. Call CCTV Agent today if you have any questions about Avigilon Security Camera s for Housing Authority.  877-523-2288
RAPID RESPONSE TIME
ACM (Access Control Manager) creates generated door events that let you use rule-based actions to send security notifications that permit quicker on-site response times.
SMART NOTIFICATIONS
Self-learning smart video analytics provide prompt notifications of critical events to security personnel and law enforcement that help increase response times for active situations.
The benefits of Avigilon Security Cameras for Housing Authority communities and neighborhoods are vast.
Perimeter Security

Parking Enforcement

Child or Person Missing

Unusual Motion Detection

Vandalism Preventions
CLOUD SERVICES
Avigilon extends all of your security services to the cloud
Continuous Updates

Maintenance Services

System Health Monitoring

Seamless User Provisions

Simple & Secure Access

Access From Anywhere
AI (Artificial Intelligence) & VIDEO ANALYTICS
Detection, Verification, and Action for crucial happenings

Unusual Motion Detection

Unusual Activity Detection

Self-Learning Video Analytics

Next Generation Video Analytics

License Plate Recognition

Focus of Attention

Facial Recognition

Appearance Search
MISSING PERSON
Person Reported Missing
Avigilon systems aid in reports of a missing person or child. Quickly search through the entire security camera system to see where the person was last seen.  
Avigilon Appearance Search
Reacting quickly lets Housing Authority Security initiate Appearance Search on any person in the surveillance footage and tracks them from the time they enter the environment to the time they leave and beyond the perimeter. Avigilon Appearance Search was designed to greatly improve incident response time as it sorts through hours of surveillance footage with ease. This permits you to quickly locate all instances of the person or the vehicle of interest to reveal their last known direction and route of exit.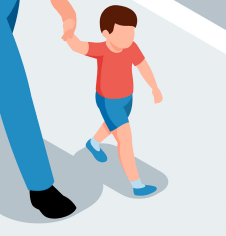 Person Returns Home
Housing Authority Security keeps and eye out for the missing person until they return home or have local law enforcement reunite the missing person with their family.
VANDALISM PREVENTION
Unusual Motion Detection Creates Instant Action
UMD (Unusual Motion Detection) can identify someone entering an environment that otherwise has little to no activity. The security operator can then use speakers on the surveillance cameras to alert the intruder(s) audibly thus deterring crime before it takes place.
Local Law Enforcement Perform Face search
Even in low light scenarios, Housing Authority Security can share surveillance footage of the suspects with law enforcement. Once a suspect is identified using Face search police can react swiftly to apprehend or deter further criminal activity. With coordination between Housing Authority Security and local law enforcement, you can relay this information in real-time so that any perpetrators can be held accountable.
Call CCTV Agent today if you have any questions about Avigilon Security Camera s for Housing Authority.  877-523-2288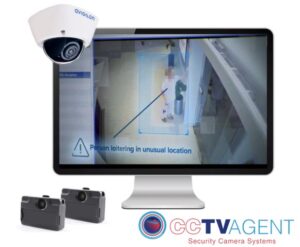 Avigilon Security Camera for Housing Authority