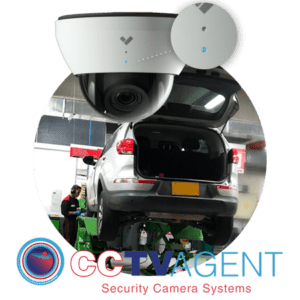 Compliment and Reinforce Your Property With Video Monitoring for Auto Dealerships
Thieves know that car dealerships and car lots hold a large amount of easily moveable high-value inventory. Who is there during the nighttime hours to protect and monitor these valuable assets? Most car dealerships employ security guards, but oftentimes these physical guards have a limited ability to view the entire car lot. It's nearly impossible for one security guard to properly surveil an entire car dealership facility. Car dealerships notoriously use surveillance measures such as security cameras. At first glance, they might assume they are effective until they get hit. CCTV Agent offers proven surveillance solutions that combine licensed security guards and auto dealership video monitoring. With our remote video monitoring service, you have multiple persons and security teams monitoring your property around the clock. Call CCTV Agent if you have any questions about Video Monitoring for Auto Dealerships. 877-523-2288
High-Caliber Surveillance Solutions
CCTV Agent offers proven surveillance solutions that combine licensed security guards and auto dealership video monitoring. With our remote video monitoring service, you have multiple persons and security teams monitoring your property around the clock. Security cameras on their own only record what they can see; you need to have proactive surveillance measures in place. You can use your existing surveillance equipment or upgrade with advanced security camera systems that include smart analytics and artificial intelligence. Don't rely on your security cameras alone, ask about our other solutions like perimeter security. Auto Dealership Video Monitoring is designed to help protect all of your assets and anyone who visits your facility.
Active Deterrence Security Cameras
You can utilize active deterrence cameras with flashing strobe lights and one-way speakers to alert any intruder that onsite security and law enforcement are on their way. When criminals are aware of security measures it's proven to deter further criminal activity. Any perpetrators who continue on their mission can be confronted anywhere that you have an active deterrence security camera in place. Our remote guards will do the security work for you.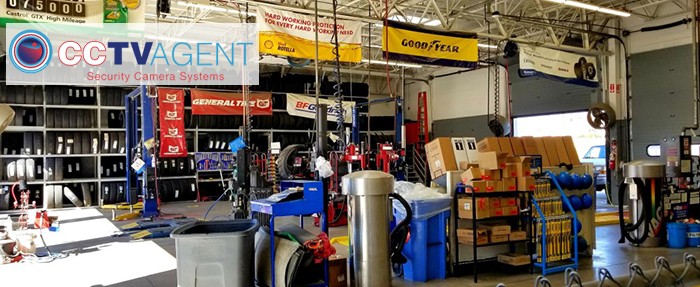 Our Licensed Security Guards Can Dispatch Immediate Response
With our remote camera monitoring solutions, you have eyes throughout your car dealership inside and out during the most vulnerable times. Our highly trained and licensed security guards know how to spot and react to suspicious behavior. Once any doubtful activity is detected, they will alert onsite security personnel and law enforcement quickly and efficiently before any theft or damage is done.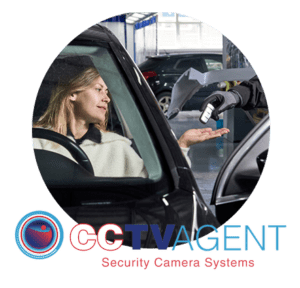 What To Expect With CCTV Agent's Auto Dealership Video Monitoring
When you are ready to fully secure your vehicle inventory and other valuable assets at your auto dealership, call CCTV Agent 877-523-2288. We can greatly improve your entire car dealership's security with our reliable and proven auto dealership solutions with remote video monitoring. Will will be glad to talk with you at any time, just be ready to provide some pertinent details.
History of vandalism or theft

Location of your car dealership

Size of your car lot

Security Budget

The average inventory of vehicles

Value of other assets
With these criteria, we can custom tailor the perfect solutions based on your surroundings and inventory, that are efficient while still being affordable. Our advanced surveillance solutions are always designed to maximize your security presence while minimizing your cost. Call CCTV Agent if you have any questions about Video Monitoring for Auto Dealerships. 877-523-2288

Video Monitoring for Auto Dealerships
Related Post