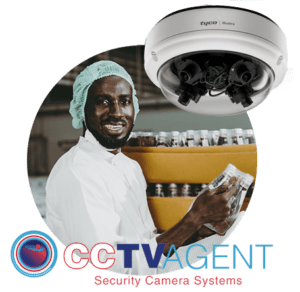 If your company needs a security system for a factory call CCTV Agent Security Camera Systems today. 877-523-2288 (CCTV). 
Audit Factory Operations More Efficiently
When you are trying to maximize manufacturing production, having proper security and surveillance systems in place is crucial to the bottom line. Surveillance footage can be utilized to visually see the current state of productivity and operations around the clock. This allows you to identify opportunities to optimize productivity and document continuous improvement. With live remote camera monitoring, you can increase overall productivity and react immediately.
Ensure Safe Delivery of Incoming & Outbound Shipments
Security cameras are a great tool to ensure the safe arrival of parts, raw materials, inventory, and other products. When you couple surveillance with live remote video monitoring, meaningful matters can be sent to supervisors, management, onsite security personnel, and law enforcement instantaneously.
Monitor Critical Assets and Inventory Levels:
One of the best ways to provide transparency into shipping timelines today is with security cameras. Many manufacturers now provide purchasing managers access to specific security camera feeds that overlook inventory. With a direct and clear view of inventory levels, the purchasing department can interact with suppliers early to make sure that they can order on time and get new shipments as needed.
Perimeter Security & Intrusion Detection:
Physical intrusions can be a cause of concern for factories and manufacturing operations. Security solutions that apply best surveillance practices can shield any facility from vulnerability breaches. When it comes to perimeter security intrusions, protecting against vandalism, trespassing, and inventory loss, proper surveillance coverage will help any facility be more efficient and profitable. Some security camera systems also offer motion detection alerts that notify supervisors and security personnel of unusual activity.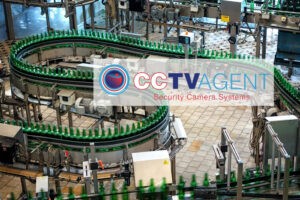 Protect Assets & Inventory:
Security surveillance is the best way to ensure that inventory and high-value assets are properly protected from theft and accidental breakage. As an additional surveillance measure, security systems can be integrated with a variety of measures like a virtual gate guard, remote camera monitoring, and perimeter security. These types of measures prevent unauthorized personnel from entering restricted areas.
Critical Features for Surveillance Camera Systems in Manufacturing:
High-Resolution Security Footage:
Investors and management need a clear view of products and their labels in order to properly monitor inventory. When you have any type of incident, having a system that records in high-definition is also vital for capturing evidence for onsite security personnel and law enforcement.
Night Vision Security Cameras: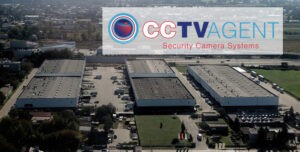 It's crucial for a security system to be able to capture surveillance footage in the dark and to have the ability to view security cameras after hours when crimes are more likely to occur. Security cameras with night vision capabilities use IR (infrared) and sensors to detect low light situations. During low-light situations, security cameras will switch to night mode. With IR night vision security cameras use infrared light and it's the best method for recording and seeing in darker environments. 
If your company needs a security system for a factory call CCTV Agent Security Camera Systems today. 877-523-2288 (CCTV). Security Camera Installation Near Me

Security System for Factory