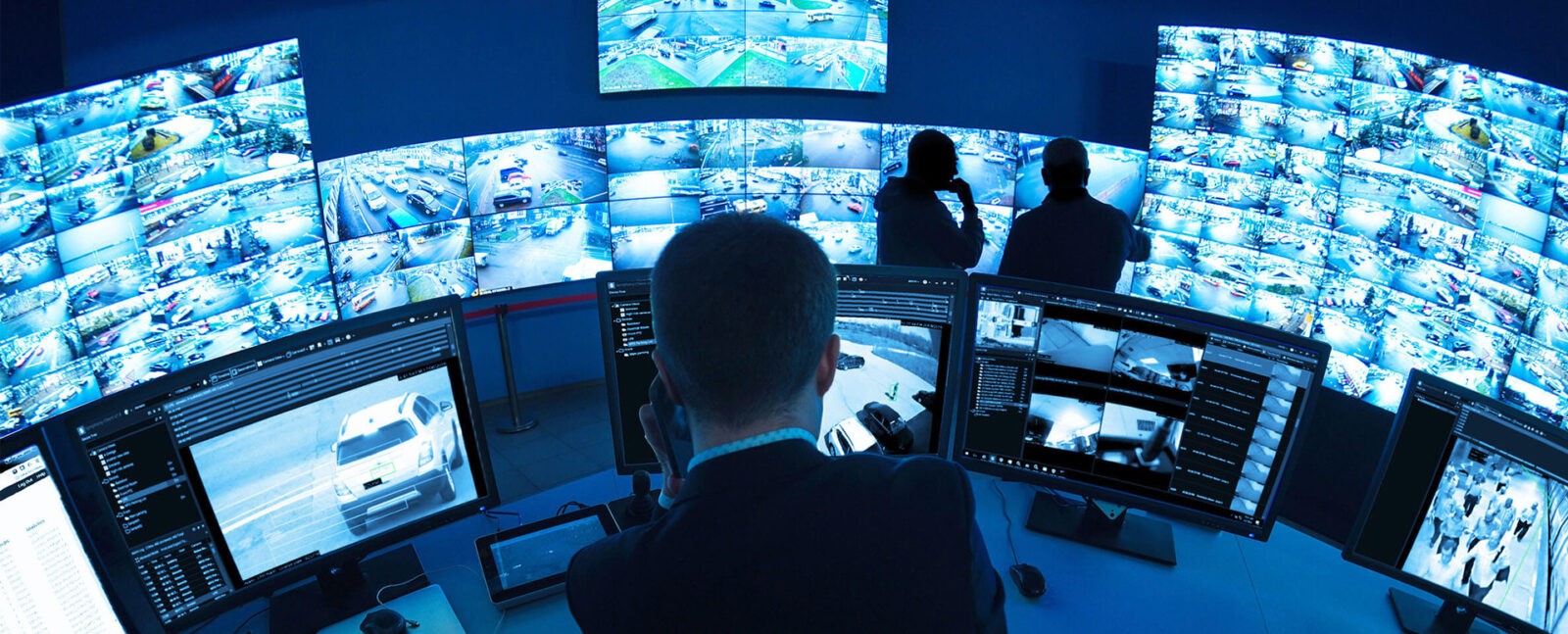 High-Performance Senstar Symphony Server Hardware & NVRs
Key Benefits
E5000 Physical Security Appliance
Senstar Symphony Supported Devices
Senstar Enterprise Manager
High-Performance Operator Workstations
Network Video Display Appliance
Link Video to Business Processes
Senstar Symphony Common Operating Platform









877-523-2288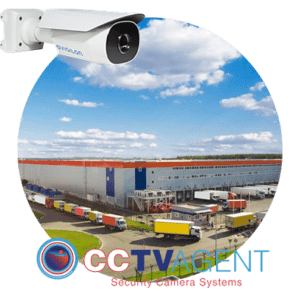 CCTV Agent Security Systems is proud to partner with Senstar and their complete suite of video management products that offers businesses and communities flexible and innovative solutions. This not only heightens overall security but it streamlines surveillance operations while reducing cost and avoiding vendor lock-in. If you have any questions about Senstar VMS Software and how it can work for your business or community call CCTV Agent today. 877-523-2288 
Key benefits of using VMS (Video Management Software)
A crucial element to any security solution is the software most specifically the Video Management System. Advantages and benefits of a VMS include multi-site applications, security camera compatibility via ONVIF (Open Network Video Interface Forum) standards, customized alerts specific to your environment, easily integrates with third-party devices and systems, server, cloud, or edge-based storage, scalability, and flexibility.
The Senstar Symphony Common Operating Platform fuses surveillance, video, and data intelligence platforms with the Sensor Fusion Engine. Senstar Symphony swiftly incorporates sensor fusion, rule-based actions to provide unmatched capabilities, performance, flexibility, and event algorithms. By shrewdly fusing low-level sensor data with video analytics, the sensor fusion engine delivers the ultimate levels of performance, far beyond the capabilities of the individual security devices. In addition to being a highly scalable surveillance video management system with built-in security analytics that are open to ONVIF cameras, it also includes perimeter intrusion detection modules and full-featured access control. The Senstar Symphony Common Operating Platform with sensor fusion is a robust modular solution for data intelligence and security management. What truly sets Senstar Symphony VMS apart from other security systems is its sensor fusion engine.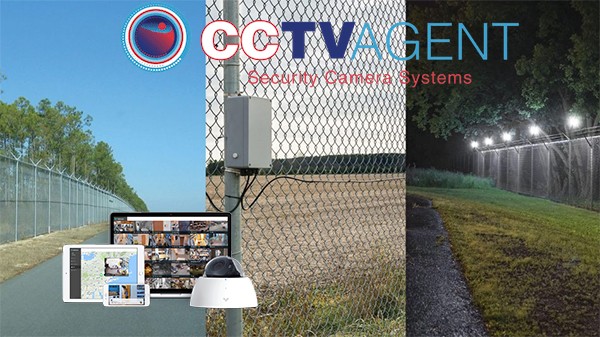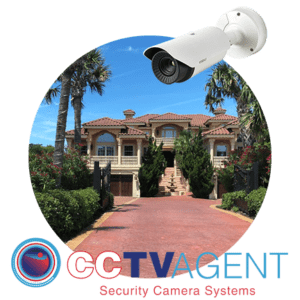 Senstar E5000 Physical Security Appliance is a turnkey Hardware and Video Management Software Solution. The Senstar E5000 PSA (Physical Security Appliance) is an entire security management system ready to go out of the box. This system comes available in 2 models, it fuses purpose-built hardware in a compact manner with the Senstar Symphony Common Operating Platform and is ideal for sites where extreme temperatures and vibration are challenging to manage, including energy infrastructure and remote utility as well as space-constrained environments.
What are Senstar NVRs (Network Video Recorders)? First and foremost they utilize High-Performance Senstar Symphony server hardware. These NVRs deploy a video surveillance system with certainty using Senstar-validated NVR hardware. All security recorders are pre-loaded with Senstar Symphony video management software. These turnkey surveillance products support a broad range of IP cameras and decoders, making them ideal for a variety of environments and deployments.
Stay tuned as CCTV Agent will be covering Senstar VMS Software and its related products over the next few weeks. If you have any questions about Senstar VMS Software and how it can work for your business or community call CCTV Agent today. 877-523-2288 CCTV
Senstar VMS Software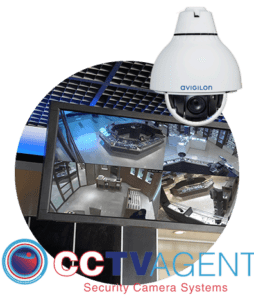 Senstar Enterprise Manager · Senstar Centralized Cloud Management to Support Multi-Site Video Surveillance Efforts. CCTV Agent Security Systems is proud to partner with Senstar and their complete suite of video management products that offers businesses and communities flexible and innovative solutions. This not only heightens overall security but it streamlines surveillance operations while reducing cost and avoiding vendor lock-in. If you have any questions about Senstar Security VMS Software and how it can work for your business or community call CCTV Agent today. 877-523-2288 
SEM (Senstar Enterprise Manager) delivers centralized, cloud-based management for multi-location video surveillance deployments. It streamlines IT(Internet Technology) operations by unified health monitoring, settings management, and automating firmware updates for Senstar products and network security cameras.
Senstar Symphony-Supported Devices · Senstar Symphony Supports Manufacturers and Models.
Senstar Symphony works with analog and IP cameras, encoders, and DVRs (Digital Video Recorder) from many of the leading surveillance manufacturers. The latest version of the VMS software management platform supports a wide range of surveillance manufacturers and security models.
Senstar TCP Listener · Senstar Video Link to Business Processes.
Senstar Symphony's TCP Listener module listens for metadata and associates it to an image or surveillance video. This allows organizations to use data such as serial numbers or barcodes when searching for images and recorded surveillance video footage. As you reduce time spent on investigations it can lead to faster response time and better investigations.
Senstar Thin Client · Senstar Network Video Display Appliance.
Senstar Thin Client, a cost-effective and simple device that displays 1080p video from over 30 network video camera manufacturers via ONVIF Profile S, as well from any RTSP (Real-Time Streaming Protocol) compatible source such as Senstar Symphony VMS. Its compact, sleek design makes it ideal for space-constrained environments. The web-based interface is straightforward and the setup is simple and easy to manage.
Senstar Workstations · Workstations for High-Performance Operators.
The R-Series Operator station complements the R-Series Network Video Recorders. The Operator Station, which is made of Dell hardware, is ideal for customers who need a preconfigured and validated video surveillance client. The R001 model can support up to three displays and is ideal for daily video monitoring applications for larger environments. If you have any questions about Senstar Security VMS Software and how it can work for your business or community call CCTV Agent today. 877-523-2288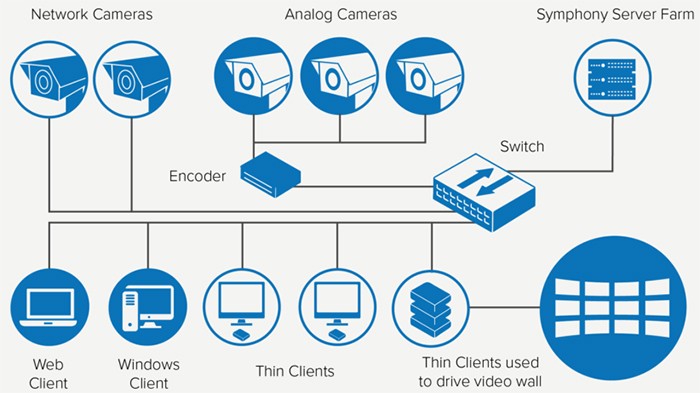 Senstar Security VMS Software
What is Video Management Software? Senstar Security Camera VMS Software is fast becoming one the most popular video management software tools for managing a wide variety of surveillance applications. Besides its robust platform, one of the most important features is that it avoids vendor lock-in while also greatly reducing overall software cost. CCTV Agent Security Systems is an authorized dealer and partners with Senstar to offer their complete suite of video management products that offer businesses and communities flexible and innovative surveillance solutions. If you want to learn more about Senstar Security Camera VMS Software, call CCTV Agent Security Systems today. 877-523-2288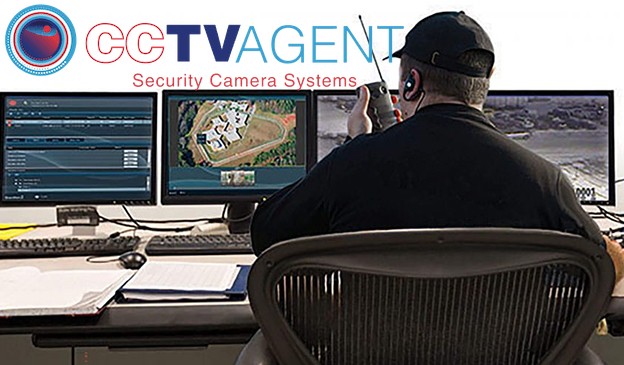 Video management software (VMS) provides real-time security monitoring, playback, and control of video surveillance footage at any location, whether it is on-site or centralized. Security personnel can also be alerted by higher-end systems by bringing in alarms or sensor data from many sources.
Video Management Software (VMS), provides security teams:
Monitoring of alarms, sensors, and alerts

Video playback and monitoring in real-time

Predefined video analytics are used to trigger automatic alerts

A visual overview of security systems
Why choose a VMS?
Monitors active sensors, alarms, motion, and other indicators

Unmanned surveillance is possible

Options for regional privacy management

Monitoring can be done on-site, via mobile, or centrally

Security guards pay attention to what is most important
VMS Functions:
You can manage digital video feeds remotely or locally via:
Video playback in real-time, seamless

Live feeds simultaneously with multiple views

24-hour recording, or setting a schedule

Real-time surveillance and monitoring of video feeds
Video Surveillance monitoring
Configure video panel layouts

GUI displays security events, alarms, system status, and other information

Automatic refresh alerts and real-time reporting

Users can set their own thresholds for sensitivity

Zone-specific rules can be set up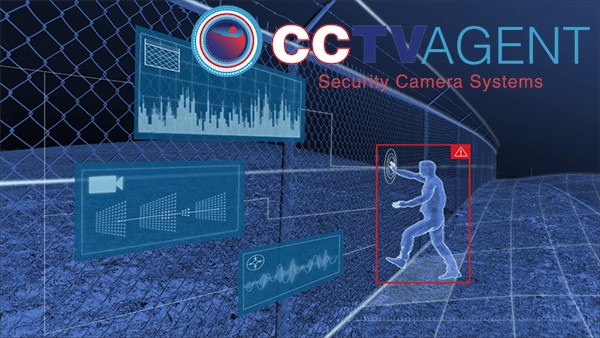 Remote Response I/O
VMS can be used with I/O devices to allow remote security response, such as remote activation of alarms, lights, horns, intercoms, or gates.
Event Management
To provide instructions in an event, actions can be defined

Push email notifications are able to alert a contact list

A list of events is displayed on a screen
Archiving data:
Automated backups of all data can be scheduled

Multiple servers and locations can be used to manage and store data

All data should be exported to a backup device on the local network or external hard drive
Search & Playback
Export segments to JPG and AVI formats

Multiple playback speeds

Search for alarms, events, and alerts

You can view live feeds and recorded video surveillance footage.
VMS can be integrated with virtually any type of digital video server or camera system. VMS works on digital video servers and helps to reduce bandwidth consumption, power use, and IT infrastructure.
Senstar's video management portfolio provides flexible, innovative solutions for organizations that improve security and streamline operations. It also reduces overall costs and avoids vendor lock-in. If you want to learn more about Senstar Security Camera VMS Software, call CCTV Agent Security Systems today. 877-523-2288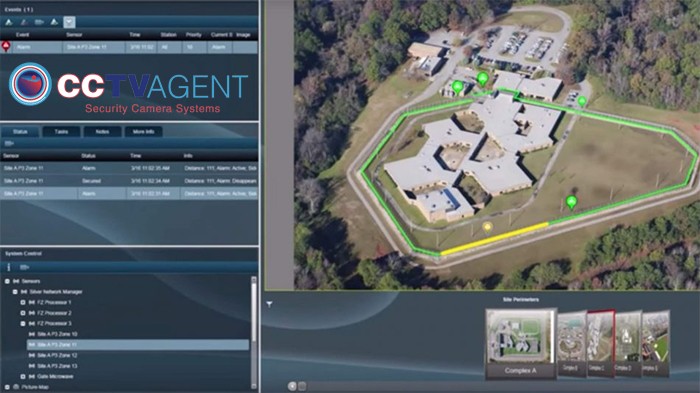 Fill out the form and will get in touch ASAP or call to speak with a Senstar VMS Software solutions expert!