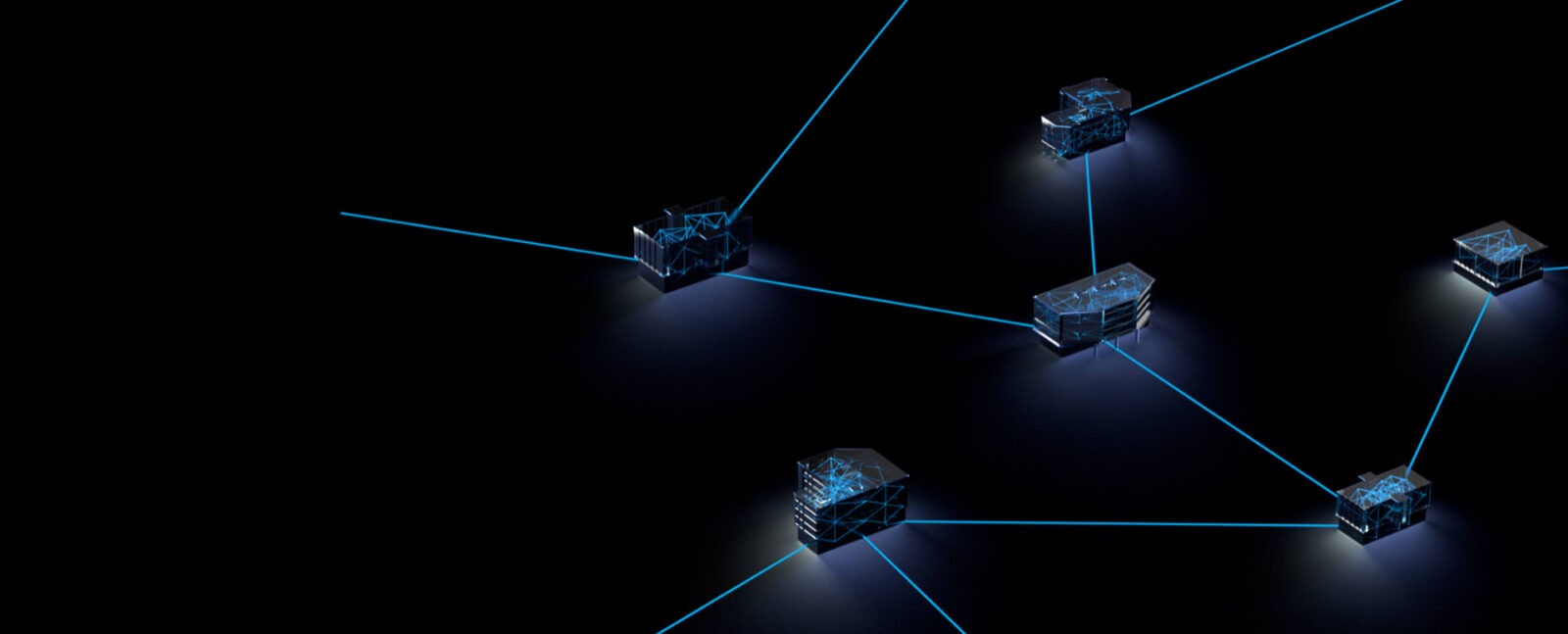 Emergency Communications
Limitless Scale
Visitor Kiosks
Video Surveillance
Parking Gates
Incident Response
Locking Hardware including Wireless & PoE Locks

Intrusion Detection
Door & Card Readers








877-523-2288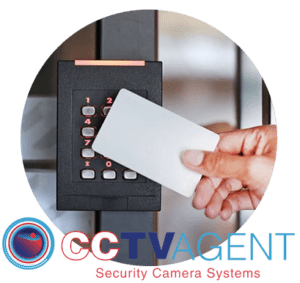 There are two types of access control: logical and physical. Physical access control restricts access to businesses, buildings, rooms, campuses, and other assets. Logical access controls limit connections to computer networks, system files, and data. 
Organizations use electronic access control systems to secure their facilities. These systems rely on access card readers, user credentials, auditing, and reports to track employees' access to public business areas and restricted access areas. These systems include access control panels that restrict access to buildings and rooms, monitor alarms, security notifications, and lockdown capability to prevent unauthorized activities. To learn more about Access Control Systems call CCTV Agent today. 877-523-2288
Your organization, employees, and assets are protected by access control and surveillance systems. For a secure and safe environment, solid security infrastructure is vital. You must be prepared for physical threats and theft in today's world. What are the best access control and security solutions for your company?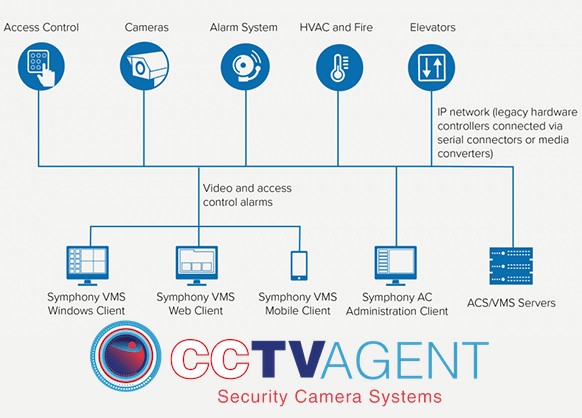 Access Control Systems

PDUs and UPS Backups

Switches

Firewalls

Security Networks

Incident Response

Help Points & Remote Intercoms

Card Readers

Door Readers

Bluetooth Readers

Long Range Readers

Biometrics

Parking Gates

Turnstiles

Visitor Kiosks

Emergency Signaling

Emergency Communications

Analog and IP Cameras

Security WorkStations

Control Room Video Walls

Video Management Systems

Video Surveillance

Network-Based Systems

Intrusion Detection

Locking Hardware including Wireless & PoE Locks

Badge Printing
One of our CCTV Security Camera Systems experts can help you, whether you are looking for rough numbers to refer to in your next meeting or more specific information about the latest access control systems. We can provide you with a quick estimate based on industry standards as well as our experience in the field.
Access Control and Surveillance Pricing
You should consider how newer security technology will be used to enable visitors and employees access to your space when budgeting for any access control projects. It is important to consider how visitors will access your space, what they can do there, and if you want to keep track of their movements. These factors will impact the design and cost of your project.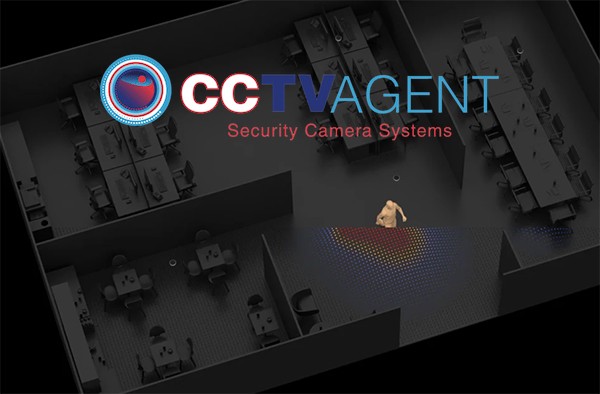 CREDENTIALS
To allow users access, companies must determine what credentials they will grant. A simple key fob is less expensive than one that includes a photo of the user. It can also be used as an employee's badge.
SMARTS AT THE DOOR
To save money on cabling and reduce the amount of hardware required in traditional access control systems, look into cutting-edge options such as Bluetooth locks or PoE.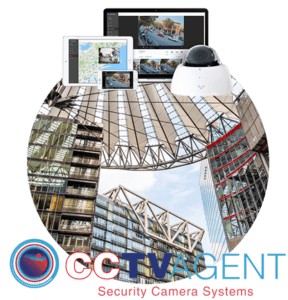 STAND ALONE, OR ENTERPRISE
Programming and setup for standalone systems that don't connect to other sites are less complicated than for systems that control multiple sites.
LIFE SAFETY
Is the door lock required to be integrated with the facility fire alarm system panel? It will be more expensive to install a system that has to integrate with the fire alarm than one that doesn't. You will need multiple specialists in order to install a more complex system.
ENTRY POINTS
There are many entrance points to a business, corporate campus, or interior office space. You should consider turnstiles, parking gates, and elevators in addition to standard exterior and interior door access. Access control is also used by some of our clients for private offices or IT rooms.
IP OR ANALOG ACCESS CONTROL SYSTEM
Analog access control systems have been dominant in the market for years. Analog Access Control Systems needs more infrastructure and cabling to support them. Recent developments in IP-based systems have seen a decrease in costs through ethernet cabling, "edge" door controllers, and other means.
LOCKING MECHANISMS
What lock type will you use? There will be a different lock for each door. An average electric strike for an office door will cost only a few hundred dollars, while a typical electric vertical rod system for a storefront door could cost thousands per lock.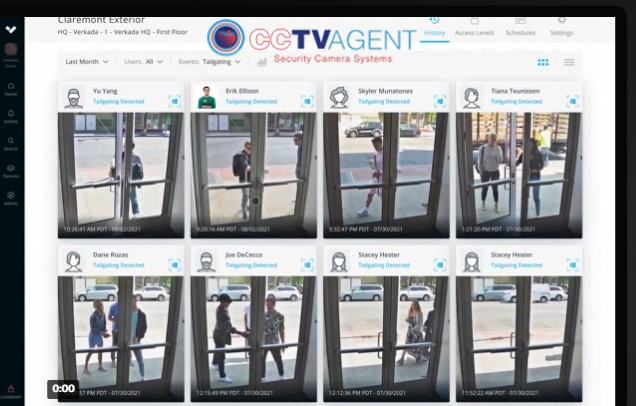 What are the most important features of door access control systems?
Access control is more than just authorizing credentials. You can also get security and management tools to help you streamline your business and protect your assets. To ensure that you have everything you need, make sure to inquire about all available access control capabilities before installing a new system. CCTV Agent Security Camera Systems can help you plan and design the perfect access control system. Call us today to learn more about Door Access Control Systems. 877-523-2288
Below are some of the most requested access control features you should look for:
Real-time data and notifications
Knowing what's happening at any property, business, or facility, when it's happening, is key to improving security and reducing response time to critical events. Access control workstations display all access events in real-time and allow you to automatically send alerts to your admins about any problems.
Audit trails and detailed reports
The best access control systems allow you to export detailed reports and audit trails in order to improve your surveillance and access operations. This can be useful in the event of a security incident, and it is often the best method for overall protection.
Custom dashboards
Custom dashboards are essential for security monitoring. Users need quick and easy access to the controls and data that are most relevant to them. Mobile-optimized custom dashboards make it easy to access them from any device, anywhere in the world. We will design a custom dashboard feature that is user-friendly and easy to operate. Organizations, communities, and businesses can filter by site, and security personnel to increase visibility at all levels. There are unlimited entry control options along with user access, lockdown plans, and activity feed widgets.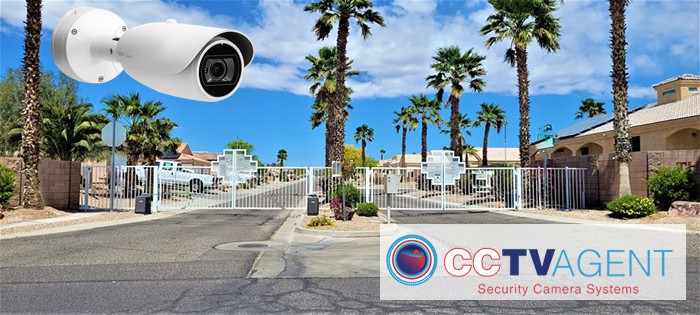 Remote management
Cloud-based access control platforms allow admins to access the system from anywhere, effectively centralizing your operations. The best access control software will make managing your locations easy, no matter how many employees you have. You can remotely unlock doors, modify user schedules, issue or revoke access, as well as see what's going on at any building. The right platform will reduce overhead costs and help you save money. There are several systems available that can be used to consolidate surveillance management from a common operating platform.
Integrations
A smarter building requires smarter systems. Open platform access control allows you to connect other systems in your building to streamline, centralize and automate operations across multiple locations. Take a look at the apps that you use daily to run your business and ensure your access control system supports seamless integration. Native integrations are a key feature of the most advanced access control systems in an IoT-connected world.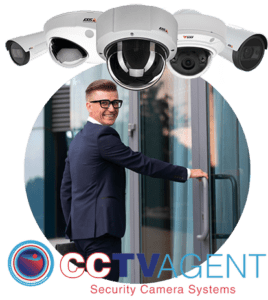 Lockdown
Emergencies happen. Prepare for emergencies by having a comprehensive security audit done on your building. Check to see if your provider has a lockdown option when deciding on the right access control system. Standard plans allow you to trigger a systemwide lockdown in case of an emergency. We offer flexible lockdown capabilities, which allow you to create immediate plans to lock doors and send information to onsite security personnel and law enforcement. Lockdowns can be an important safety feature that will help protect you and your property.
Touchless access
Having the ability to unlock the door from anywhere without touching the communal reader is a convenient and important safety feature for post-pandemic businesses. Touchless access is an important technology update that's part of the COVID-19 building safety strategy. Access control systems that are best have touchless, wave to-unlock options. These don't require users to open apps or take out their phones.
Video capabilities built-in
Access activity is visual proof that you can see it. Modern access control systems have built-in cameras that allow you to see every access event in a user-friendly dashboard. Door Access Control Systems combined with security cameras allow for real-time viewing and provide a better view of who is entering and when. We also offer remote monitoring by licensed security guards for additional surveillance and flexibility. Call us today to learn more about Door Access Control Systems. 877-523-2288
Door Access Control Systems
Access Control Systems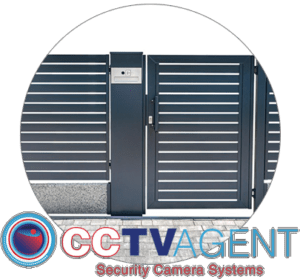 CCTV Agents' industry-leading access control systems will protect your assets and provide a safe environment for employees and visitors.
You can control and regulate access to your building
Over the last few years, physical security and access control security has become more important. This industry has also seen significant growth and innovation. Organizations are looking for more flexible, enhanced security and flexibility to drive much of the innovation and growth. The right access control systems will solve your problems and increase efficiency.
Cloud-Based Access Control
You can update access privileges, and keep your system up-to-date from anywhere

A system that is more flexible, scalable, and resilient

Access to enhanced security and additional features
Biometric & Facial Recognition
Secure access and identification with higher levels of security and accountability

Each user is assigned a unique biometric credential

Lower overall costs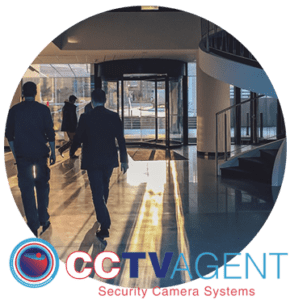 Mobile Credentials
User experience is more convenient and efficient

Credentials are able to be issued and revoked at any moment, from anywhere

This reduces the need to have physical credentials
Visitors Management
Integration seamless of visitor management into access control

Automated Screening Processes & Ensure Compliance

Lower Administrative Costs and Demands
Access Control Security and COVID-19
Security must include protection measures for your visitors and employees. CCTV Agent Security Camera Systems has innovative solutions for organizations that want to use contactless technology to improve safety and prevent germ spread. Mobile credentials reduce physical contact and work in conjunction with cloud-based access control systems to store access cards digitally on employees' smartphones. Modern touchless access systems now allow facial recognition to replace keypads, swipe cards, and tags. These systems can be integrated with systems that detect temperature and use face masks to monitor who enters and exits your building. CCTV Agent Security Camera Systems can provide access control systems that help keep your employees safe, whether you have already returned to work or are still planning your return. 
BENEFITS
Access Control System Advantages

Lock icon

Personalize Access

Restricted areas can be restricted to a select few and temporary access granted to visitors.
Eliminate key management
When you have to restrict or grant access to employees, don't bother with issuing keys or changing locks.
Gain Insight
Access reports show who is logging in and out at any given time, no matter where you are located – on-site or remote.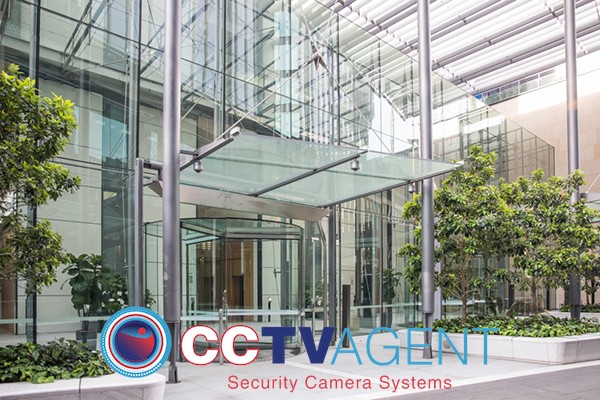 Prioritize Your Business
We will install your system so that you can focus on what is most important: your business.
Simple Integrations
Integrate with other security systems, such as intrusion surveillance, video surveillance, and HR databases. Badging, visitor entry systems, and more.
Keep your safety and health in mind
Touch-free access control systems can be enhanced to ensure a safe environment for employees and visitors. Call us today if you have any questions about our Access Control Systems. 877-523-2288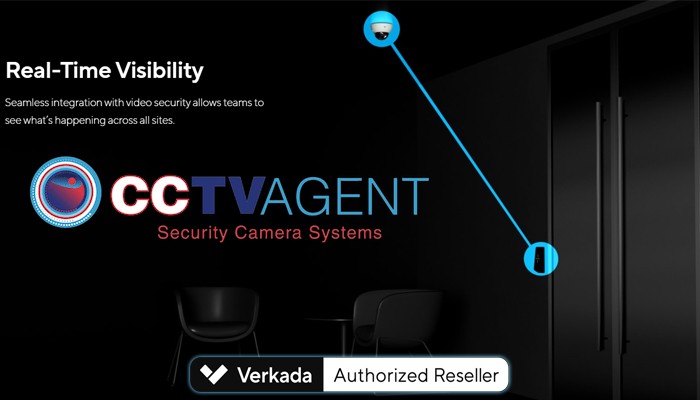 Verkada Access Control is one of the top access control solutions on the market today. Call CCTV Agent today if you would like to learn more about Verkada Access Control. 877-523-2288
Simplify enterprise access control
Real-Time Visibility
Teams can see what's happening at all locations with seamless integration of video security.
Remote Management
Cloud-based access control allows you to securely manage doors, schedules, and settings from any device.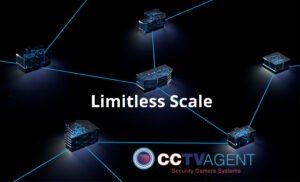 Unlimited Scale
Verkada's central management platform can be extended with unlimited doors, credentials, and buildings.
Bluetooth allows for touchless entry
Use your smartphone to get a mobile credential. Employer smartphones can be used to unlock doors and provide convenience. Any smartphone can be used to unlock doors using BLE access control technology.
Your digital keycard is here
Allow your staff and employees to unlock doors using their mobile phones. This will eliminate the need to have physical keys.
One tap to lock down doors
Administrators can ensure safety for students, faculty, and employees by using Verkada's cloud-based Lockdown with just one tap.
Verkada Pass
Your digital keycard for accessing buildings via modern Enterprise Cloud-Based Access Control.
Lock Doors Anywhere
The Verkada Pass App allows users to remotely unlock doors from any location in the world.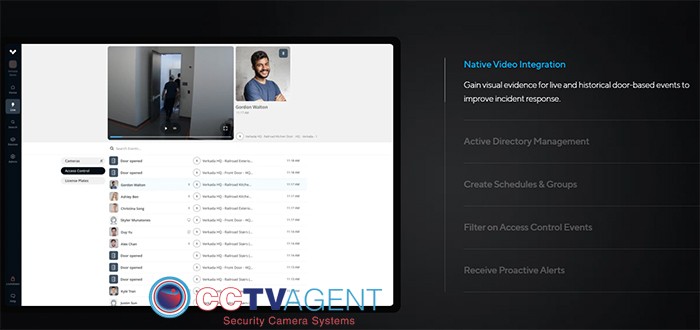 Instant Lockdown in Just One-Tap
You can create custom Lockdown scenarios and instantly secure buildings in an emergency. Then, you can initiate them with one click.
Verkada Pass allows organizations to quickly provision their employees with cloud-based access control. This scales across all facilities easily.
Is Verkada's Access Control compatible with existing cards or readers?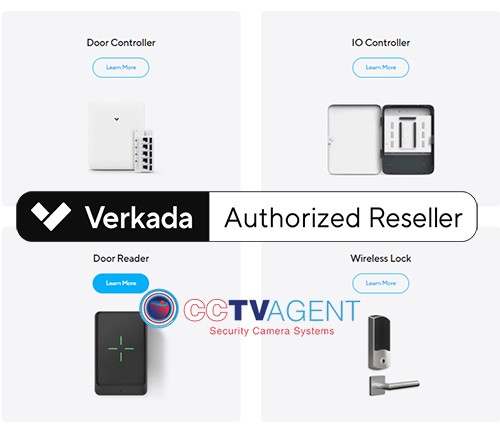 Verkada Access Control allows you to use third-party cards or readers.
Is it possible to remotely control access into and out of any building?
Yes, you can remotely lock or unlock doors using any device, even smartphones.
What is the maximum number of doors I can have in my Command account?
There is no maximum.  Verkada's cloud-based software allows unlimited support for the number of doors in your organization.
Native Video Integration
Visual evidence can be used to support incident response.
Active Directory Management
For secure and up-to-date credential management, deprovision access is available in real-time.
Create Schedules & Groups
Make sure doors are locked at all times and protected from unauthorized users.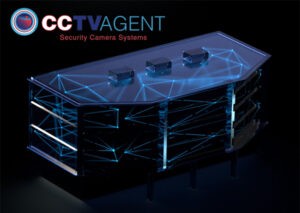 Filter for Access Control Events
A single dashboard allows you to quickly find, respond and track tailgating events and provide instant notifications.
Get proactive alerts
To detect and notify events, you can set up custom rules that will send SMS and email notifications.
Trusted By Industry Leaders
Verkada's cloud access control solution is preferred by many industry leaders.
In the following articles, we will learn more about Verkada Door Controller, Verkada IO Controller, Verkada Door Reader, and Verkada Wireless Lock. Call CCTV Agent today if you would like to learn more about Verkada Access Control. 877-523-2288
Access Control Systems
Fill out the form and will get in touch ASAP or call to speak with an Access Control Systems solutions expert!