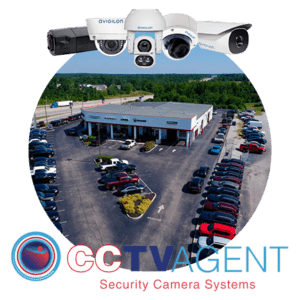 Remote Camera Monitoring for after-hours car dealership surveillance is the latest surveillance method for protecting your property. Our auto dealership video monitoring solutions are designed to perfectly surveil your car dealerships or car lots with proven remote video monitoring by licensed security guards. Physical security guards cannot be monitoring everything at all times but having an eye in the sky protects your most valuable assets from trespassers, theft, and vandalism. 
Car Dealerships Are Commonly Targeted Due To The Value Of Their Assets
Surveilling and protecting your cars, tools, and other costly equipment is crucial to having a higher overall profit. CCTV Agent has tried and tested methods to prevent, deter and hold those accountable for any type of criminal activity. Car lots and dealerships lose hundreds of millions of dollars per year in theft according to IIA (Insurance Institute of America). Car theft numbers from dealerships have come down in recent years due to advances in security measures. Not having surveillance measures in place is a surefire recipe for increased asset loss.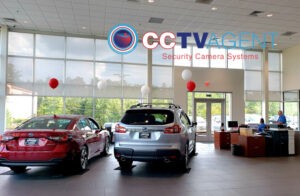 Newer Keyless Car Entry Technology Leads To Rampant Keyless Car Theft
Car theft rings are continually inventing new methods for stealing cars and hacking keyless entry models can be done by more sophisticated criminals. Remote Camera Monitoring and Perimeter Security with high-definition security cameras with night vision allows you to better protect your assets. Holding those accountable for theft or vandalism is core to getting your vehicle(s) back. You can provide instant alerts to onsite security personnel and law enforcement via any type of smart device or PC.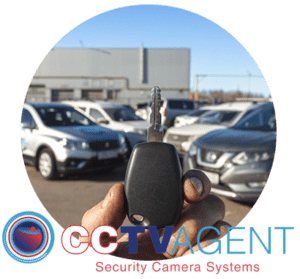 In Addition To Vehicle Theft, Other Valuable Assets And Property Loss Occur At Night
It's not just your car inventory you need to be concerned with. While millions are lost every year to thieves who just simply drive off the lot at night, car dealerships lose other assets like tires, rims, and costly mechanical tools. Vandalism is another component that has to be addressed as younger persons will sometimes smash vehicle windows and slash tires on hundreds of cars for their own entertainment. Having remote camera monitoring along with perimeter security allows you to record and react in real-time. Recently security camera analytics combined with AI (artificial intelligence) surveillance measures can predict when something is afoul.
Local Car Dealer In West Palm Beach Subject To Theft Of 12 Vehicles In One Night
A prominent car dealership in West Palm Beach, Florida had 12 cars stolen in one night. The gang of car thieves was so brazen they stole 6 cars first and then came back hours later and got 6 more cars. The most shocking part is that this dealership had an onsite security guard and surveillance cameras. The thieves put pallets on the traffic spikes and lifted the gate. One can only assume what the security guard was doing or not doing. Don't wait until your car dealership or parking lot is hit by a car theft ring. Taking proactive surveillance measures is a proven method for protecting all of your assets for any type of car dealership. Call CCTV Agent today to find out more about Auto Dealership Video Monitoring and our other proven solutions. If you have any questions about Auto Dealership Video Monitoring call CCTV Agent today. 877-523-2288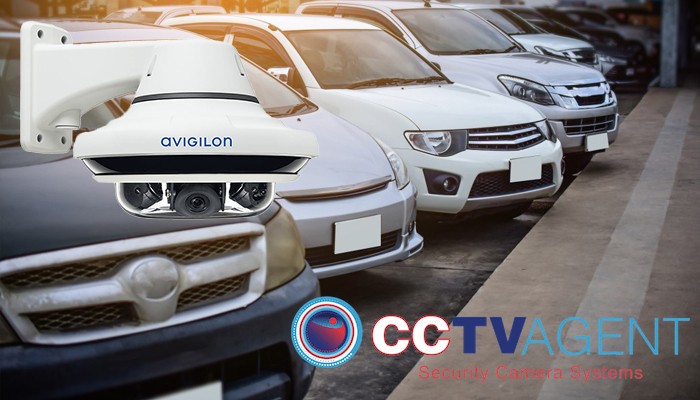 Related Post