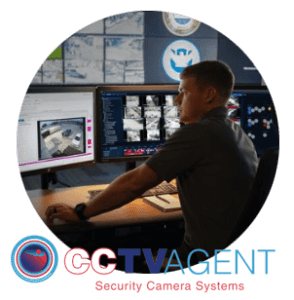 IP vs Analog Cameras

Security is one of the basic needs of all human beings. These days there are a lot of ways to use surveillance measures for businesses and neighborhoods. One of the most popular ways of implementing surveillance is by utilizing security cameras. Security cameras are an important part of our lives today. These days, there are increased criminal activities happening in our environment on a regular basis. Much of this activity goes unnoticed by us but security cameras capture and record everything. This is when the use of security cameras becomes essential for providing safety and accountability. Many places like retail establishments, offices, and HOA communities use security cameras. Also, the visible presence of security cameras has been proven to reduce criminal activity significantly.
As far as security cameras are concerned, there are two main types: analog security cameras and IP security cameras. The analog cameras are the previous generation, but IP security cameras are the most widely used surveillance cameras these days. There are many factors that are responsible for the growing popularity of IP cameras. Apart from the features that the device capabilities, the security camera installation location also affects the productivity of the recorded surveillance footage. CCTV Agent has some of the most knowledgeable surveillance professionals in the industry to help you with the complete layout, planning, and installation of your security cameras. View your security cameras from anywhere with an internet connection and any type of PC or smart device.
Video analytics allow you to react in real time. Our smart apps enable you to check in on your business or property from anywhere in the world. Surveillance footage can be used to prove a crime or protect against liability claims. This type of surveillance footage is also a more reliable type of evidence to hold those accountable.
What is an IP security camera and how is it different from an analog camera?
An IP security camera is a type of digital video camera that receives security footage and sends video data via the Internet or ethernet cable to the security recorder or virtual server. They are commonly used for many different types of surveillance projects. Unlike analog closed-circuit television (CCTV) cameras, they don't always require a local recording device, and can work with an NVR onsite or remotely located, or can even have cloud storage. Now, you might wonder what type of security cameras you will require. Security cameras are made to be installed inside and outside in a variety of styles. IP security cameras work over a network and send data in an encrypted format. This makes sure that the data is only readable by a verified receiver and that no one can steal it. CCTV Agent has experienced security camera installers that can get the job done on time and within the budget. 
Security Camera Styles
This covers the main styles of CCTV Cameras that are out there and their typical applications.
Box Security Cameras:
These are the traditional cameras that you often saw in the past mounted in almost any location and used for most applications. The real benefit to box cameras was that you could, in most cases, use a wide variety of changeable lenses on them that allowed you to get the right field of view for your video, depending on the distance from the target, etc. You can often find higher quality build standards on box cameras, as well, although the other styles are catching up. Box cameras can be placed in outdoor housings to allow them to be used outside, but they are not typically weatherproof themselves. Box cameras don't generally come with infrared devices, although you can get extremely low-light versions or purchase infrared illuminators to go with the camera.
Box cameras can be used just about anywhere and offer the most flexibility when you need to "hone in" on a specific area from any distance or angle. They are easily noticeable, as well, but need housings if they are to be placed outside. They come in analog or IP/Network types and can be integrated into any system fairly easily.
Dome Security Cameras:
Dome cameras are widely used because it is more difficult to tell which direction the camera's lens is facing. They are also easier to mount, less obtrusive, and can come in weatherproof versions for outdoor surveillance. These cameras come in small and large form factors, with clear and blacked-out domes. They are also available with infrared. Lower-end versions usually don't have replaceable lenses, but some higher-end models do. IP vs Analog Cameras
If you want your security cameras to be less obvious, more deceptive, and have a bit more flexibility when it comes to having infrared and being able to mount it outside without purchasing additional equipment, you may want to consider a dome camera. These can also be found in analog and IP/Network types, and some are vandal resistant/proof, as well. IP vs Analog Cameras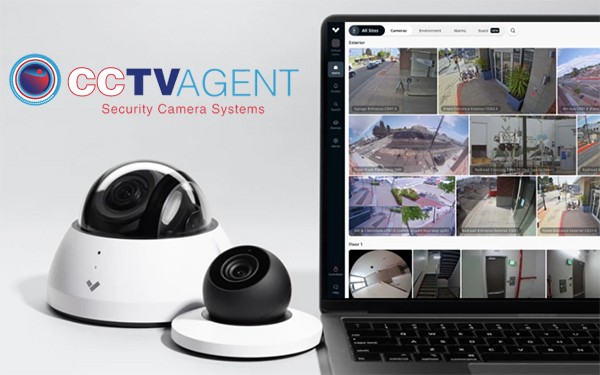 Pan/Tilt/Zoom (PTZ) Security Cameras:
Pan/Tilt/Zoom (PTZ) Cameras have a larger form factor than dome cameras and are much more flexible because they can focus on more than one location and zoom in or out to capture specific areas or events. They are  usually weatherproof but can also be placed in an outdoor enclosure with a blacked-out dome that deceives subjects. PTZ Cameras require more monitoring and configuration to truly bring out their potential and can be extremely helpful in monitoring live situations. They are also meant to be placed in more of an open location so that an entire 360º area can be covered, rather than a corner where you only have 90º of visibility.
Overall, PTZ cameras allow for more flexibility and an extended range of possibilities that could add a lot to a surveillance system. It might be a good idea to consider having a few of these around just for their flexibility. These come in analog & IP/Network Types and many have advanced analytic capabilities that can detect humans and vehicles and track them. 
Bullet Security Security Cameras:
This style of camera is great for outdoor use. They vary from small to mid-large on the size scale, with built-in infrared/night vision, wide dynamic range, high-resolution and sometimes have varifocal lenses that are adjustable for different distances. These hold up well to testing outdoor environments, often coming with an IP66 or IP67 weather rating, and the views and features on bullet cameras can't be beaten.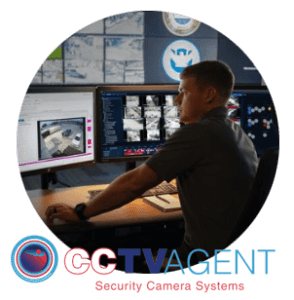 If you have a location, inside or outside, that needs a cost-effective solution that produces high-resolution images and is easy to set up, this may be the solution for you. This often comes in a fixed focal lens, so I suggest using a lens calculator tool to make sure you are going to get the intended results from the lens size you are purchasing. 
Vandal Dome Security Cameras:
This style of camera is usually the most popular. It can be used indoors or outdoors, the case is made of metal and considered vandal-proof. These cameras also have IR function to allow your area to be viewed in the dark. The camera's housing is waterproof and which makes it the perfect camera for outdoor use. These cameras usually have reasonable price tags on them. They are also easy to install on a ceiling, wall, or just about anywhere you need a security camera. Vandal-resistant cameras have rugged housings and are a good choice for applications where the camera may be vulnerable to vandalism such as low-hanging ceiling installations, schools or other public areas.
The cameras listed above are the most common cameras we use and sell. If you have any questions please feel free to call us at 877-523-2288

IP vs Analog Cameras
Related Post