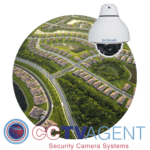 Lake Worth Beach Security Camera Installation
We are a leading security and surveillance company in Lake Worth Beach Florida. We specialize in a wide range of security systems and solutions for commercial and business use in Lake Worth Beach & South Florida. We are known for our unique and specialized development of security system solutions. Our security solutions include and are not limited to Security Cameras, CCTV Systems, Security Camera Installation, and Access Control in Lake Worth Beach, and many other services. Whether you are looking for a simple security solution or want a complex installation in multiple locations and facilities, we have the capability, technology, and ability to meet your needs.
As one of the industry leaders in the design, integration, implementation, installation, and maintenance of security systems, we are very proud to provide customized security solutions to our customers, both big and small, and across a variety of industry verticals. Our team of surveillance experts will conduct an onsite consultation, and create a custom plan to help protect any type of premises. We work directly and closely with communities, governments, business owners, property management firms, general contractors, architects, and IT professionals. Contact us today to begin the process of protecting your property. 877-523-2288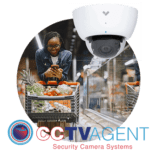 Why Choose CCTV Agent for your Lake Worth Beach Surveillance needs?
CCTV Agent is devoted to offering the highest quality of service and surveillance products at an affordable price. Customer satisfaction is our main goal, and we'll always be a phone call away if you need any assistance. We are responsive and offer top-notch post-installation surveillance services for all our clients. Our security specialists are happy to answer any video surveillance-related questions during and after the installation. Our technicians are knowledgeable and install security cameras using the best surveillance equipment, to ensure we perform a professional installation with minimal interruption to day-to-day activities. Our highly experienced staff are trained to exceed your expectations in terms of the quality of service and efficiency. CCTV Agent also installs and deploys Access Control in Lake Worth Beach for commercial properties, government facilities, and communities.
We have a wide variety of CCTV cameras, NVRs, cloud-hybrid systems, and security camera solutions to help you choose from, based on your specifications and budget. Our systems can be connected directly to a TV screen or monitor, or they can be internet based and accessed from any internet-capable device.  We have security cameras and access control systems for any size of a project.  We represent the leading manufacturers of security technology solutions and can offer you everything from dome, bullet, and PTZ security cameras to night color, perimeter surveillance, and environmental sensors. Reach out anytime for a free quote: 877-523-2288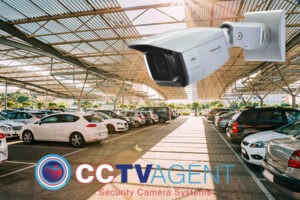 Lake Worth Beach Security Camera Installation

Related Post