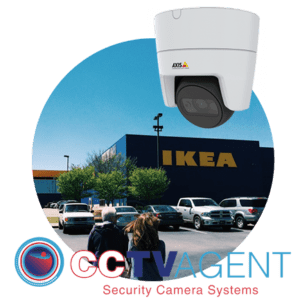 CCTV Installers Near Me | CCTV Agent offers a variety of monitoring services to monitor the surveillance systems we install. Our monitoring services also include virtual gate guard access systems along with perimeter security solutions. You may want to restrict access to certain areas or all or of your building, in addition to installing CCTV Security Systems. Our business security services include live support at all gates and secured access points. This increases any business's security without having to hire live security attendants around the clock. If any unusual activity is detected, our trained and licensed security guards will notify the authorities or onsite personnel. If you have interest in hiring CCTV Installers Near Me call CCTV Agent today. 877-523-2288
We have found the most effective way to install CCTV cameras is to work in tandem with our monitoring service that is tailored to your specific needs. Are you looking for someone to watch over your business during the weekend and overnight? Are you looking for 24-hour surveillance? We allow you to customize our monitoring services, just as we tailor our CCTV installation services to meet your company's budget and needs. Our business security solution monitors your business in South Florida and alerts you if there is any type of criminal activity.
After the installation of security cameras is complete, you can access our business security monitoring service with both on-site and remote recordings via Senstar VMS Software, Verkada Command, or a variety of other Video Management Software platforms that we offer. CCTV installation services are best used by customers who wish to reduce the risk to their property. Our dual approach of keeping copies of the surveillance footage onsite and with cloud security cameras so that it can be reviewed or shared at any time, as well as the real-time viewing by our team.
We tailor custom security solutions to meet your business's unique needs
CCTV Agent wants you to maximize the benefits of our security camera installation service. We can help with reducing the amount of onsite security personnel with our live security camera monitoring. We are aware that many West Palm Beach businesses employ live security personnel who can perform multiple functions but they cannot always be present to monitor the complete premises. Our live reporting and security camera alerts will be used by our surveillance team to serve a dual purpose after CCTV installation has been completed on your property. Our security team will allow you to see live video feeds and customized reporting to keep you informed about what is happening on your property before and after any type of event.
Get in touch with CCTV Agent today
CCTV camera installation is one of the most effective ways a business can provide effective surveillance solutions for West Palm Beach and the surrounding areas. On request, we can provide you with a quote for the installation of a CCTV system. We can provide a quote for monitoring services for any type of business when you contact us about security camera installation. We offer monitoring and CCTV installation services throughout South Florida. Call us today to arrange a consultation for security camera installation and monitoring. 877-523-2288
CCTV Agent in West Palm Beach offers commercial security camera solutions for residential communities and businesses. Our company works with top CCTV manufacturers to install security cameras and provides ongoing maintenance with US-backed support from our West Palm Beach headquarters. This makes it easy and affordable to put in strong and effective security systems that are comprehensive. Our monthly remote monitoring packages are affordable and have a proven track record for deterring crime.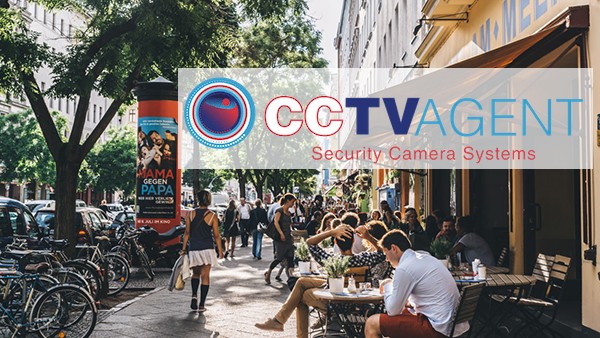 Our team of experienced technicians will ensure that your business is protected once your security system has been installed. We also provide real-time monitoring to prevent theft by insiders and outsiders alike. Employee safety can be ensured by installing multiple security cameras inside your property and outside along the perimeter. Live security guards will also be carefully and diligently watching all cameras 24 hours a day or according to your schedule.
Employers have many benefits from HD Video Surveillance Systems in their business. The knowledge that "someone is always watching" will help employees and visitors behave better. Warehouse workers with shipping and receiving areas will benefit from the "extra eyes". Burglaries are common in distribution department warehouses during and after hours.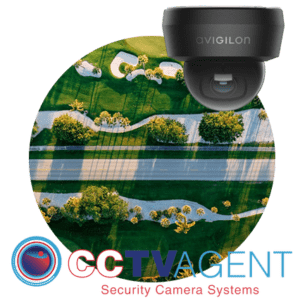 CCTV Agent will install your security camera system with minimal interruption to day-to-day operations. We will provide non-stop, reliable surveillance monitoring services for your company throughout the year around the clock. To learn more about how we can help protect your business and other properties, call 877-523-2288 or fill out a contact form.
For your business security systems, we provide daily and ongoing monitoring service that has proven to be greatly effective
CCTV Agent provides many other services, including security camera installation, virtual gate guard access systems, and perimeter security. Your business can monitor the footage from anywhere in the world as long as you have internet access. In most cases, surveillance footage will always be recorded and not reviewed unless there is a suspicion of a crime or a detected alert. Some crimes might go unreported because of this. If you have interest in hiring CCTV Installers Near Me call CCTV Agent today. 877-523-2288

CCTV Installers Near Me
Related Post