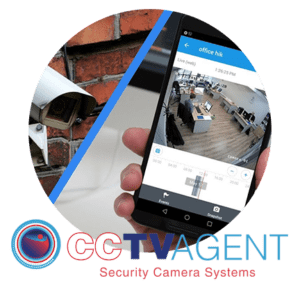 Remote Viewing Security Cameras
Remote Viewing Comes Standard with all of our Security Cameras. Many of our surveillance camera systems include an app that allows you to view your cameras remotely without any additional charges. The basic requirements are that your camera system and viewing device need to be connected to the Internet or hardwired. You no longer have to be blind to the happenings around your community, property, or business when you're not there.
While many security companies charge extra monthly fees for you to be able to view your security cameras remotely, when you buy a CCTV Agent surveillance system, there are no hidden fees. Find a security camera installation company that doesn't hold your business hostage by charging you a monthly fee. For many of our systems, after you have made payment for your CCTV installation, the equipment and unlimited access to it are yours for the life of the product.
Available on PC/Mac or any type of Smart Device
Remote viewing apps are available for PCs, smartphones, and tablets. This includes Apple and Galaxy products or any that run on a Windows-based operating system.
Straightforward and easy-to-use remote viewing security camera systems. 
Even if you are not tech-savvy, our apps are easy to operate and user-friendly. After the installation, we provide training on how to use the remote viewing app. After a short training session, you and your staff will be able to learn the app and use it quickly.
Motion Detection Alerts for a variety of events.
Although you may not be able to remotely view your camera around the clock we can set up your surveillance systems to notify you when motion and other events are detected. These alerts can also be sent by email or text and include a photo from the camera that detected the motion. This allows you to monitor your facility even after hours, without actually having to sit down and view live footage.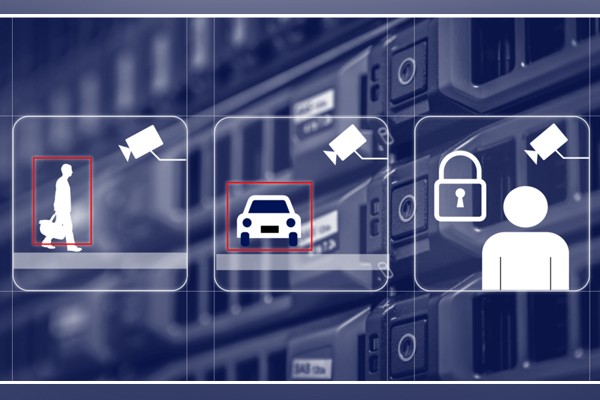 Frequently asked questions for remote viewing security cameras.
How do I remotely view my security cameras?
Remote viewing is possible by opening a remote viewing application that your surveillance cameras have connected to. You can access your cameras via a smart device or PC. All you need is an internet connection, regardless of where you are or the location of your security cameras.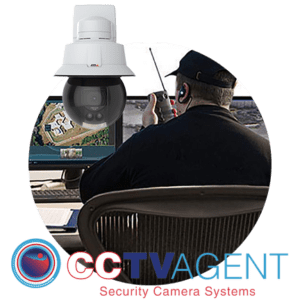 Can I control my cameras remotely?
It depends on which camera the DVR/NVR is attached to and what app it is linked with. Remote control of most cameras is possible only with an app that allows remote viewing and control. This can be done with your smartphone or via PC whenever you need to.
What about alerts from my security camera on an app?
You can receive alerts remotely from your camera if it has motion detection configured. When a camera detects motion or an alarm is triggered by another method, it sends a notification to the remote viewing app or your phone number and email instantaneously. If you would like to learn more about Senstar VMS Software, please call us today.  877-523-2288
Remote Viewing Security Cameras

Related Post