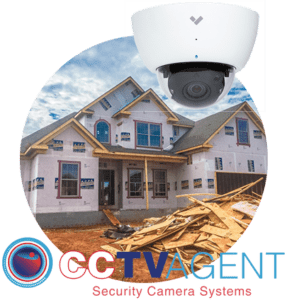 Construction security cameras for job sites are essential because thieves and criminals love to target construction sites. Thieves have plenty of opportunities to steal valuable materials, equipment, and appliances, often leaving them in plain sight and without the security features that are found in finished properties. This causes construction sites to develop delays and lose money. Construction sites are often left unsupervised overnight. This makes them prime targets for theft and vandalism, which can cause significant damage and put a project behind schedule. Monitoring construction sites with cameras can prove difficult because they often lack the infrastructure necessary for regular powered security systems and other preventative measures. Traditional security cameras cannot be used on construction sites without power or data connections. CCTV Agent can provide construction security cameras for construction sites that meet their needs without any need for infrastructure.
POWERFUL SECURITY OPTIONS
CCTV Agent offers cloud-based construction site surveillance cameras that can be used to monitor construction sites regardless of the weather conditions. Our construction camera solutions can be used to monitor remote sites and sites that don't have the infrastructure required for traditional cameras. Contractors can reap the benefits of solar-powered CCTV Agent construction cameras.
Solar-powered: Our security cameras can be placed almost anywhere when they are powered by solar. CCTV Agent solar-powered job site security cameras are able to operate continuously for overnight and weekend surveillance. 
Cloud-based: Our cloud-based construction security cameras use the mobile data network and PoE (Power Over Ethernet) to send images and videos to cloud servers. It means that there is no need for expensive data infrastructure to store construction time-lapse cameras and live video feeds. CCTV Agent makes it easy for construction companies to view videos and images whenever they want.
Live Remote Camera Monitoring: Traditional passive surveillance systems combined with remote monitoring, and physical onsite security guards provide the ultimate layer of protection. You can trust our remote camera monitoring solutions to watch any environment around the clock. There are many additional layers of security measures you can add to live video monitoring including onsite security personnel, perimeter security with advanced surveillance analytics, and smart learning AI (Artificial Intelligence).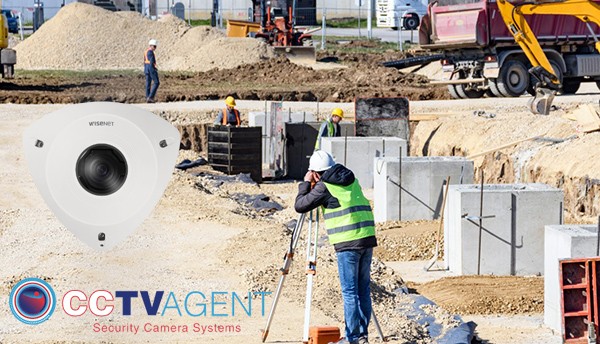 OBVIOUS BENEFITS
CCTV Agent cameras can provide security for construction companies in many ways. These are just a few reasons why CCTV Agent cameras make good sense to monitor construction sites.
Theft: Stolen materials can be costly for construction companies in time and money. However, remote cameras from CCTV Agent allow you to monitor unprotected areas and look out for thieves from onsite and offsite security personnel.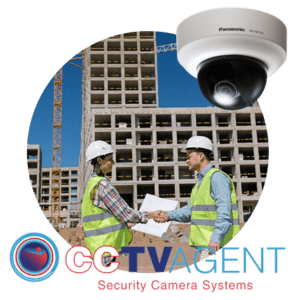 Safety: Exploring unmanned construction sites can prove extremely dangerous. CCTV Agent security cameras can be used to monitor construction sites and alert construction staff and security personnel when anyone is visiting during and after-hours. The cameras are equipped with night vision as well as advanced analytics to provide additional peace of mind.
Vandalism: Security cameras can act as a strong deterrent for anyone who wants to steal or cause havoc on a construction site. Around-the-clock job site security cameras can provide video evidence that could help law enforcement capture and prosecute those who have committed theft and vandalism at a construction site.
All kinds of illegal activities tend to find their way to target construction sites. They often don't have the infrastructure to install traditional security systems. Cloud-based security camera systems by CCTV Agent can prove to be a huge benefit for construction companies and general contractors. CCTV Agent also offers remote surveillance via trained security professionals. Contact us today for more information and a free quote to learn more about construction security cameras. 877-523-2288
Construction Security Cameras

Related Post