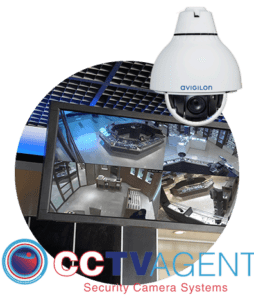 Senstar Enterprise Manager · Senstar Centralized Cloud Management to Support Multi-Site Video Surveillance Efforts. CCTV Agent Security Systems is proud to partner with Senstar and their complete suite of video management products that offers businesses and communities flexible and innovative solutions. This not only heightens overall security but it streamlines surveillance operations while reducing cost and avoiding vendor lock-in. If you have any questions about Senstar Security VMS Software and how it can work for your business or community call CCTV Agent today. 877-523-2288 
SEM (Senstar Enterprise Manager) delivers centralized, cloud-based management for multi-location video surveillance deployments. It streamlines IT(Internet Technology) operations by unified health monitoring, settings management, and automating firmware updates for Senstar products and network security cameras.
Senstar Symphony-Supported Devices · Senstar Symphony Supports Manufacturers and Models.
Senstar Symphony works with analog and IP cameras, encoders, and DVRs (Digital Video Recorder) from many of the leading surveillance manufacturers. The latest version of the VMS software management platform supports a wide range of surveillance manufacturers and security models.
Senstar TCP Listener · Senstar Video Link to Business Processes.
Senstar Symphony's TCP Listener module listens for metadata and associates it to an image or surveillance video. This allows organizations to use data such as serial numbers or barcodes when searching for images and recorded surveillance video footage. As you reduce time spent on investigations it can lead to faster response time and better investigations.
Senstar Thin Client · Senstar Network Video Display Appliance.
Senstar Thin Client, a cost-effective and simple device that displays 1080p video from over 30 network video camera manufacturers via ONVIF Profile S, as well from any RTSP (Real-Time Streaming Protocol) compatible source such as Senstar Symphony VMS. Its compact, sleek design makes it ideal for space-constrained environments. The web-based interface is straightforward and the setup is simple and easy to manage.
Senstar Workstations · Workstations for High-Performance Operators.
The R-Series Operator station complements the R-Series Network Video Recorders. The Operator Station, which is made of Dell hardware, is ideal for customers who need a preconfigured and validated video surveillance client. The R001 model can support up to three displays and is ideal for daily video monitoring applications for larger environments. If you have any questions about Senstar Security VMS Software and how it can work for your business or community call CCTV Agent today. 877-523-2288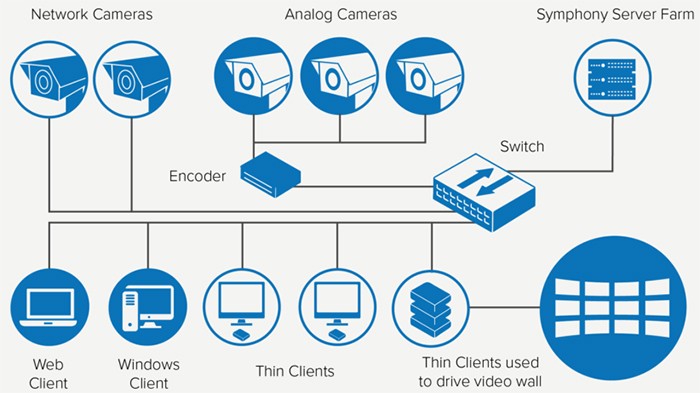 Senstar Security VMS Software