What is Video Management Software? Senstar Security Camera VMS Software is fast becoming one the most popular video management software tools for managing a wide variety of surveillance applications. Besides its robust platform, one of the most important features is that it avoids vendor lock-in while also greatly reducing overall software cost. CCTV Agent Security Systems is an authorized dealer and partners with Senstar to offer their complete suite of video management products that offer businesses and communities flexible and innovative surveillance solutions. If you want to learn more about Senstar Security Camera VMS Software, call CCTV Agent Security Systems today. 877-523-2288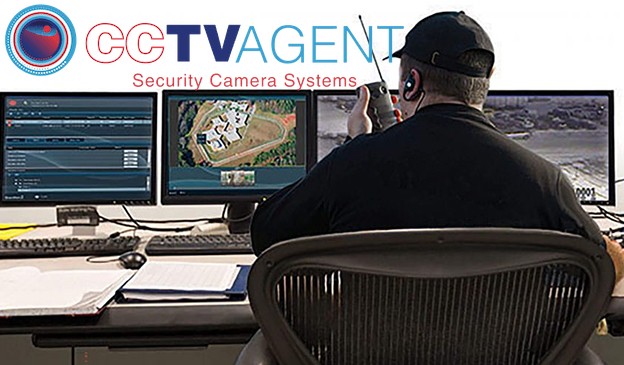 Video management software (VMS) provides real-time security monitoring, playback, and control of video surveillance footage at any location, whether it is on-site or centralized. Security personnel can also be alerted by higher-end systems by bringing in alarms or sensor data from many sources.
Video Management Software (VMS), provides security teams:
Monitoring of alarms, sensors, and alerts

Video playback and monitoring in real-time

Predefined video analytics are used to trigger automatic alerts

A visual overview of security systems
Why choose a VMS?
Monitors active sensors, alarms, motion, and other indicators

Unmanned surveillance is possible

Options for regional privacy management

Monitoring can be done on-site, via mobile, or centrally

Security guards pay attention to what is most important
VMS Functions:
You can manage digital video feeds remotely or locally via:
Video playback in real-time, seamless

Live feeds simultaneously with multiple views

24-hour recording, or setting a schedule

Real-time surveillance and monitoring of video feeds
Video Surveillance monitoring
Configure video panel layouts

GUI displays security events, alarms, system status, and other information

Automatic refresh alerts and real-time reporting

Users can set their own thresholds for sensitivity

Zone-specific rules can be set up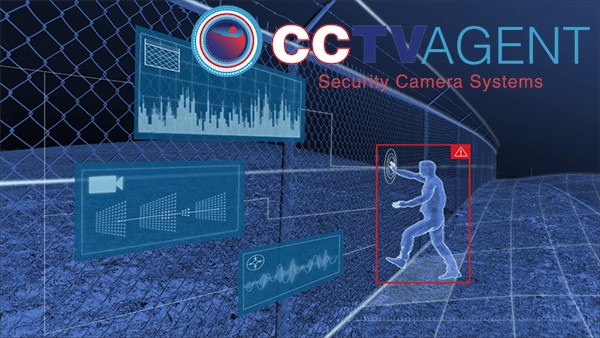 Remote Response I/O
VMS can be used with I/O devices to allow remote security response, such as remote activation of alarms, lights, horns, intercoms, or gates.
Event Management
To provide instructions in an event, actions can be defined

Push email notifications are able to alert a contact list

A list of events is displayed on a screen
Archiving data:
Automated backups of all data can be scheduled

Multiple servers and locations can be used to manage and store data

All data should be exported to a backup device on the local network or external hard drive
Search & Playback
Export segments to JPG and AVI formats

Multiple playback speeds

Search for alarms, events, and alerts

You can view live feeds and recorded video surveillance footage.
VMS can be integrated with virtually any type of digital video server or camera system. VMS works on digital video servers and helps to reduce bandwidth consumption, power use, and IT infrastructure.
Senstar's video management portfolio provides flexible, innovative solutions for organizations that improve security and streamline operations. It also reduces overall costs and avoids vendor lock-in. If you want to learn more about Senstar Security Camera VMS Software, call CCTV Agent Security Systems today. 877-523-2288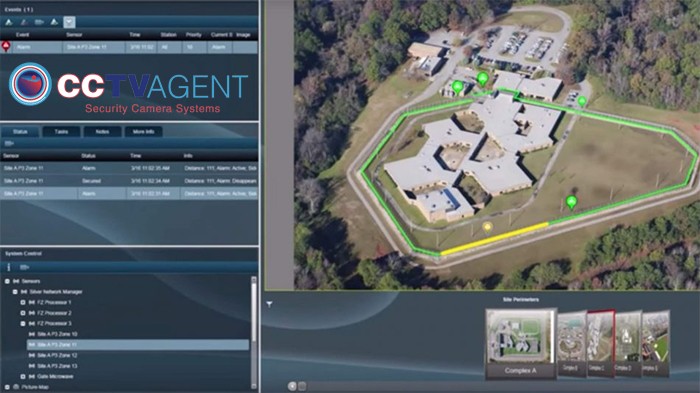 Senstar Security Camera VMS Software