Video Surveillance Installation Boynton Beach
Video Surveillance Installation Boynton Beach
CCTV Agent designs some of the most advanced security camera systems offered on the market today. Many of our systems are designed with business owners in mind and are ideal for protecting the premises of some of the shopping centers, restaurants and other businesses throughout Boynton Beach.
Boost Business and ROI in Boynton Beach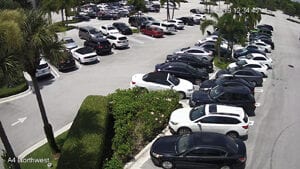 Security camera systems are a terrific way for businesses to boost efficiency and employee performance, as well as boost ROI. In addition to providing you with added insurance against theft and vandalism, these surveillance systems also offer you another way to observe employee behavior and track productivity.
State-of-the-Art Camera Systems
These state-of-the-art camera systems can also provide you with a way to view customer behavior and traffic, offering you greater insight into your business and customer base.  Awareness of customer habits such as the hours when they are most likely to patronize your business and areas of interest consumers most frequent grants you a greater edge over your competition. These findings can then be used to hold sales events and other attention-grabbing marketing tactics. Installing a video surveillance system ultimately helps you create a safer, more productive and more profitable business.
Customized Camera Solutions
Larger businesses can also benefit greatly from integrating customized security camera systems from CCTV Agent with existing corporate IT infrastructures. This is especially useful for larger corporations that have strict policies, requirements, or limitations when it comes to security.
Security Cameras for Communities and HOA's
We are specialists in license plate capture and have installed hundreds of LPR cameras for entrances and exists in HOA and condominium communities.  It is particularly important for HOA and condominium communities to protect homeowners by securing the entry and exit areas of the community with the uses of license plate reader cameras (LPR) to capture license tags both day and night.
Security Cameras allow you to Monitor your Business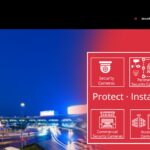 When it comes to retail or restaurant monitoring, viewing your video feed often will allow you to monitor your business and reward good employee behavior as well as improve behavior or business processes that need attention.  Letting your employees know they are appreciated and that you are watching can only increase positive attitudes and performance.  Just having visible cameras and/or signage can often prevent crime or other activity meant to harm your business.
Security Cameras for Retail Stores
Malls and retail businesses are an obvious target for theft.  You can make sure your entire operation is protected with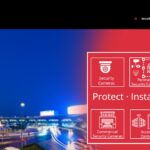 high quality video surveillance cameras to monitor your customers, vendors, and employees.  You no longer have to settle for inferior image quality.  With CCTV  Agent, you get high-definition IP cameras that provide you with clear video that serves as a useful tool
Security Cameras for Restaurants Boynton Beach
Most theft in a restaurant comes from employees and customers with fraudulent liability claims.  An HD video surveillance system from CCTV Agent provides restaurant owners and managers with the ability to watch over their operations and customers, as well as protect them from false liability claims.   Restaurant Security Cameras will also help make sure that inventory doesn't go out the back door without you knowing about it. 
Custom Designed Bar and Restaurant Camera Security Systems 
CCTV Agent can help you design a camera system that can help protect you from loss.  Many restaurants and bars deal with a lot of cash.  This leaves you vulnerable to cash being stolen from registers.  Contact us today to see how a CCTV camera system can give you better vision to manage your business, provide better customer service, review safety problems and also act as a deterrent for theft from internal and external sources.
Call today for a free camera solutions consultation.
We install Security Camera Systems in these Palm Beach County cities:
West Palm Beach, Boca Raton, Boynton Beach, Delray Beach, Jupiter, Lake Harbor, Lake Worth, Loxahatchee, North Palm Beach, Palm Beach, Palm Beach Gardens, South Bay, and Wellington.
We install Security Camera Systems in the following Zip Code areas in Palm Beach County:
33401   33402   33403   33404   33405   33406   33407   33409   33411   33412   33413   33415   33416   33417   33419   33420   33422   33427   33428   33429   33431   33432   33433   33434   33464   33481   33486   33487   33488   33496   33497   33498   33499   33424   33425   33426   33435   33436   33437   33472   33473   33474   33444   33445   33446   33448   33482   33483   33484   33458   33468   33469   33477   33478   33459   33449   33460   33461   33462   33463   33465   33466   33467   33470   33408   33410   33418   33414   33493   33480