Security Camera Installation Wellington, Fl
Security Camera Installation Wellington, Fl
About CCTV Agent
CCTV Agent is a state-of-the-art security camera system installer and supplier located in West Palm Beach, Florida.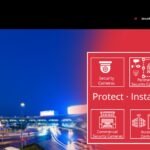 We pride ourselves in our incredible selection of high-quality security products and customer service that is second-to-none.
Whether you need a custom IP camera solution for your community or business, our team of professionals is prepared to consult with you on the best solution for you.
What Are Video Surveillance or Security Camera Systems?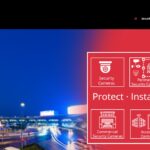 The word "camera" is easily described because we know exactly what it means, whereas the word "system" may seem unclear in its definition. Simply put, surveillance systems or security camera systems are different from surveillance cameras in that camera surveillance systems are all-inclusive security camera packages customized to your exact security needs.
What are the Advantages of Buying a Video Surveillance System?
There are several benefits to investing in surveillance camera systems versus purchasing one camera at a time,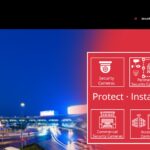 especially if you're a growing business or have a large amount of property to protect. Since they're scalable, you can add to the number of IP cameras at anytime to your Network Video Recorder.
Video Surveillance Systems are also highly desirable because they are cost-efficient in the long-run; security camera systems prevent you from having to purchase each product individually. You can't always buy just one IP camera; you need other crucial equipment to install it, which is often overlooked by many users.
Some of the security camera systems we install are:
Indoor Camera Systems

Outdoor Camera Systems

Security Cameras for Apartment Buildings

Security for HOA's

Security Cameras for Warehouses

Security Cameras for Retail Shops

Camera Systems for Government Applications

Wireless Camera Systems

IP Camera Networks

CCTV Cameras

Residential and Commercial Camera System Installation
HD Quality Video Surveillance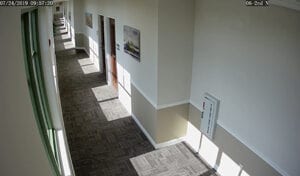 If you want to take advantage of the newest high-speed network technology then IP Security cameras are the way to go.  Megapixel network cameras provide HD (high-definition) quality delivering video images up to 128 times larger than traditional CCTV analog cameras.
Detailed High Resolution
Imagine seeing your camera images in 4 mega-pixel.  With IP Video Surveillance Cameras, it's just like watching a DVD, or better.  These HD Cameras connect to your network using an Ethernet connection with standard CAT5 or CAT6 cable or wireless radio (RF) transmitter.  Now you don't have to settle for standard definition images.  With CCTV Agent, you can get far greater detail from IP security camera solutions.
Take advantage of these features with an IP Camera Solution from CCTV Agent:
Reduce storage and bandwidth requirements with H.264 & H.265 compression

Megapixel cameras and PTZs that see more

Multi-streaming video

High resolution monitoring

Network Video Recorders with Central Monitoring Software

Motion Detection

Remote viewing of cameras from smart phones, tablets, and computers
Professional Installation of Security Camera Systems
We can professionally install a wide range of security camera systems in the Wellington, Fl area including residential, commercial, and government applications.  We have the most experienced, professional and courteous security camera installers and technology team in the Wellington area.
Security Cameras allow you to Monitor your Business 
You are able to protect your property, employees and customers with the use of security cameras for your business in Wellington, Fl.  In addition to this you can make your presence known to your employees and help them to become more efficient and accountable .  Even just having the cameras visible to your employees and your customers goes a long way to deterring improper actions.
We install Security Camera Systems in these Palm Beach County cities:
West Palm Beach, Boca Raton, Boynton Beach, Delray Beach, Jupiter, Lake Harbor, Lake Worth, Loxahatchee, North Palm Beach, Palm Beach, Palm Beach Gardens, South Bay, and Wellington.
We install Security Camera Systems in the following Zip Code areas in Palm Beach County:
33401   33402   33403   33404   33405   33406   33407   33409   33411   33412   33413   33415   33416   33417   33419   33420   33422   33427   33428   33429   33431   33432   33433   33434   33464   33481   33486   33487   33488   33496   33497   33498   33499   33424   33425   33426   33435   33436   33437   33472   33473   33474   33444   33445   33446   33448   33482   33483   33484   33458   33468   33469   33477   33478   33459   33449   33460   33461   33462   33463   33465   33466   33467   33470   33408   33410   33418   33414   33493   33480