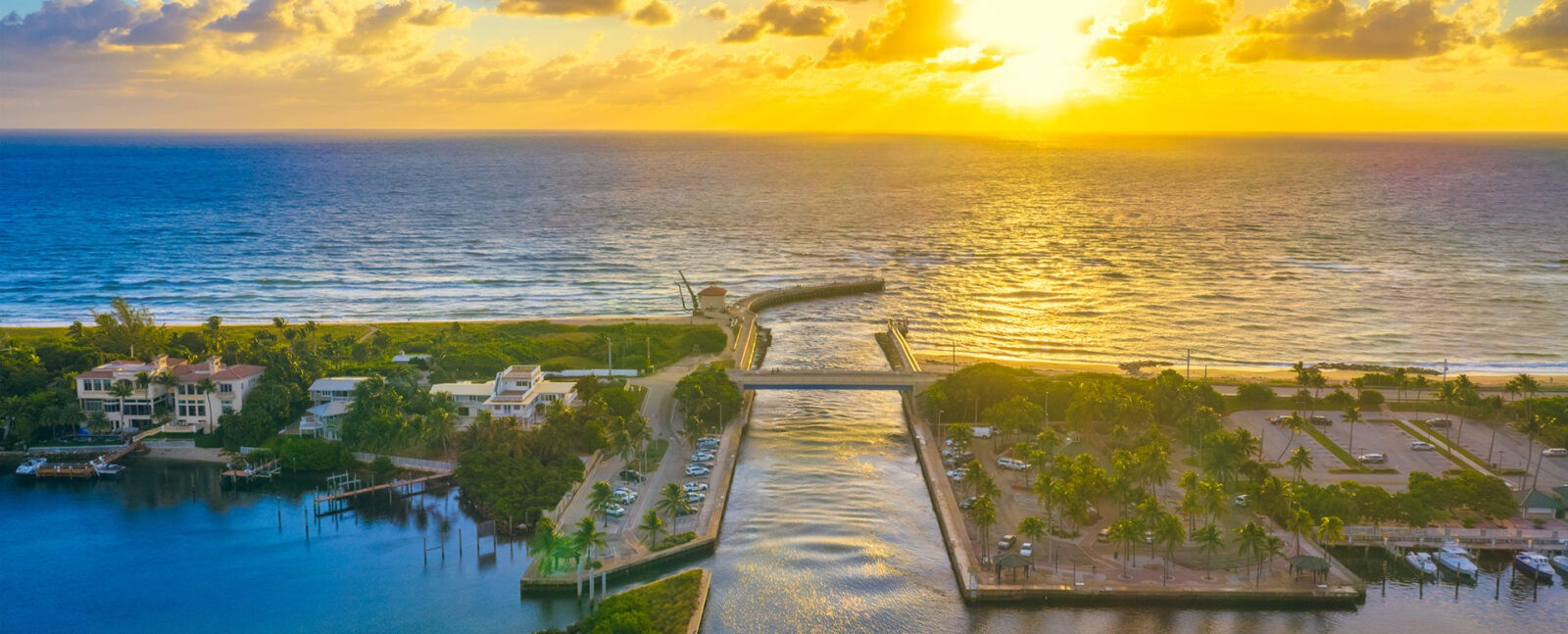 Protect · Install · Monitor
Boynton Beach Security Camera Installation
CCTV Agent designs some of the most advanced security camera systems offered on the market today. Many of our systems are designed with business owners in mind and are ideal for protecting the premises of some of the shopping centers, restaurants, and other businesses throughout Boynton Beach.
Boost Business and ROI in Boynton Beach
Security camera systems are a terrific way for businesses to boost efficiency and employee performance, as well as boost ROI. In addition to providing you with added insurance against theft and vandalism, these surveillance systems also offer you another way to observe employee behavior and track productivity.
State-of-the-Art Camera Systems
These state-of-the-art camera systems can also provide you with a way to view customer behavior and traffic, offering you greater insight into your business and customer base.  Awareness of customer habits such as the hours when they are most likely to patronize your business and areas of interest consumers most frequently grants you a greater edge over your competition. These findings can then be used to hold sales events and other attention-grabbing marketing tactics. Installing a video surveillance system ultimately helps you create a safer, more productive, and more profitable business.
Customized Camera Solutions
Larger businesses can also benefit greatly from integrating customized security camera systems from CCTV Agent with existing corporate IT infrastructures. This is especially useful for larger corporations that have strict policies, requirements, or limitations when it comes to security.
Security Cameras for Communities and HOA's
We are specialists in license plate capture and have installed hundreds of LPR cameras for entrances and exist in HOA and condominium communities.  It is particularly important for HOA and condominium communities to protect homeowners by securing the entry and exit areas of the community with the use of license plate reader cameras (LPR) to capture license tags both day and night.
Security Cameras allow you to Monitor your Business 
When it comes to retail or restaurant monitoring, viewing your video feed often will allow you to monitor your business and reward good employee behavior as well as improve behavior or business processes that need attention.  Letting your employees know they are appreciated and that you are watching can only increase positive attitudes and performance.  Just having visible cameras and/or signage can often prevent crime or other activity meant to harm your business.
Security Cameras for Retail Stores
Malls and retail businesses are an obvious target for theft.  You can make sure your entire operation is protected with high-quality video surveillance cameras to monitor your customers, vendors, and employees.  You no longer have to settle for inferior image quality.  With CCTV  Agent, you get high-definition IP cameras that provide you with a clear video that serves as a useful tool
Security Cameras for Restaurants Boynton Beach
Most theft in a restaurant comes from employees and customers with fraudulent liability claims.  An HD video surveillance system from CCTV Agent provides restaurant owners and managers with the ability to watch over their operations and customers, as well as protect them from false liability claims.   Restaurant Security Cameras will also help make sure that inventory doesn't go out the back door without you knowing about it. 
Custom Designed Bar and Restaurant Camera Security Systems

 
CCTV Agent can help you design a camera system that can help protect you from loss.  Many restaurants and bars deal with a lot of cash.  This leaves you vulnerable to cash being stolen from registers.  Contact us today to see how a CCTV camera system can give you a better vision to manage your business, provide better customer service, review safety problems and also act as a deterrent for theft from internal and external sources.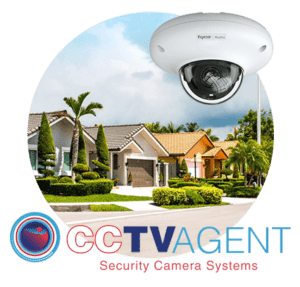 CCTV Agent makes sure your Boynton Beach security camera installation will be done on time, and within budget by our professional in-house surveillance experts. We perform high-quality security camera installation for businesses, communities, HOAs, commercial facilities, and environments of all sizes. If you have any questions about Boynton Beach Security Camera Installation, call CCTV Agent today. 877-523-2288 (CCTV)
Each and every property or business has a unique environment along with its surveillance needs. Therefore, you need to have an understanding of how each type of security camera system will function and work best to make sure your surveillance is effective and proactive. Deterring unwanted activities and recording surveillance footage for any thefts, crimes, vandalism or even employee productivity provides accountability. CCTV Agent Security Camera Systems can help you determine what type of surveillance solution is best for your business or HOA neighborhood.
Expert surveillance camera installation you can depend on

Fast clean professional security camera installation

We plan, layout, and design the ideal CCTV system for any type of property

We support all security equipment we supply with US-backed customer service

Schedule a free

security camera installation

estimate today
We understand that your time is valuable, and we want you to concentrate on what you do best, run your own business or surveil your neighborhood. You can rely on our security techs to provide you with the best Boynton Beach security camera installation in a timely manner. 
CCTV Agent has worked in a variety of industry verticals and knows how to precisely configure your surveillance systems to be secure with a discrete and clean professional look. Our security camera design and installation specialist will make sure you get the most out of your surveillance software and hardware. Even before we show up for any security installation project we thoroughly test all of the surveillance hardware and software to ensure that it performs optimally.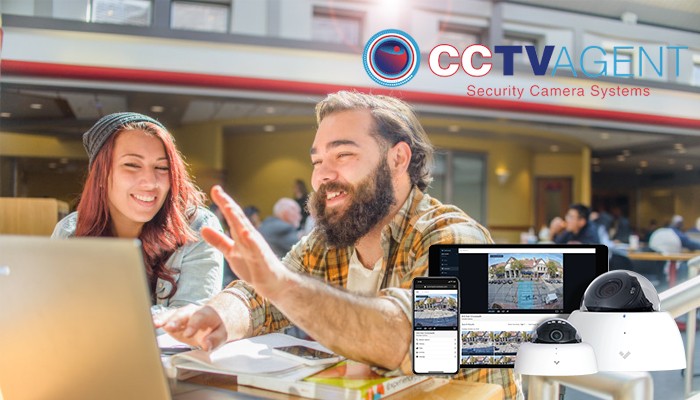 Find Out More About Our Boynton Beach Security Camera Installation Services Now!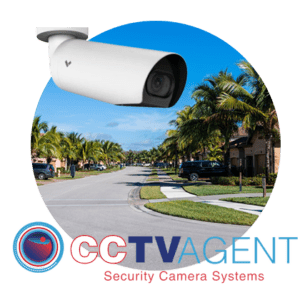 We will set up your security camera system along with mounting and running all necessary cables. We can create triggers that eliminate unwarranted alerts and notifications from busy streets and blowing foliage so you can monitor and protect the most sensitive areas. 
View remotely from anywhere in the world with our smart apps. Almost everything we do today is becoming more and more connected to the internet, similarly so are some security cameras and surveillance solutions. Remote viewing permits you the ability to access your security camera feeds from any type of smart device. Using a laptop, computer, tablet, or smartphone that has an internet connection allows you to view footage in real-time from anywhere.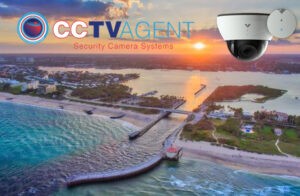 As a Boynton Beach security camera installation provider, we can help with any of your surveillance requirements. If you have any questions about Boynton Beach Security Camera Installations, call CCTV Agent today. 877-523-2288 (CCTV)
Boynton Beach  Security Cameras | With increased criminal activity there has never been a better moment to put security cameras in Boynton Beach businesses and communities. According to a 2017 study, burglaries occur in the United States approximately once every 23 seconds. This is equivalent to 3757 burglaries per hour.
This sad statistic is part of daily life. Neighborhoods and businesses should be aware of possible burglary attempts and nefarious activities. These criminal acts can cause serious damage to property and put people at risk.
It is important to prevent burglaries from ever happening in Boynton Beach with proactive and reactive security measures. Numerous reports show that a functioning and visible security camera system can deter criminals from targeting any property.
Security camera installation is not only for protection against burglaries but it's also a great preventative measure to reduce criminal activity. Below are some of the benefits of installing security cameras throughout Boynton Beach and the surrounding areas. Contact CCTV Agent today to receive a quote on professional security camera installation in Boynton Beach that business owners and residents will be able to rely on.
Considering Security Camera Installation in Boynton Beach
In the event of a serious incident, such as a criminal offense, security cameras have the advantage of providing video evidence that security personnel and law enforcement can use to hold those accountable. Video surveillance footage can be used for the identification of suspects and key details about how the event occurred. Many technological advances have allowed video surveillance systems to expand exponentially.
IP security camera systems can now be accessed remotely from any type of smart device or computer with internet or cellular connectivity. Users can view recorded footage and live feeds of their security cameras from anywhere in the world. This makes it easy to inspect a property at any time.
A professional security camera company is highly recommended in order to get the best use of your security cameras. Security camera technicians will have the experience and resources to maximize your surveillance system's capabilities.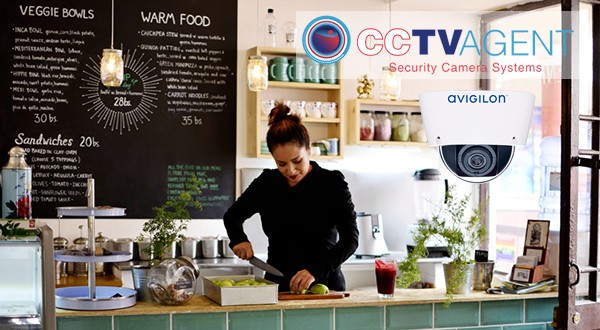 There are many companies that can install security cameras in Boynton Beach and the surrounding areas. Many consumers have difficulty choosing the right company to install their security cameras.
Choosing A Professional Surveillance Installation Company
Once you've decided that you want to hire a professional to install your security camera system, it is time to start researching the options. You will want to hire a reliable security camera installation company that has a proven track record and a solid reputation.
A reputable surveillance company will often send technicians out to inspect your property and perform an extensive security assessment. This allows them to assess the various challenges your business or neighborhood might encounter, as well as determine the best placement of cameras to give a more precise estimate.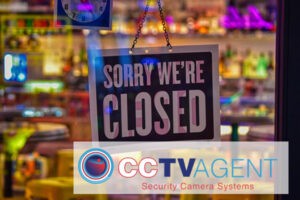 Once you have an estimate, make sure to go over it with them. You should carefully read the terms and conditions of the quote. They should include the price of the cameras, the recommended camera placement, the number of cameras required, ongoing maintenance and repair costs, as well as the overall installation cost.
Remember that the best option is not always the cheapest. Quality security cameras, for example, will be more expensive than low-quality security cameras. Quality installations will also cost more if they are made to last. You get what you pay for.
Request a quote for installing security cameras in Boynton Beach
Nothing should stop you from getting the best security solution possible for your investment. Our team can help you install a new security system in Boynton Beach and the surrounding areas. CCTV Agent is proud that we are one of the most trusted South Florida security camera installers. Our skilled surveillance technicians have years of experience and can design and create the best security surveillance system to suit your needs.
Contact our team if you are ready to reap the benefits of a high-quality security camera system that will protect any type of business or neighborhood environment. If you have questions about Boynton Beach Security Cameras call CCTV Agent today to speak with someone about your surveillance needs.  877-523-2288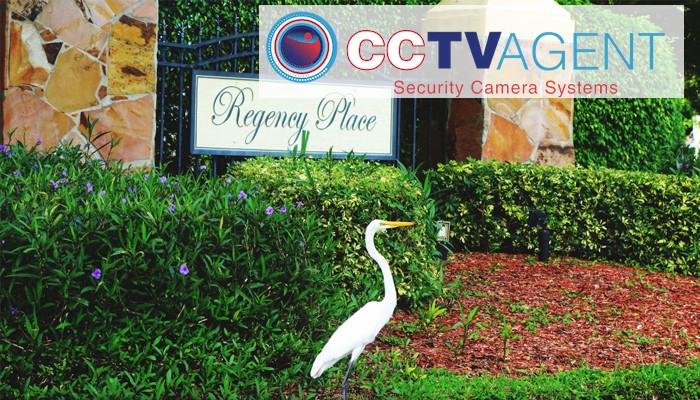 Boynton Beach Security Camera Installations

Call today for a free camera solutions consultation.
We install Security Camera Systems in these Palm Beach County cities:
West Palm Beach, Boca Raton, Boynton Beach, Delray Beach, Jupiter, Lake Harbor, Lake Worth, Loxahatchee, North Palm Beach, Palm Beach, Palm Beach Gardens, South Bay, and Wellington.
We install Security Camera Systems in the following counties: Palm Beach County, St. Lucie County, Martin County, Broward County, and Miami Dade County.
Fill out the form and will get in touch ASAP or call to speak with a security solutions expert!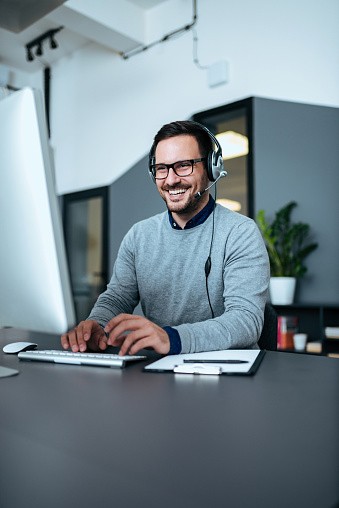 Security Camera Installation Wellington Fl
CCTV Agent is an authorized Avigilon Cameras dealer & distributor.