Night Vision or (IR) Infrared Business Security Cameras 
Any business is more vulnerable at night time when it's dark and fewer people are around. Night vision for business security cameras and communities uses infrared technology so that you can monitor and easily capture video in low light at night. Providing around-the-clock surveillance is the best way to protect any desired areas.
 With the latest advances in IR technology, you can record surveillance footage at greater distances. PoE IP Cameras allow you to cover larger environments like retail districts and neighborhoods. PoE (Power over Ethernet) is a convenient way to power security cameras with a single Ethernet cord, this also allows the security camera direct network access. In addition to delivering stable network connections, PoE also makes installation easier by only requiring one cable for each security camera. 
 Having IR cameras with full-frame illumination will provide brighter, clearer images and video surveillance in the lowest light scenarios. Using cloud-based technology can greatly reduce the amount of your bandwidth and video storage requirements to properly maintain your business or neighborhood security cameras. This allows any business or community to enjoy greater savings while lessening their resources. IR Cameras utilize smart night vision technology to adjust and determine the right amount of infrared light to illuminate an area when motion is detected.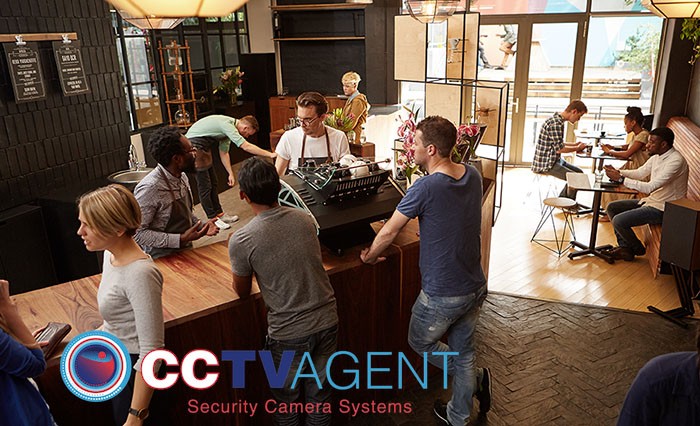 Dome or Fish Lens Security Cameras
Fish lens cameras have become increasingly popular as the innovative camera design allows for 180° or 360° views for your desired environment. These are most often used and seen in businesses and areas that can only employ one camera but need coverage for a vast area. A fisheye lens and dome cameras are perfect for surveilling parking lots, hallways, warehouses, open office spaces, lobbies, reception areas, clubhouses, sports fields, riding arenas, and can be used in just about any surveillance scenario. Their tamper-proof design naturally obscures the camera lens and features anti-vandalism protection.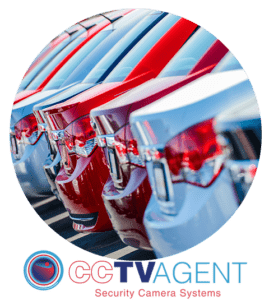 Varifocal Security Cameras
The limits of fixed surveillance camera designs are unmatched with varifocal security cameras that feature a wide array of focal lengths and can rapidly adjust the field of view. This lets any security professional or business owner easily move the security camera and focus on specific areas of concern with ease.
This allows you to quickly focus and pan on certain details or environments. Varifocal security cameras come equipped with an auto-focus lens. Combined with IR this feature makes these security cameras ideal for capturing indoor and outdoor scenes as light changes whether day or night.
 CCTV Agent Security Camera Systems – About Us
CCTV Agent Security Camera Systems is proud to be a leading provider for any of your surveillance equipment and security system installation needs. We take great pride in providing our customers with dedicated support and the best value for any of your surveillance needs.
 All of our security installation experts and support professionals are based in South Florida but we provide installation services and equipment beyond that area. Contact us today to learn more about how we can help you protect the most valuable things in your life.

Business Security Cameras
Related Post