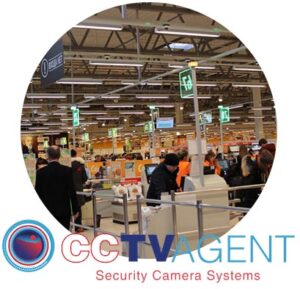 Smart Security Solutions for Retailers with Avigilon Security Cameras for Retail
Our complete security solutions provide clear image quality, advanced AI video analytics, and intuitive video management software to help you improve operational efficiencies and loss prevention in retail establishments, distribution centers, warehouses, stores, small businesses, and corporate offices. Call CCTV Agent today if you have any questions about Avigilon Security Cameras for Retail. 888-523-2288
CCTV Agent provides complete security solutions that assist with protecting any retail environment, its patrons, and the staff. This also gives you the ability to monitor overall productivity and theft as well. CCTV Agent is an authorized dealer of Avigilon, a Motorola Solutions company that develops, designs, and manufactures video analytics, network video management software and hardware, surveillance cameras, and access control solutions.
Avigilon provides end-to-end security solutions that cover more areas with fewer cameras, helping to create a safer environment that enables faster investigations. Being an authorized dealer of Avigilon products allows us to deliver the highest-end surveillance equipment while keeping your security budgets down.
POWERFUL SEARCH
Avigilon Appearance Search technology is capable of sorting through hours of surveillance video with ease allowing you to quickly locate a suspicious vehicle or a specific person throughout environments of all sizes. This assists with improving theft prevention that reduces shrinkage and identifies false liability claims.
REAL-TIME SECURITY ALERTS AND NOTIFICATIONS
Smart video analytics are self-learning and provide instant alerts of events to security personnel via a mobile app or desktop browser which helps greatly improve security response times.
PROTECTION FOR EMPLOYEES  
Employees that face the risk of workplace injury, aggression, or violence from patrons can easily be equipped with VT100 body-worn security cameras to help deter aggressive actions while also capturing evidential surveillance footage.
USER-FRIENDLY INTEGRATION
Avigilon security solutions are built on an open platform, allowing you to leverage previous third-party investments that are ONVIF (Open Network Video Interface Forum) compliant. ACC (Avigilon Control Center) video management software works in tandem with your existing POS (Point of Sale), external alarm, security cameras, intercom, and access control features.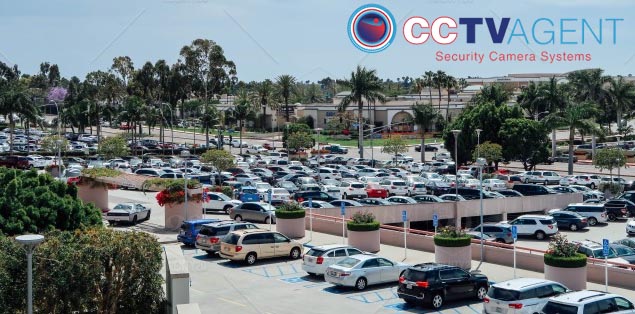 EFFICIENCY WITH BANDWIDTH MANAGEMENT
Avigilon HDSM (High Definition Stream Management) and HDSM SmartCodec technology reduce storage and bandwidth requirements while effortlessly preserving surveillance image quality.
AVIGILON CONTROL CENTER (ACC) SOFTWARE
Avigilon delivers a user-friendly, AI (Artificial Intelligence) enabled GUI (graphical user interface) that brings the proper information to security personnel so that you can take immediate action and make sure critical events do not go unnoticed.
AVIGILON CLOUD SERVICES
Streamlined access to video security systems simplifies security procedures for retailers with multiple store locations and distributed security systems, thus permitting you to access your ACC (Avigilon Control Center) sites from anywhere in the world with the mobile app or any web browser.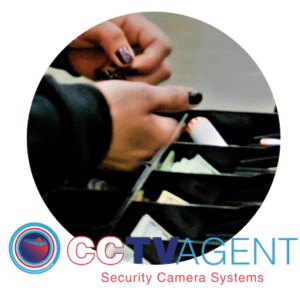 UNUSUAL ACTIVITY DETECTION (UAD) TECHNOLOGY
Smart learning allows for continuous learning of what typical activity in a scene looks like and then detects and flags unusual behavior of people and vehicles, enabling you to quickly identify atypical events and filter through hours of videos in minutes.
H5A FISHEYE CAMERA
A practical and easy-to-install surveillance solution that provides 360° panoramic surveillance views of large environments from a single vantage point with smart learning and analytics to proactively detect and alert critical events.
MINI DOME CAMERA LINE
Concealing security cameras from view has never been easier with discreet surveillance cameras that provide remarkable image detail.
HD VIDEO APPLIANCE
The HD Video Appliance comes with a server, workstation, network switch, and storage, all integrated into a user-friendly solution that is cost-effective and easy to install. Our HD Video Appliances (HDVAs) were created to help lessen the installation time, simplify deployment and reduce the cost and complexity of your surveillance system. All Avigilon HDVAs come pre-loaded with ACC (Avigilon Control Center) software so you can be up and running in no time, plus our 16 Port and Pro 24 Port models feature advanced functionality that includes larger storage capacity, video drives, replaceable power supplies along with increased throughput.

Avigilon Security Cameras for Retail

Call CCTV Agent today if you have any questions about Avigilon Security Cameras for Retail. 888-523-2288