Home Security Camera Installation West Palm
Home Security Camera Installation West Palm Beach
CCTV Agent is a full service security camera systems company serving the West Palm Beach area. We pride ourselves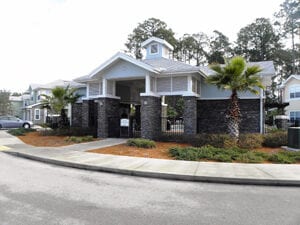 on professional installations & service of security cameras and video surveillance cameras.  Our professional and knowledgeable security camera systems staff will assist you in providing the most advanced home security camera systems, and video surveillance installations for homeowners, Homeowner Associations, condominiums, apartment complexes and commercial real estate management companies in the West Palm Beach area.
With years of experience servicing hundreds of communities, homes and businesses, CCTV Agent is able to create safer environments through installation of both indoor and outdoor security cameras using IP based cameras that offer high resolution and night vision.  Our surveillance camera systems / CCTV security camera systems help homeowners, communities, local businesses and management companies reduce theft, vandalism and improper behavior, while providing peace of mind and protecting property.
If you are looking to buy and install security cameras and security systems from a professional, reliable and experienced company, please come visit our security camera showroom in West Palm Beach.  Ask us how a security camera system can become an invaluable tool for you.
We Install Security Cameras in West Palm Beach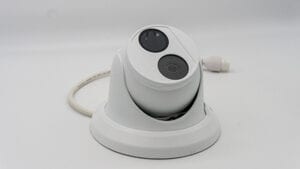 CCTV Agent has been installing security cameras for residential communities, homes and businesses in West Palm Beach for many years. Our experienced security camera installers are among the most knowledgeable, trained and reliable in the industry. While there are some Palm Beach security camera companies that only supply cameras, we have our own technicians, our own fleet of trucks, a full customer support staff ready to assist you, and the ability to design, install, maintain and repair security camera systems. Plus, as a local company that has installed thousands of cameras in your community, we are close by and always available should you require any assistance with your camera system after installation.
High Quality Security Cameras for Homes
Our sales engineers at CCTV Agent are experienced and highly qualified to design a security camera system that meets your needs.   This includes designs from single family homes, to large HOA's with multiple facilities, apartment buildings and condominiums.  Security cameras can help you deter and prevent crime, and if something does happen, the high quality video captured by a high resolution IP camera system can assist law enforcement in bringing the perpetrators to justice.
High Definition Night Vision Cameras
Our surveillance systems offer high-definition night-vision cameras to provide you with clear images both day and night.  From wide-view dome cameras to long-range bullet cameras, we'll install the best cameras to cover your property and give you the video recording you need.
High Quality Video Surveillance Systems
A high-quality video surveillance system from CCTV Agent is one of the best ways to protect your home, your family, and your belongings.  An alarm system is good, but good quality video footage can help recover property and put criminals that take or damage your property behind bars by providing law enforcement with the evidence they need.
Security Cameras Deter Criminals
Just the existence of visible security cameras can be a deterrent to crime.  Security cameras can also capture the evidence of criminal activity and help the police and the court system prosecute.  We have seen hundreds and hundreds of video clips of would be burglars leave a home they intended to burglarize when they see security cameras installed at a property or a community.  A professional installation from CCTV Agent can give you the peace of mind and sense of security that we all seek and deserve.
Custom Security Camera Systems
Whether you are interested in just a few cameras or full coverage in and around your property, we have a security camera solution for you.  And when you are away from your property, CCTV Agent can provide you with surveillance in the palm of your hands from anywhere in the world to view your cameras from your smart phone, tablet or PC.
Video Surveillance for Multi-Family
Security Cameras are a must have when it comes to securing the residents of apartment buildings and condominiums.  Well placed high quality security cameras can deter crime and reduce false liability claims and lawsuits.  CCTV Agent provides free site-surveys to engineer a custom camera surveillance system for your entire property, both inside and out.  We offer both wired and wireless camera systems for those difficult areas and will install poles for the cameras and RF radios where needed.
Security Cameras for Elevators and Clubhouses
CCTV Agent can also install security cameras in your pool areas, your clubhouse and cabana areas.  We can also custom build a Central Monitor Station for your security staff or security desk.  Security personnel can control your pan-tilt-zoom cameras (PTZ) throughout the property or we can set them on a programmed tour.
Megapixel Cameras with HD Images
Communities are safer when they have security cameras.   CCTV Agent will work with you to design a high-quality video surveillance system to fit your community's budget.  By installing IP-based cameras with high definition (HD) images you can be sure you have the video quality necessary to catch rule violations, deter vandalism and solve crimes in your neighborhood communities.
Security Cameras at Entrance and Exit Gates
Whether you need security cameras at your entrance and exit gates to capture license plates, at your clubhouse and pool to reduce trespassing and vandalism, security cameras for exit gates or throughout the community, CCTV Agent has the right camera solution for you.  We have installed thousands of cameras throughout South Florida to help protect communities of all sizes.
For all residential security camera applications call CCTV Agent today.
State-of-the-Art CCTV Cameras for Housing Authorities
CCTV Agent's system engineers are certified professionals for Wireless Camera Networks and have designed many surveillance camera systems for the Housing Authority of Fort Lauderdale, Broward County Housing Authority, Palm Beach County Housing Authority, and many others.
For all residential security camera applications call CCTV Agent today.
We install Security Camera Systems in these Palm Beach County cities:
West Palm Beach, Boca Raton, Boynton Beach, Delray Beach, Jupiter, Lake Harbor, Lake Worth, Loxahatchee, North Palm Beach, Palm Beach, Palm Beach Gardens, South Bay, and Wellington.
We install Security Camera Systems in the following Zip Code areas in Palm Beach County:
33401   33402   33403   33404   33405   33406   33407   33409   33411   33412   33413   33415   33416   33417   33419   33420   33422   33427   33428   33429   33431   33432   33433   33434   33464   33481   33486   33487   33488   33496   33497   33498   33499   33424   33425   33426   33435   33436   33437   33472   33473   33474   33444   33445   33446   33448   33482   33483   33484   33458   33468   33469   33477   33478   33459   33449   33460   33461   33462   33463   33465   33466   33467   33470   33408   33410   33418   33414   33493   33480