Home Security Camera Installation West Palm Beach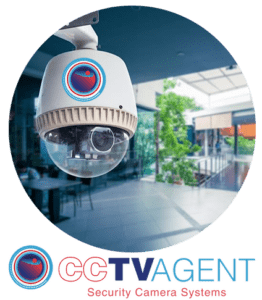 CCTV Agent is a full-service security camera systems company serving the West Palm Beach area. We pride ourselves on professional installations & service of security cameras and video surveillance cameras.  Our professional and knowledgeable security camera systems staff will assist you in providing the most advanced home security camera systems, and video surveillance installations for homeowners, Homeowner Associations, condominiums, apartment complexes, and commercial real estate management companies in the West Palm Beach area.
With years of experience servicing hundreds of communities, homes, and businesses, CCTV Agent is able to create safer environments through the installation of both indoor and outdoor security cameras using IP-based cameras that offer high resolution and night vision.  Our surveillance camera systems / CCTV security camera systems help homeowners, communities, local businesses and management companies reduce theft, vandalism, and improper behavior while providing peace of mind and protecting property.
If you are looking to buy and install security cameras and security systems from a professional, reliable and experienced company, please come visit our security camera showroom in West Palm Beach.  Ask us how a security camera system can become an invaluable tool for you.
Home Security Camera Installation West Palm Beach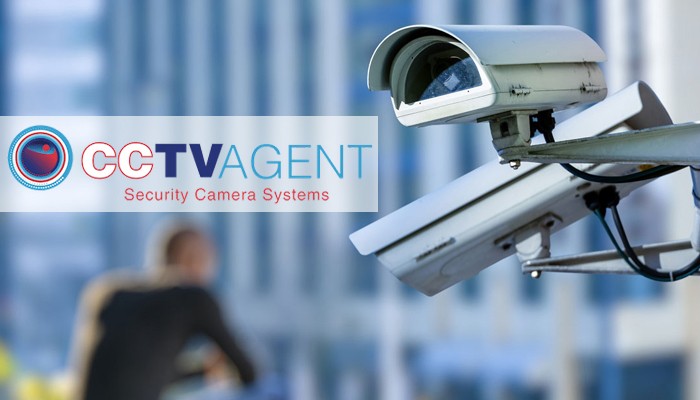 CCTV Agent has been installing security cameras for residential communities, homes, and businesses in West Palm Beach for many years. Our experienced security camera installers are among the most knowledgeable, trained, and reliable in the industry. While there are some Palm Beach security camera companies that only supply cameras, we have our own technicians, our own fleet of trucks, a full customer support staff ready to assist you, and the ability to design, install, maintain and repair security camera systems. Plus, as a local company that has installed thousands of cameras in your community, we are close by and always available should you require any assistance with your camera system after installation.
High-Quality Security Cameras for Homes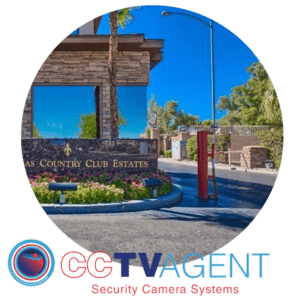 Our sales engineers at CCTV Agent are experienced and highly qualified to design a security camera system that meets your needs.   This includes designs from single-family homes to large HOA's with multiple facilities, apartment buildings, and condominiums.  Security cameras can help you deter and prevent crime, and if something does happen, the high-quality video captured by a high-resolution IP camera system can assist law enforcement in bringing the perpetrators to justice.
High Definition Night Vision Cameras
Our surveillance systems offer high-definition night-vision cameras to provide you with clear images both day and night.  From wide-view dome cameras to long-range bullet cameras, we'll install the best cameras to cover your property and give you the video recording you need.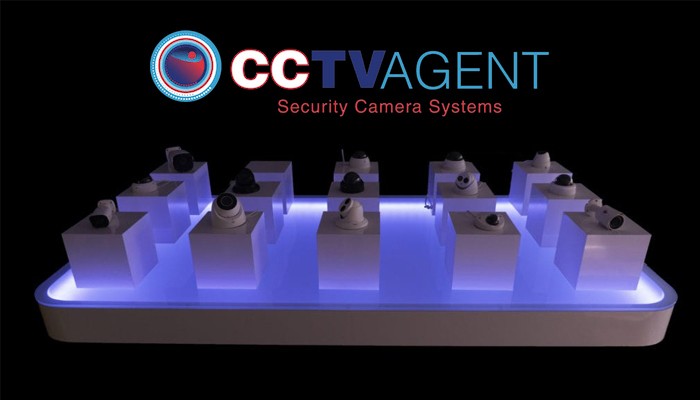 High-Quality Video Surveillance Systems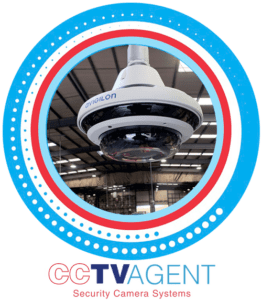 A high-quality video surveillance system from CCTV Agent is one of the best ways to protect your home, your family, and your belongings.  An alarm system is good, but good quality video footage can help recover property and put criminals that take or damage your property behind bars by providing law enforcement with the evidence they need.
Security Cameras Deter Criminals
Just the existence of visible security cameras can be a deterrent to crime.  Security cameras can also capture the evidence of criminal activity and help the police and the court system prosecute.  We have seen hundreds and hundreds of video clips of would-be burglars leaving a home they intended to burglarize when they see security cameras installed at a property or a community.  A professional installation from CCTV Agent can give you the peace of mind and sense of security that we all seek and deserve.
Custom Security Camera Systems
Whether you are interested in just a few cameras or full coverage in and around your property, we have a security camera solution for you.  And when you are away from your property, CCTV Agent can provide you with surveillance in the palm of your hands from anywhere in the world to view your cameras from your smartphone, tablet, or PC.
Video Surveillance for Multi-Family
Security Cameras are a must-have when it comes to securing the residents of apartment buildings and condominiums.  Well-placed high-quality security cameras can deter crime and reduce false liability claims and lawsuits.  CCTV Agent provides free site surveys to engineering a custom camera surveillance system for your entire property, both inside and out.  We offer both wired and wireless camera systems for those difficult areas and will install poles for the cameras and RF radios where needed.
Security Cameras for Elevators and Clubhouses
CCTV Agent can also install security cameras in your pool areas, your clubhouse, and cabana areas.  We can also custom-build a Central Monitor Station for your security staff or security desk.  Security personnel can control your pan-tilt-zoom cameras (PTZ) throughout the property or we can set them on a programmed tour.

Megapixel Cameras with HD Images | Home Security Camera Installation West Palm Beach
Communities are safer when they have security cameras.   CCTV Agent will work with you to design a high-quality video surveillance system to fit your community's budget.  By installing IP-based cameras with high definition (HD) images you can be sure you have the video quality necessary to catch rule violations, deter vandalism and solve crimes in your neighborhood communities.
Security Cameras at Entrance and Exit Gates
Whether you need security cameras at your entrance and exit gates to capture license plates, at your clubhouse and pool to reduce trespassing and vandalism, security cameras for exit gates or throughout the community, CCTV Agent has the right camera solution for you.  We have installed thousands of cameras throughout South Florida to help protect communities of all sizes.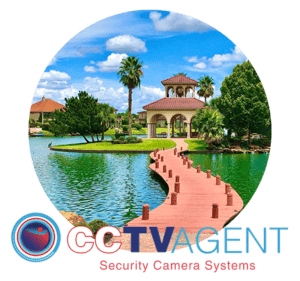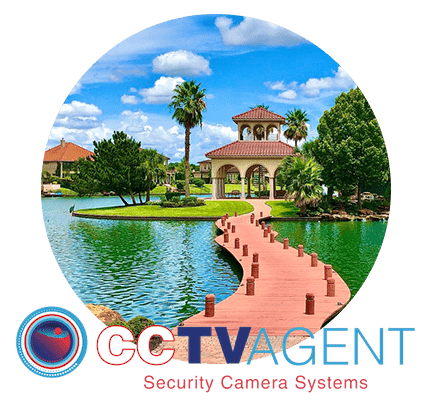 For all residential security camera, applications call CCTV Agent today.
State-of-the-Art CCTV Cameras for Housing Authorities
CCTV Agent's system engineers are certified professionals for Wireless Camera Networks and have designed many surveillance camera systems for the Housing Authority of Fort Lauderdale, Broward County Housing Authority, Palm Beach County Housing Authority, and many others.
For all residential security camera, applications call CCTV Agent today. 877-523-2288
If you're considering installing a security camera for a business or neighborhood in the West Palm Beach area, you might have asked yourself, "Is it hard to install a security camera myself?" The short answer is yes, actually, it's more complicated than you might think. First, you need some advanced technical skills along with basic construction knowledge to install the security cameras. But, even though it can be done by DIY (Do It Yourself) types, installing the very best security camera system can turn out to be more complicated on the tech end. You have to understand network security, IP protocol, bandwidth calculations, and advanced camera settings. Without these, your camera system will not operate well.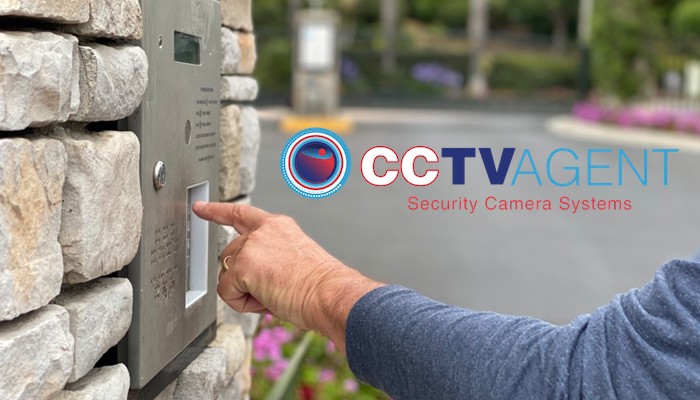 The first thing that you need to do before you can have the security cameras installed is to purchase the equipment from an authorized surveillance equipment manufacturer like CCTV Agent. Call today if you have any questions about purchasing security cameras and having us install them for you. Our security experts will design the perfect layout for optimal surveillance coverage for your property. We have authorized representatives for the leading security camera manufacturers in the world. 877-523-2288
Axis Security Cameras
Security Camera Options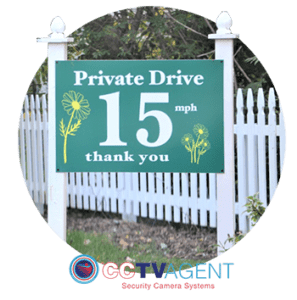 Security technology has improved to the point where analog surveillance cameras have almost become outdated and cost more or the same price as some high-definition options available in the surveillance market today. So why choose to have a technology that is almost obsolete when you can have more than two, three, four, and in some cases 5 times the quality of analog for a similar price? There are many different variations of security cameras each with its own specialty from bullet security cameras, PTZ Security Cameras, License Plate Cameras, dome security cameras, and security cameras with advanced analytics and smart learning through AI (Artificial Intelligence).
Security Cameras have immensely helped residential neighborhoods and businesses monitor and keep themselves safeguarded from criminal activity. In today's tough environment, having security cameras is essential to providing an increased level of security. Keep an eye on customers, employees, and those visiting your community, and protect them from possible outside threats. You have the ability to react before a crime takes place, but most importantly you can identify someone after a crime has unfortunately already been committed. Law enforcement and security personnel depend on security camera footage to identify and lock up criminals. One of the best ways to defend and protect your business or neighborhood is to establish what type of security cameras you should use. What resolution should they be? PTZ? Dome? Bullet? Pole Mounted? ePOE? Hardwired? NVR? DVR? Call CCTV Agent Security Camera Systems today and they can answer any questions you have.
Once your Security Camera installation is complete we will show you how to use the NVR or DVR and the App so you can view them from a smart device. 877-523-2288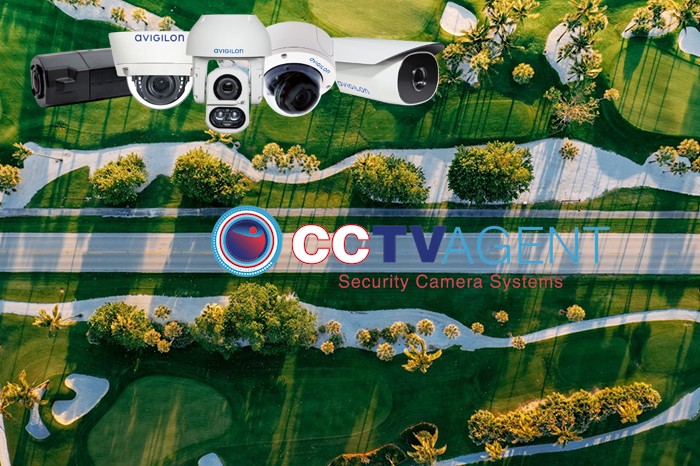 CCTV Agent Is Here To Help Anyone That Needs Help With West Palm Beach Security Camera Installation for Businesses, HOA's, and Communities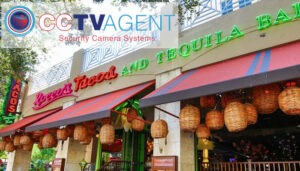 We are proud to offer a variety of surveillance solutions that includes security camera installation, design, maintenance, and repair, in an affordable and timely manner, when any type of event happens to occur. Our priority is to make sure that every client is taken care of when it comes to the security solutions that we provide. Our highly knowledgeable staff is dedicated and extremely motivated in providing top-notch surveillance equipment and superior customer service to each client. CCTV Agent Security Systems has a security solution no matter the issue or environment that needs to be protected. If you have any questions about West Palm Beach Security Camera Installation, call CCTV Agent Security Camera Systems today. 877-523-2288 (CCTV)
Our Featured Surveillance Solutions:
Security Camera Planning and Design

CCTV Maintenance and Repair

Reliable and Timely Security Camera Installation

Enterprise Scale Network Surveillance Solutions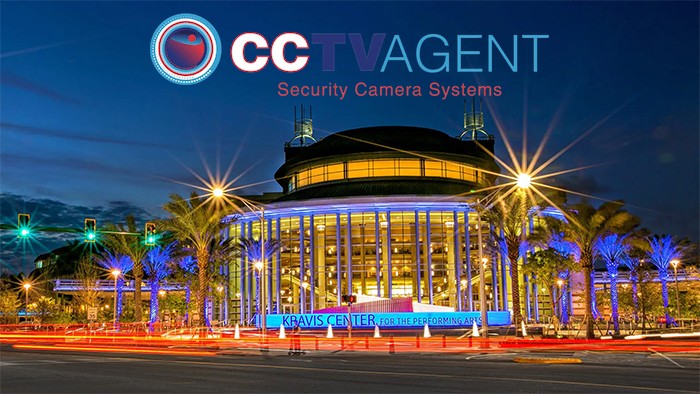 CCTV Agent techs are certified by many of the leading surveillance manufacturers and undergo extensive ongoing security training to retain authorized dealer status. Being an authorized dealer allows us to pass on great discounts for all of the security equipment that we purchase for you. For any type of design, installation, or service request on an existing security system please contact us today to speak with a surveillance expert. 877-523-2288 (CCTV)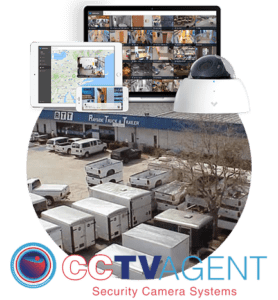 CCTV Agent Security Systems is known for delivering the highest value in security surveillance solutions in Palm Beach County and the surrounding communities. We serve the security needs of clients in West Palm Beach and the surrounding counties including Broward, Dade, and Martin. We only use state-of-the-art technology from the most reputable surveillance brands coupled with employing the most highly qualified surveillance technicians and consistently provide exceptional customer service. CCTV Agent offers top-tier security camera installation and ongoing services at the most affordable prices.
At CCTV Agent Security Systems, we do it all from CCTV System Installation, Design, Maintenance and Repairs.
CCTV Agent is a premier security camera company located in South Florida, providing state-of-the-art IP security camera systems and premium support to our customers. We are leaders in the security camera industry, and our products and service are second to none. Our in-house team of knowledgeable and experienced engineers, service managers and technicians can custom design a security camera system to meet your specific needs and help you achieve peace of mind. We proudly service and support numerous businesses and industries and we welcome the opportunity to speak with you about your CCTV camera installation needs.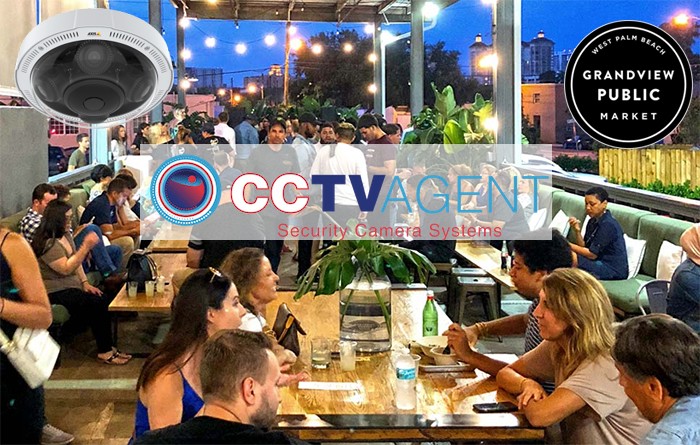 If you have any questions about West Palm Beach Security Camera Installation, call CCTV Agent Security Camera Systems today. 877-523-2288 (CCTV)
CCTV Agent Security Camera Systems offers several monitoring services to monitor the surveillance systems we install. Our live remote video monitoring services when coupled with virtual guard gate surveillance systems protect HOAs and businesses from unwanted visitors. You may want to restrict access to certain areas or all of your property, in addition to installing CCTV Surveillance Cameras. Our business security services include live support at all gates and secured access points. This increases business and community security without having to hire live access attendants. If any unusual activity is detected, a surveillance monitoring team will notify onsite security or law enforcement personnel. If you need Security Camera Installation in West Palm Beach FL for your community or business, call CCTV Agent today. 877-523-2288
Take a closer look at CCTV Agent Security Camera Systems' services
Security camera installation can be customized to suit your needs, which makes it more cost-effective when protecting any property. Are you looking for someone to watch over your business or community during weekends or odd hours overnight? Are you looking for a 24-hour surveillance solution? We allow you to customize our monitoring services, just as we tailor our security camera installation services to meet your company's or private community's budget and needs. Our business and community security systems keep an eye on your West Palm Beach properties at all times. This allows you to be proactive and not just reactive about possible criminal activity. Deter crime with our proven surveillance solutions.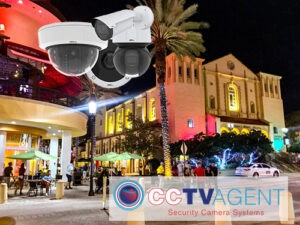 After the installation of security cameras is completed by our highly skilled security technicians, real-time monitoring can be supported by both on-site and off-site recordings. Security camera installation is a service that helps protect our customers who wish to lessen security risk at any property. We have two ways to keep the footage safe, onsite and offsite with cloud security camera solutions. This allows you to have a backup storage option for your security footage. 
We tailor security solutions to meet your property's unique needs
CCTV Agent Security Camera Systems wants you to reap the maximum benefits of our security camera installation service. Our surveillance solutions lessen the need for live security guard personnel. There are many functions that surveillance systems can perform for businesses and communities in West Palm Beach.  Our business security team can produce customized reports to keep you informed about what is happening on your property.
Get in touch with CCTV Agent Security Camera Systems Today
Security cameras are the best surveillance solution for any West Palm Beach Florida property. On request, we can provide you with a quote for the installation of CCTV cameras. Our quotes are customized to meet the needs and budget of your West Palm Beach property. Call us today for a consultation regarding security camera installation.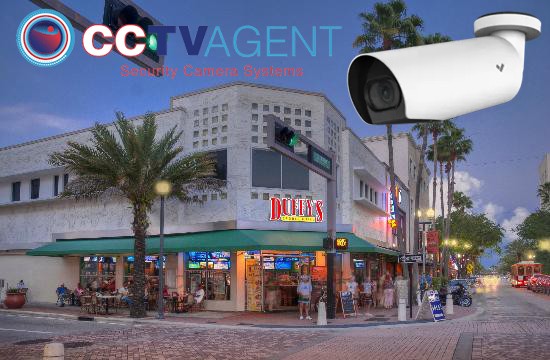 If you need Security Camera Installation in West Palm Beach FL for your community or business, call CCTV Agent today. 877-523-2288

Home Security Camera Installation West Palm Beach | We install Security Camera Systems in these Palm Beach County cities:
West Palm Beach, Boca Raton, Boynton Beach, Delray Beach, Jupiter, Lake Harbor, Lake Worth, Loxahatchee, North Palm Beach, Palm Beach, Palm Beach Gardens, South Bay, and Wellington.
We install Security Camera Systems in the following counties: Palm Beach County, St. Lucie County, Martin County, Broward County, and Miami Dade County.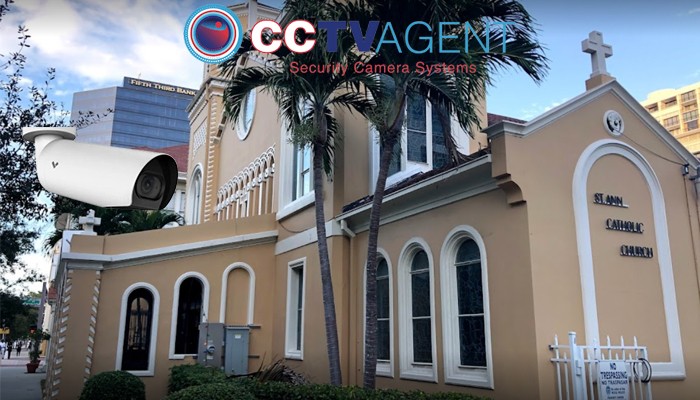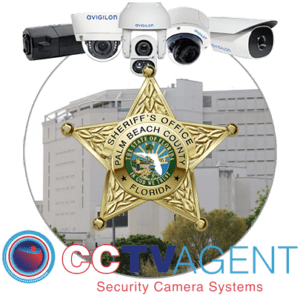 Security Camera Installation in West Palm Beach FL
With our headquarters in West Palm Beach, CCTV Agent is the leading provider of security cameras and access control systems for local facilities.  We provide security cameras, access control, and perimeter surveillance installations for businesses, schools, local government, HOAs, commercial buildings, retail centers, parking lots, and any type of large-scale facility. 
Schedule a free security consultation today.

Security camera, access control, and perimeter surveillance installation in West Palm Beach for almost twenty years.

CCTV Agent is an authorized dealer for top manufacturers.  

All surveillance equipment and security cameras are installed and supported by our local in-house surveillance experts.

Our service includes the design, planning, and execution of a professional surveillance layout.

Installation is professional and clean with minimal interruption.

We offer the only full-coverage, white-glove maintenance program in the industry. 
Expert Security Camera Installations You Can Trust
We know your time is valuable and don't want to waste it. You can count on our technicians to arrive on time for your West Palm Beach security cameras installation with minimal disruption to day-to-day activities. Our technicians have experience with a variety of commercial buildings and large neighborhood configurations. We know how to conceal wires and build wireless networks so that you'll get a professional clean appearance.
Our security installation and design professionals will ensure that you get the best surveillance equipment. We will ensure that your West Palm Beach security camera installation job will stay on budget and go according to the design.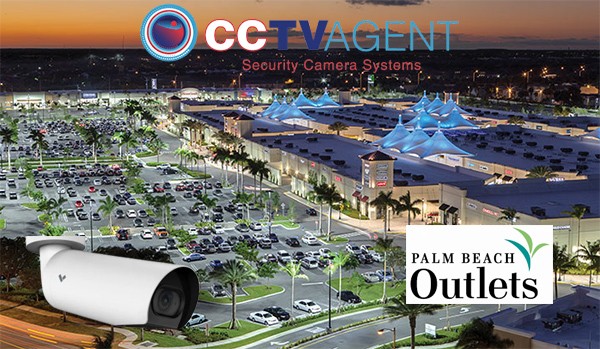 The security camera installation job includes designing the system, obtaining permits, running the cables, mounting the surveillance equipment, configuring the equipment, and networking the devices securely on your network. Our technicians will configure your system to set analytic event triggers and apply artificial intelligence where needed. Each camera is configured to run smoothly and optimize views on your system. CCTV Agent also provides support for your security camera and access control system after the initial installation by offering local support from our central office location in West Palm Beach. You can also call us whenever you need any type of support for security products that have been purchased from CCTV Agent Security Systems.
For a free estimate, call us today. We are a West Palm Beach security camera and installation provider that can help you with any of your surveillance requirements, including security systems, access control, low-voltage cabling, security cameras, and perimeter surveillance.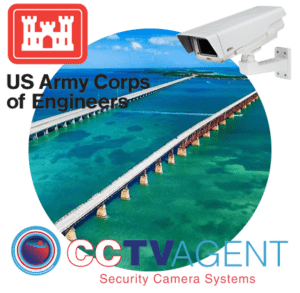 What Some Of Our Security Installation Service Offers
Professional security camera installation & secure recorder location advice

Our wiring can be used to upgrade your system in the future.

Faceplates for hiding the wiring discreetly

Surveillance system design, installation, and directional angling of security cameras

Remote viewing via iPhone, Android phones, PC, laptop, or any type of smart device

Configure access to local computers and smart devices

Setting analytic and AI settings where needed

US-based, local support for the life of the security product
Security Camera Installation in West Palm Beach FL without High-Pressure Sales Techniques.
To request a free estimate on-site, call us at 877-523-2288. Or fill out the form on this page and a representative will get in touch shortly.
Make an appointment for a convenient time with you

Arrive on time at your facility 

Find the best places for your camera coverage and access control needs

Define the best paths for the cabling

Determine analytic and AI event triggers needed 

We will provide you with a written estimate

Design & layout of the full security system

Project management for larger scopes and enterprise needs

Assistance with grant requests for schools and local governments seeking funding

State contracts for purchasing are available for government entities 
CCTV Agent will do it right the first time.  Additionally, as authorized and certified dealers for the top security manufacturers, we are able to obtain the most competitive pricing.  
For an additional layer of security, we also offer Remote Camera Monitoring with prompt response times from licensed security guards with excellent customer service.
For a free estimate, call us today. We are a security and surveillance company based in West Palm Beach that can help you with all your security requirements, including access control, security camera installations, and low-voltage cabling. If you want to learn more about Security Camera Installation in West Palm Beach FL, call CCTV Agent today. 877-523-2288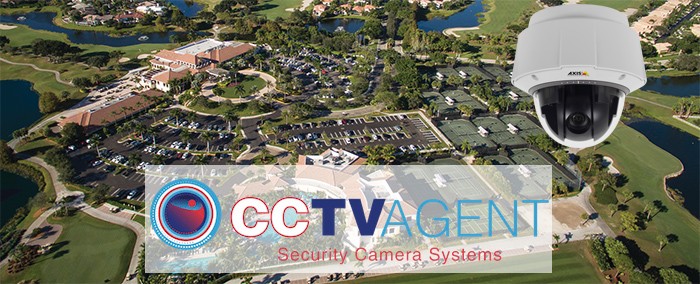 Security Camera Installation West Palm Beach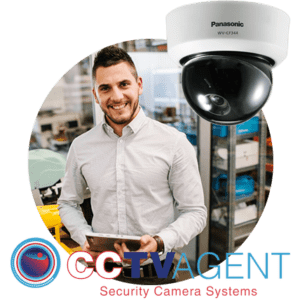 Are you looking for a security camera installation company in West Palm Beach? CCTV Agent is here to help you keep any property protected and surveilled around the clock. A properly designed security camera system is the best way to ensure that you get the highest level of security and protection. There are many options when it comes to security camera systems. Even if you are familiar with how surveillance systems work we can help with our US-based tech support anytime. CCTV Agent can help with any of your West Palm Beach Security Camera Installations. Call us today at 877-523-2288.
Many people call our tech support regularly to ask for help with questions about their security camera systems that have been purchased through CCTV Agent. You don't have to spend time or effort searching for answers that you need or are unfamiliar with. CCTV Agent is an authorized dealer for all of the top manufacturers.  Our expert team can provide you with information about the latest security technology solutions, as well as your everyday needs.  We are about convenience and communicating with our customers in a timely manner.
We are a leading South Florida security camera installation company. We offer a variety of security solutions and systems for communities, government, businesses, and commercial sectors in South Florida. Our reputation is built on the development of unique, specialized surveillance equipment and physical security system solutions, as well as providing top-notch customer service. CCTV and Surveillance Camera Installations are just a few of the many security solutions we offer. We provide simple solutions for complex surveillance requirements.
CCTV Agent offers full-service security integration services throughout South Florida.  This includes access control and perimeter surveillance solutions.  We are experts in security technology products.  We are passionate about providing the highest quality security systems and unparalleled customer service support. This is something that thousands of our customers have come to rely upon.
We install high-definition IP security cameras, and we can also help you with legacy systems using HDCVI Cameras, HDTVI Cameras, and Analog Cameras. Video surveillance cameras are important for both communities and businesses alike. Security cameras will protect your team and investments, and will also guard your assets, reduce theft, prevent criminal activity, and increase safety within any premises.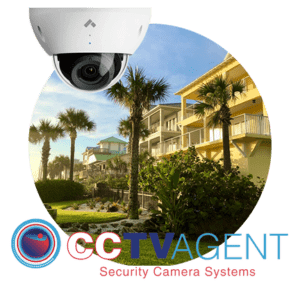 CCTV Agent provides protection for your community or business with a complete security system solution. We offer a variety of security systems that can be tailored to meet your budget, needs, and preferences. Our clients come from all sectors of the economy, including:
Residential Communities: Design, planning, implementation, and maintenance of simple to complex security systems for HOAs, condominiums, and multi-tenant buildings.
We offer both standalone security solutions and complete packages that include access control and visitor management.
Property Management: We provide a complete access control system that includes advanced custom systems, including entry with virtual guard gates and perimeter security.
Hospitals & Healthcare Facilities: We also offer security systems to medical facilities, hospitals,pharmacies and other healthcare facilities.
Educational Facilities: We offer security systems for secondary and primary schools, daycares, and colleges.  These help to protect campuses, main entrances, classroom doors, faculty, and service areas.  We also offer systems with emergency door lockdown options.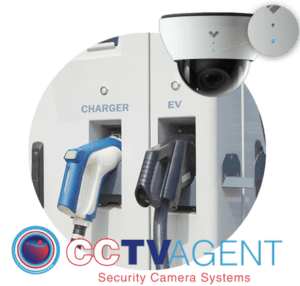 Hotel & Hospitality Facilities: Keep your guests and hotel premises safe with full control elevators, doors, indoor and exterior security cameras.
Construction sites: Construction sites are not easy to secure. To ensure that your project is completed on time and within budget, you need to protect your materials and property. We provide security solutions that will ensure your site is safe.
We are proud to offer customized security solutions to all of our customers. Our experts will visit your location and develop a customized plan to protect your property. We work closely with property managers, business owners, general contractors, architects, and IT professionals as well as interior designers to design the perfect system.
CCTV Agent can help with any of your West Palm Beach Security Camera Installations. Call us today at 877-523-2288.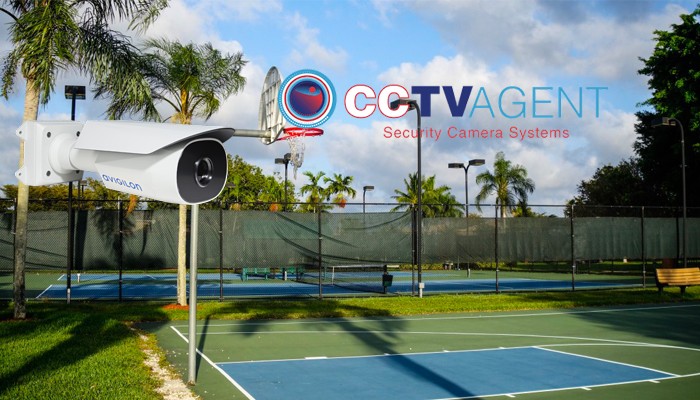 Fill out the form and will get in touch ASAP or call to speak with a security solutions expert!