Equestrian Security Cameras
We Are Equestrians
Equestrian Security Cameras are an essential tool for managing a barn. From monitoring horses to ensuring the safety of your barn, a high-definition security camera system from CCTV Agent can help you achieve peace of mind. Protecting your horses and your barn has never been more important.
A CCTV camera system is one of the most widely used surveillance systems in the market, used by barn owners, schools, government facilities, offices, hotels, airports, hospitals, restaurants, and more to monitor activities and maintain peace and safety.
Why should you get a security camera system for your barn or equestrian facility? Security cameras are an essential tool in managing a barn, and here are the top 5 reasons why:
They assist in monitoring horses 24/7;

They deter theft, vandalism, and mischief;

They assist in monitoring personnel and visitors and holding them accountable;

They provide critical liability protection; and

They help to ensure that deliveries are properly made and that vendors safely perform their tasks.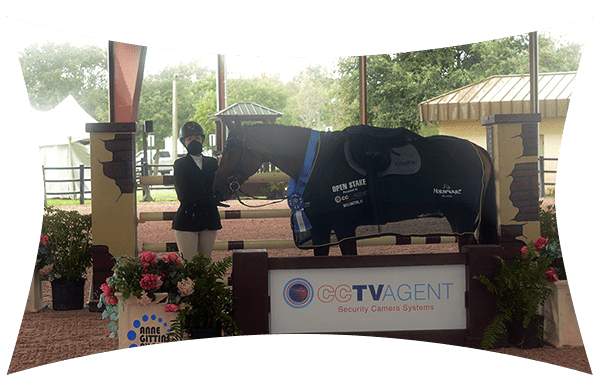 Equestrian Security Cameras for Monitoring Horses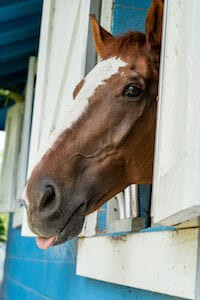 With a high-resolution security camera system, you can view your horses and monitor their actions and behavior, and you can have a 24/7 visual log of their activity.
Whether you are in the boardroom, at a dinner table, or on vacation, you will always be connected to your barn and your horses. Your phone can become a window into your barn.
Some problems are avoidable if we catch them early enough. With a security camera system, you can monitor your horses and barn at all times. Catch early signs of colic or stress in horses and prevent problems before they begin or worsen.
Night checks can become quick and easy at any time. Just pick up your phone, tablet, or computer and check in on your horses and barn.
A security camera system can provide you peace of mind. Anytime. Anywhere.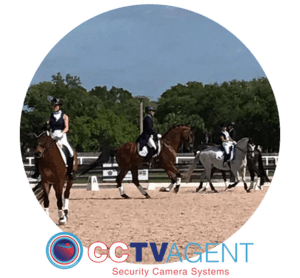 Protect Valuable Equipment
According to the FBI, Annually in the United States an estimated 40,000 horses are stolen, in addition to millions of dollars of equipment and tack.
Valuable equipment is stored in barns. Theft and vandalism are all too common. Security cameras act as the number one deterrent of theft and vandalism in barns. Potential thieves and intruders will see the camera system and will be deterred from targeting your barn.
If an incident does occur, a security camera system can record the unlawful activity and the images can be retrieved and relayed to law enforcement personnel to assist in catching the perpetrator.
Monitoring Personnel and Visitors
As barn and horse owners, it's when we are not around that we have to place the greatest trust in our personnel and visitors to treat our horses with kindness and respect, and to care for them properly. With a security camera system, you can monitor the interactions of personnel and visitors to your barn to ensure they are treating your horses in the right way and that your horses are properly cared for.
Remote monitoring with security cameras allows you to view how others act around your horses when no one is looking. This will allow you to take corrective actions and prevent improper behavior by people around your horses. It will also assist you in training your grooms and personnel to be able to handle your horses properly. Further, the surveillance cameras act as a positive encouragement for personnel and visitors who know that they can be held accountable for their actions.

Liability Protection
Security cameras provide a great tool in liability protection for barn owners, trainers, riders, and others. In this day and age, too many people are quick to threaten to file a lawsuit when an unfortunate event occurs. Horses are unpredictable, and when accidents happen owners, trainers and riders often become the targets of liability threats and lawsuits. Security camera systems help to record and archive the activities and events that happen in your barn and equestrian facility, whether it be in the stalls, tack rooms, aisles, or rings. The footage captured by a security camera system always speaks the truth and can be an invaluable tool in keeping liability threats at bay.
Delivery and Vendors
As everyone with horses knows, horses come with many needs, from feed to farrier, vet to a chiropractor, and training to braiding. All of these require deliveries or vendors to come onto your property. A security camera system can ensure that deliveries are safely made and that your vendors are properly and safely perform their duties.
Why Choose CCTV Agent?
As equestrians, we demand the ultimate environment for our horses and riders. At CCTV Agent, we know that in order to provide security equipment to our community, quality and reliability in the security system are essential. We only sell premium products and provide premium support to our customers. Our security cameras are ultra-high definition and have night vision so that you will always have a window into your barn, day or night. As with any electronic equipment, quality is the key. The quality of your camera system can make the difference between an invaluable tool and an unnecessary expense. Low-cost cameras are not rugged and often come with outdated software and low-quality images.   Our camera systems give you quality images. They are waterproof and highly rated for outdoor use and are durable enough to hold up in the demanding equestrian environment. Our software application is user-friendly and comes with excellent live customer support.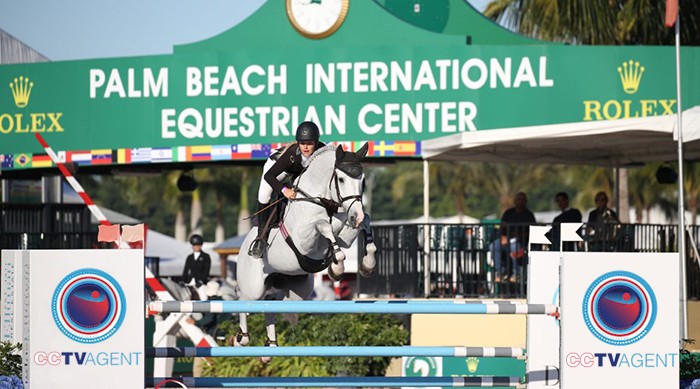 Custom Tailored to your Specific Equestrian Facility or Barn
Your camera system will be installed and configured to meet the exact needs of your barn. Our installers are technically excellent and are trained to understand the needs of our clients. Our team has the knowledge and experience to provide you with the proper camera coverage you need. Our security camera installation personnel have years of experience and can communicate clearly and professionally with you. They will make your installation process flawless. We will take the time to teach you how to use the user-friendly software and will be available if problems arise.
Extended Warranty and Service Agreements
Our team will be with you not just for installation and initial setup, but also for any technical issues, programming issues, or breakdowns that occur over time. We offer extended warranty and service agreements that cover all equipment and labor and provide free upgrades. With a security camera system from CCTV Agent, you will never have to buy equestrian security cameras system again.
There are many different surveillance and security camera systems to choose from in today's world. What the others won't tell you is that lower prices mean lower quality, blurry images that are not discernable, and lower reliability. Choosing an IP-based security camera system from CCTV Agent will give you high resolution and the ability to clearly view the activities in your barn. In addition, at CCTV Agent, we are equestrians and this gives us the knowledge and experience to be able to design an effective and powerful security camera system to protect your barn and equestrian facility. Let us help you protect what matters most.
"I believe that horses are better in many ways at being humans than we are. We are entrusted with the great responsibility of caring for them, yet we owe an un-payable debt to them.  They don't care how we look, what we're wearing or how powerful or rich we are, they judge us in terms of sensitivity, consistency, and patience. They demand standards of behavior and levels of kindness that we, as humans, then strive to maintain. From wild horses to grand prix winners, there is something about them that captures our hearts and spirit.  There is a lot we know about horses, but perhaps the best thing about them is that there is so much we don't know, but that they are willing to teach us."  
Fill out the form and will get in touch ASAP or call to speak with a security solutions expert!