School Security Cameras for all types of learning centers & institutions
At CCTV Agent we understand that as an educational provider it is incumbent on your facility to have the safest environment possible. Ensuring student and faculty safety has become one of the most important issues in today's educational sector. Security concerns for a wide range of learning institutions, from preschools through colleges, are on the rise, and each campus or facility requires its own unique safety solution.
We are Security Camera System Specialists
At CCTV Agent, we're experts in custom designing and installing high-resolution IP-based security camera systems, with hundreds of satisfied customers throughout Florida, and we can custom tailor a security camera system to meet your institution's unique needs.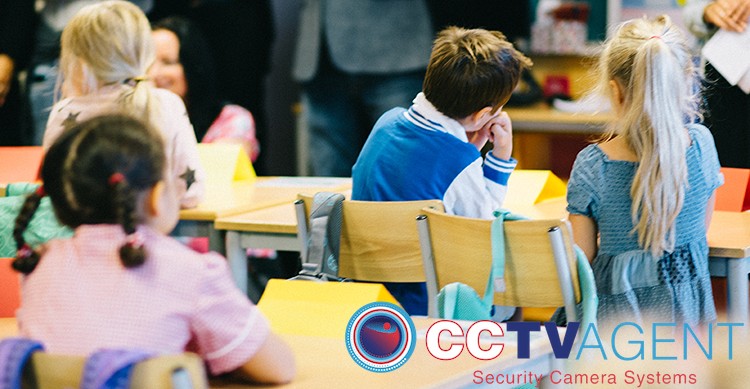 At CCTV Agent, we only sell premium surveillance camera systems and provide premium support to our customers. Our cameras are high resolution and have night vision so that you will always have a window into your operations, day or night. Low-cost cameras are not rugged and often come with outdated software and low-quality images. Our camera systems provide exceptional quality images. They are waterproof and highly rated for outdoor or indoor use and are durable enough to hold up in any demanding environment.
Some of the benefits that a security camera system can provide to an educational institution include:
Monitoring public areas such as hallways, auditoriums, and cafeterias

Monitoring entrance and exit points to prevent unauthorized access

Monitoring classroom activity to ensure the safety of students and faculty

Providing a 24/7 visual log of activity to refer to in the event of an incident

Monitoring of faculty and guest vehicles that are left unattended

Surveillance for school activities and sporting events

Allows for remote monitoring from a smartphone, tablet, or computer

Monitoring multiple buildings or locations at the same time

Deter intruders from gaining access to restricted areas

Deter trespassers from entering school property

Deter students from acting out / misbehaving

Ensures safety of staff, teachers, and school administrators

Increases safety for visitors

Better crowd control at high-traffic events

Provides an effective tool for monitoring daily operations

Prevents theft and vandalism

Reduces liability from frivolous lawsuits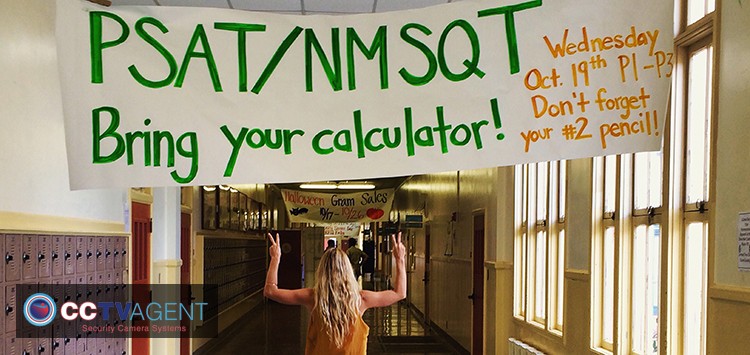 We Know the Importance of Safety and Security
Although many educational institutions have similar needs when it comes to safety and security, CCTV Agent recognizes the importance of creating customized solutions for each of its customers. Additionally, CCTV Agent knows that understanding the complexity of security systems in schools, campuses, academies, and other learning institutions is paramount. The solution that is selected is crucial to ensuring that it has all the capabilities to meet the needs of the user.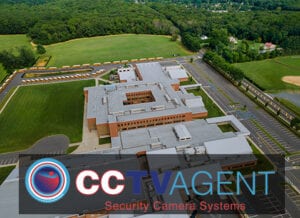 High Resolution, Easy to Use Camera Systems for Schools
Our IP technology, high-resolution security camera systems for schools, campuses, academies, and other learning institutions provide superior quality images which makes it easier to quickly identify who is in your security camera's field of vision. Our systems are also built with the user in mind, and system operation is efficient and straightforward. You can count on CCTV Agent for a security camera system that meets the unique needs of your educational institution.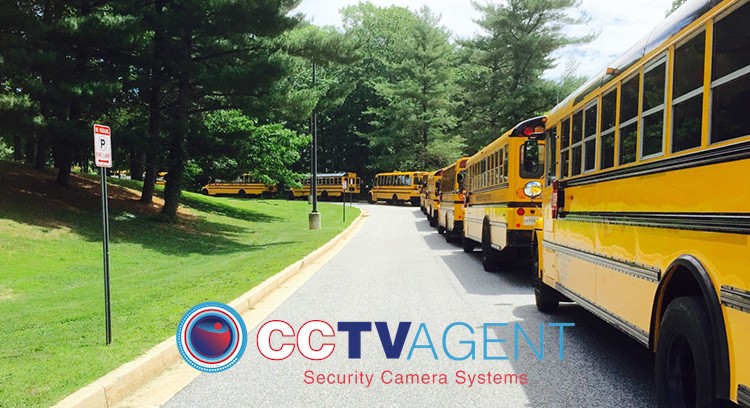 A new bill is currently making its way through the Florida Legislature that would allow school districts to put security cameras inside classrooms and record students and teachers. Private schools already use security cameras but soon public schools might have security cameras in their classrooms. If you have any questions about School Security Camera Installation call CCTV Agent Security Systems today. 877-523-2288 (CCTV)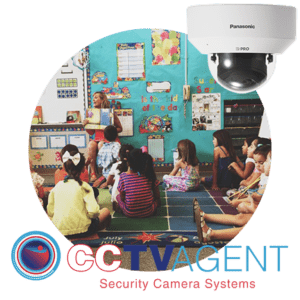 It's a given that school districts are supposed to deliver a secure and safe learning environment for students, staff, teachers, and parents. The most basic security requirements include keeping violence, weapons, and any type of criminal or unpleasant behavior out of school facilities.  With the increase of gun violence and bullying becoming commonplace, you can never take for granted that your school's current surveillance and security systems are up to the task. 
When it comes to safety and security, schools need all the help they can get. Security cameras and video surveillance play an important role in the security posture of a school. In this article, we'll cover the benefits and challenges of security cameras and video surveillance in schools.
Today, why do schools need additional surveillance and security camera measures?
Essentially, school security cameras not only assist any environment with keeping your campus safer but also reduce mischievous behavior. It's a widely known fact that having an integrated surveillance system will help any school deter school violence, bullying, and crime. School surveillance measures are a crucial tool for ensuring safety on school campuses so that the school year will be successful. Currently, statistics from the National Center for Education show that more than eighty percent of public schools in the US already utilize security cameras.
One of the most important benefits of school security cameras is the increased emergency response time and it sends a strong statement that a particular school places high importance on safety. Moreover, some of the key aspects of school security cameras include: 
Allows monitoring of school grounds, entrances, and hallways more efficiently.

Immeasurably assists in the event of an incident in terms of evidence and documentation.

Discourages trespassing and vandalism.

Gives educators a tool to address and monitor ongoing bullying issues.

Helps deter school violence and crime in general.

National school surveillance reports find that security cameras are highly effective
Extensive reporting on school safety technology has determined that security systems permit school personnel and responders to monitor and better understand emergency situations as they occur. This reporting highlighted that private and public schools employ thousands of surveillance cameras making them the 2nd most used security measure in public schools.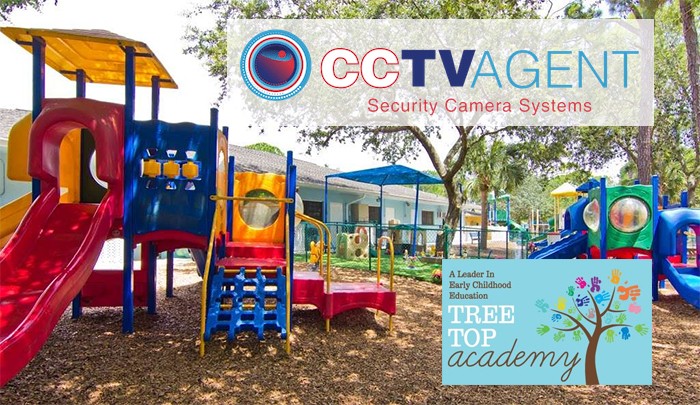 Best practices for school security camera installation.
The report clearly showed that the effectiveness of security cameras in schools was heavily dependent on the way the surveillance systems are installed. Some of the best practices for school security camera feeds recommend that:
Surveillance camera feeds transmit to a monitor with a security guard or designated individual assigned to watch the video feed. When a negative behavior is observed, security personnel can instantly respond to the location of the incident.
Maintain video footage. Stored surveillance footage will assist in identifying perpetrators and verifying testimony.
When you use the smart video analytics capabilities of your security system it will provide your security personnel automatic detection and alerting features. This video feed can be highlighted for further observation by law enforcement and security staff so they can select an appropriate response.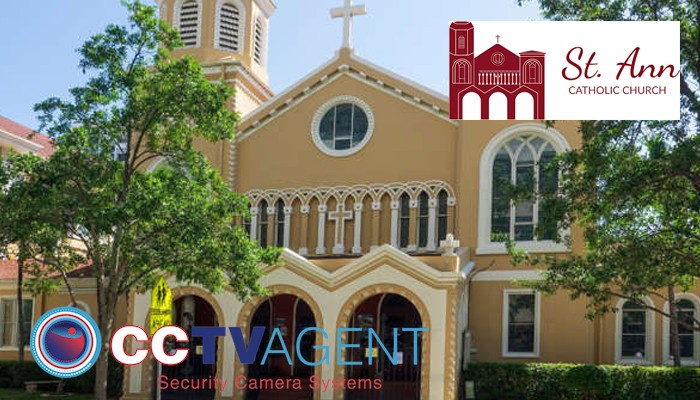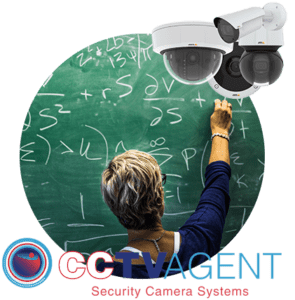 If you have any questions about School Security Camera Installation call CCTV Agent Security Systems today. 877-523-2288 (CCTV)
There are a variety of school security camera systems that are designed for specific educational scenarios. In recent years schools and educational institutions have increasingly turned to surveillance cameras as a great tool to improve and monitor overall student safety. Every school has certain surveillance demands that must be met according to its security needs. Many school districts don't have a common setup for their video surveillance and security cameras. 
Leading School Security Camera Manufacturers
Schools generally rely on reputable security camera installation companies that implement best practices that have established relationships with the leading school security camera manufacturers. Panasonic, Axis, and Verkada Security Cameras have proven solutions when it comes to implementing ideal surveillance designs for educational institutions of all sizes. If you have any questions about school security camera systems, call CCTV Agent today. 877-523-2288 (CCTV)
Prominent Types of School Security Cameras  
In a typical school setting, there are a variety of surveillance cameras to choose from. Educational centers generally employ three main types of surveillance cameras to cover both the interior areas and highly trafficked exterior and perimeter security zones.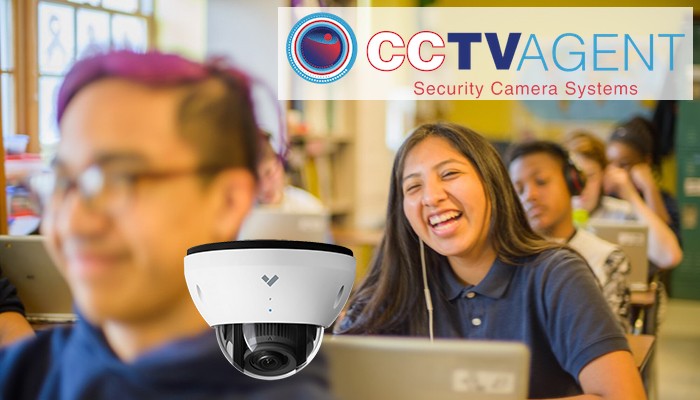 Some of the most efficient and standard school security cameras include: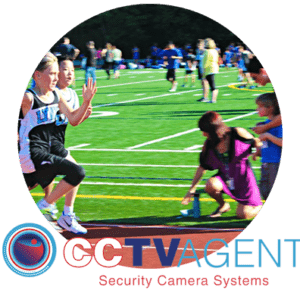 Bullet School Security Cameras
Bullet security cameras are one of the most effective methods for school surveillance. Security cameras can be discreetly mounted on ceilings or walls and directed in specific directions for full coverage of larger areas. Bullet cameras now have the ability to produce high-def, crisp surveillance footage in low-light scenarios. This makes bullet security cameras great for indoor and outdoor settings.
Dome School Security Cameras
Dome security cameras are great in school environments because of their vandal-resistant nature. They use dark coverings for the lens that are round and resistant to hard and glancing blows. The ability of dome security cameras to rotate allows you to record surveillance footage at a wide-angle that permits a maximum viewing area. Dome security cameras also come in a smaller micro version that easily blends into any environment seamlessly. This allows the security cameras to blend into any type of background effortlessly which makes them feel less intrusive.
PTZ School Security Camera with Pan Tilt Zoom Functionality 
PTZ security cameras are recognized for their effective ability to pan, tilt and zoom. The ability to pan tilt and zoom allows these surveillance cameras to acclimate to cover a wide array of settings while delivering high-definition security footage. They can also be zoomed remotely, automatically, or moved directionally, in addition to filming from a wide angle. They may also be configured to track movement, which is useful for onsite security personnel and law enforcement. This makes PTZ security cameras the ideal solution for school settings.
School security camera systems have evolved to provide accessibility and greater coverage for not only the school district but individual schools. That's why it's critical that schools and those attending, working, or visiting a campus know their school security systems are up-to-date. If you have any questions about school security camera systems, call CCTV Agent today. 877-523-2288 (CCTV)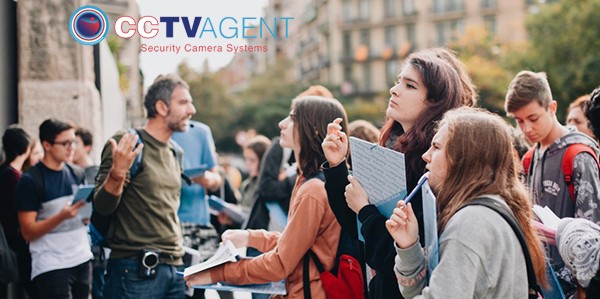 Federal School Security Camera System Guidelines Required By States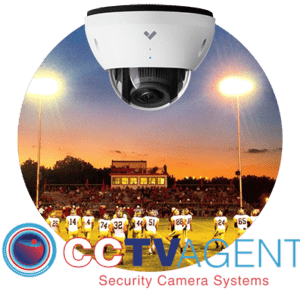 Keeping up with all of the procedures, guidelines, and laws that pertain to school safety is challenging. Thankfully, CCTV Agent Security Systems can help you navigate the ECS (Education Commission of the States) which sums up the regulations and laws on K thru 12 school safety for all 50 states and the District of Columbia. In this article, we'll cover the three crucial areas that need to be addressed.  If you have any questions about any School Security Camera System call CCTV Agent today. 877-523-2288 (CCTV)
School districts are required to have a school safety plan that mandates the involvement of law enforcement. Local law enforcement will work with school facilities to perform security and safety audits. Security drills include emergency response training, lockdown, evacuation, and active shooter. It has been widely proven that there are many benefits to having security cameras installed in public areas throughout school grounds. 
There are many issues that a school should consider when having security cameras in the classrooms. A new bill is currently making its way through the Florida Legislature that would allow school districts to put security cameras inside classrooms and record students and teachers. Private schools already use security cameras but soon public schools might have security cameras in their classrooms. There are many challenges and advantages to having security cameras installed in a classroom.
Advocates of surveillance cameras in classrooms site behavior management and safety issues as the main reasons to have security cameras in the classrooms. Adversaries claim that surveillance cameras may create a feeling of alienation for some students and can incite a harmful view of the school environment. Either way security cameras in the classroom benefits far outweigh any negative when it comes to protecting students and staff.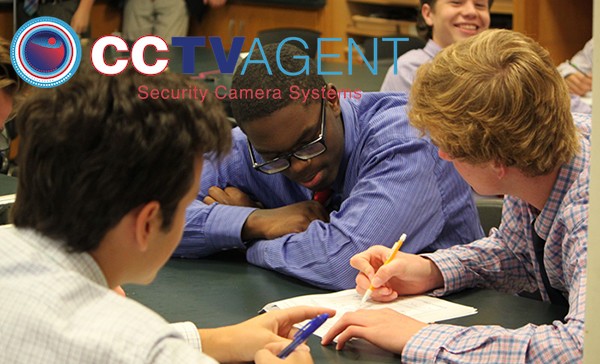 3 Core Benefits of Security Camera Installation in Classrooms
When you have security cameras in classrooms it extends the benefits of video surveillance to the places where staff and students spend the most time.
Safety in the classroom
Security and safety are paramount at every school campus. Surveillance cameras in classrooms allow teachers and staff to easily monitor unsafe activities in a classroom and assist in the event that a member of staff or a student presents a present emergency to those around them. Surveillance cameras also strengthen any educational environment's safety program. When school security cameras are properly installed it allows them to be more proactive when addressing safety concerns in a timely manner. 
Supports a learning and professional environment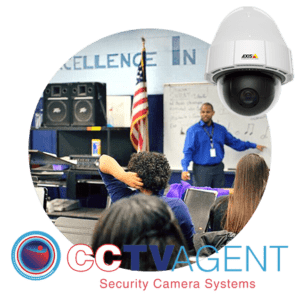 When you have the physical presence of a surveillance camera it serves as a reminder for teachers and students about the usefulness of professional behavior. While surveillance cameras are mostly used to deter and detect undesired behavior, classroom cameras can also be used to hold teachers and students accountable for their conduct. Bullying and harassment can have severe consequences for a child's academic development and overall health, while false accusations can threaten a student or teacher's reputation and career. Surveillance cameras used in public areas and schools deliver objective reality when any type of allegation of harassment arises. If an incident happens, security footage can offer detailed and accurate information that allows you to respond accordingly.
Improve emergency response and readiness
The first line of defense for protecting schools is video surveillance combined with remote cameras monitoring by licensed security personnel. Proactive security solutions allow schools to be more proactive when it comes to campus safety. Detection and knowing when suspicious behavior occurs in real-time allows for an immediate response from onsite security personnel and law enforcement. In addition,a perimeter security system also alerts security and law enforcement personnel of breaches in the perimeter of a school campus and provides an additional layer of protection.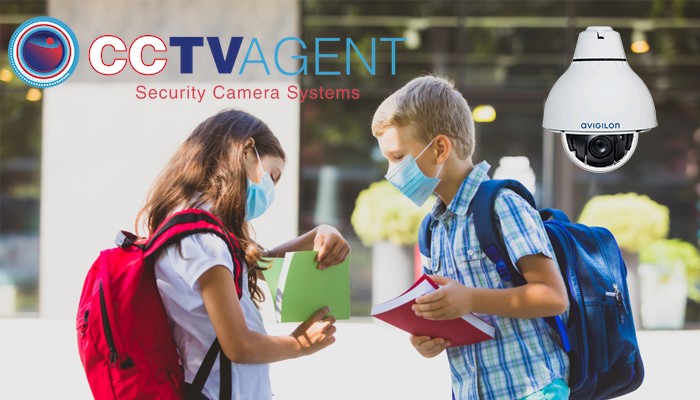 If you have any questions about the latest Security Camera Systems call CCTV Agent today. 877-523-2288 (CCTV)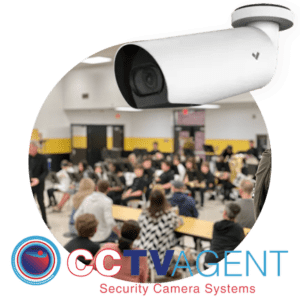 Today, around eighty percent of public schools now employ some type of school security camera to reduce violence and misconduct on campus. Surveillance cameras in school environments have proven to be highly effective in recent evaluations and studies related to safety. Schools are learning how to adapt to the current day challenges that many learning institutions face. If you have any questions about School CCTV Cameras, call CCTV Agent today. 877-523-2288 (CCTV)
Security cameras in classrooms are being considered according to new law working its way through the Florida legislature. Extensive studies on surveillance cameras in the classrooms have shown that parents, teachers, staff, and students feel much safer due to the increased incidents on school campuses in the last few decades. 
The Impacts on School Security Cameras in a Learning Environments
The use of surveillance cameras in the school environment might be considered an infringement of privacy by those who are opposed to security surveillance in learning institutions. However, video monitoring in schools is legal in public and private institutions and is becoming more widespread in classrooms. Certain situations where privacy is a concern, such as locker rooms, restrooms, and teachers' lounges are off-limits. There are other security alternatives like vaping sensors, smoke sensors, and motion detection that allow anonymity while still protecting areas that are off-limits from security cameras.
Surveillance Cameras Financial Impact Versus Safety
The cost of school CCTV cameras is a minimal challenge when compared to student safety. A great example from 2019, the Lake County School Board in Florida purchased over 1500 new security cameras for their middle and high schools. The school security camera installation and the equipment were set to cost no more than six hundred thousand dollars. This was a key selling point for voters and the school district as the newer security cameras will provide the highest image quality in a live feed, which is extremely helpful to onsite security and law enforcement in case of any type of incident.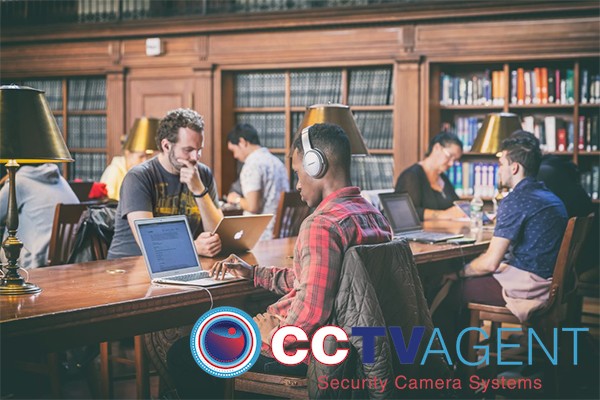 The full amount of the school's security system depends on the quality and number of surveillance cameras that are needed to fulfill any campus's needs.
School Security Cameras for Pre-Schools, Elementary Schools, Middle Schools, High Schools, and Colleges.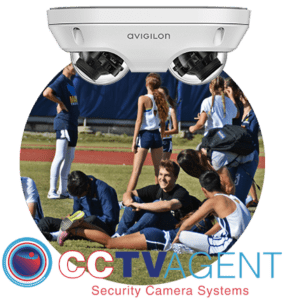 Even the most vigilant physical security measures for schools are not enough to deter threatening activity when compared to video surveillance that holds those accountable for their actions. Long gone are the times when you could easily trust that your schools were safe because they performed well academically or were located in a lower crime area. School CCTV cameras encourage staff and students to be on their best behavior and have proven to deter bullying-type activities.
Once security cameras have been installed in schools, studies have shown that there is a seventy percent reduction in bullying and negative activities. The use of surveillance cameras makes sure that the school grounds are properly and continuously monitored.
School CCTV cameras in learning institutions have become increasingly more popular for overall school safety. Leading security consultants and law enforcement professionals have determined that the deployment of surveillance cameras and the use of CCTV technology makes any school more secure and safe.
If you have any questions about School CCTV Cameras, call CCTV Agent today. 877-523-2288 (CCTV)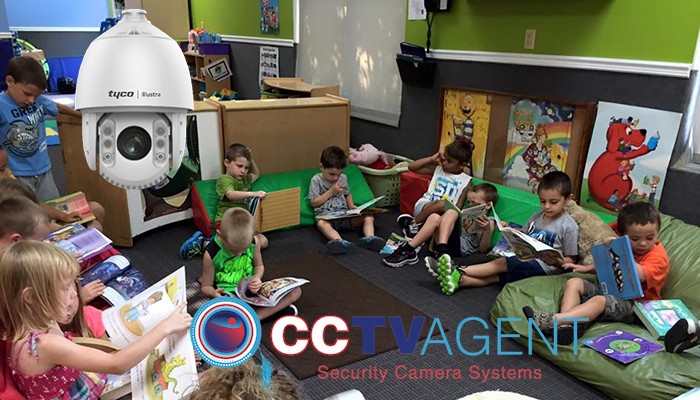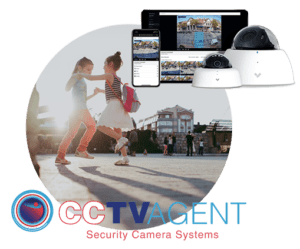 Verkada Security Cameras for Schools | A fully integrated Verkada Security Solution by CCTV Agent dramatically improves school safety. Verkada Surveillance Solutions integrates hardware and software with a cloud-based platform that allows for secure remote monitoring and quicker emergency response. Verkada is used by school districts to improve school safety, simplify security management, and protect student privacy.
CCTV Agent Security Camera Systems is proud that we are an Authorized Reseller for Verkada's cloud-based security solutions. We make video security flexible, scalable, and infinitely smart together. Verkada Cloud Security is a choice for corporations and businesses of all sizes. It allows them to increase surveillance and awareness in any location. For more information about Verkada Security Cameras for Schools, contact CCTV Agent Security Camera Systems at 877-523-2288.
School grounds are better protected with additional security. An all-powerful, edge-based analytics platform that is designed to speed up surveillance investigations in any educational environment, including Pre-K, Elementary School and Middle School, High School, and College.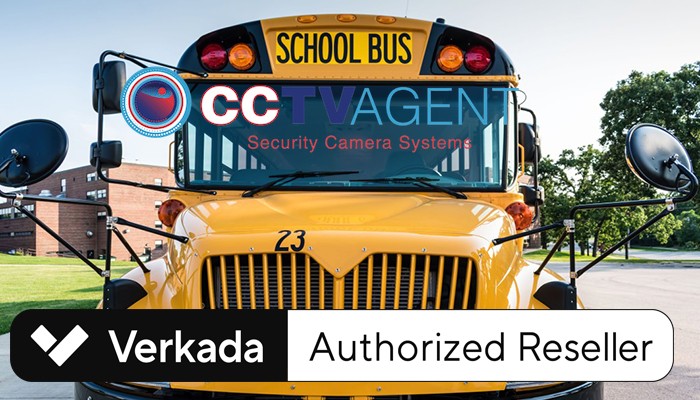 Verkada Video Security
Rated and tested for durability and ability to be used in high traffic environments

Protect schools and campuses with proactive alerts to prevent repeat offenders or unusual actions.

Video monitoring centrally across a school district or college campus
Verkada Access Control
Based on school hours and bell schedules, scheduling for doors and entrances to unlock and lock.

Designate specific staff members with tiered access at the various exit and entrance points.

Video evidence is used to verify that door-based activity has been verified.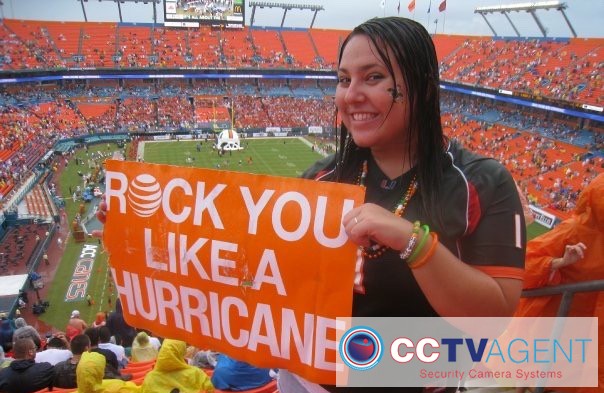 Verkada Sensors
Protect the safety and well-being of staff and students using IT equipment.

Receive immediate notifications about any unusual changes occurring in a specific environment.

Detection and treatment of vaping, smoking and fights in private areas, locker rooms, or bathrooms.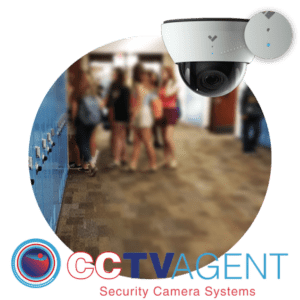 Verkada Alarms
Security professionals provide 24/7 monitoring to ensure prompt detection and response to burglaries.

Any Verkada device is capable of being used as an alarm sensor on its own.

A smart-learning, cloud-managed platform software allows you to customize alarm settings.
CCTV Agent Security Camera Systems can be reached at 877-523-2288 if you have questions about Verkada Security Cameras for a School.
Fill out the form and will get in touch ASAP or call to speak with a school security cameras expert!