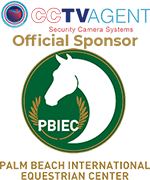 Jennifer Hannan Claims Two Top Placings in the $15,000 International Hunter Derby at WEF – Sponsor CCTV Agent specializes in Horse Riding Arena Cameras.
Wellington, Fla. – Jan. 31, 2020 – During Friday's competition at the Winter Equestrian Festival (WEF), it was the hunters that took center stage in the International Arena for the $15,000 USHJA International Hunter Derby sponsored by CCTV Agent. There were 61 horse and rider combinations that performed in hunt and go style over the 14 fence course and it was Jennifer Hannan aboard Mindful who earned the blue ribbon with a total score of 360.5 points. Samantha Schaefer and Trademark were awarded a score of 351 points for a second place finish, while Hannan also took home the third place honors with Olympic Fire.
The course was performed in the unique hunt and go style by the competitors. The rider started the course with a classic round and without stopping after the 8th fence, they continued into their handy round over fences 9 through fence 14. Each half was to be scored individually by two panels of judges and at the end, scores were combined for a total out of 400. In each half, there were two high option fences for riders to choose from to obtain extra points. While many horses produced beautiful rounds, it was Hannan and Mindful that were able to capture the eyes of both panel of judges and earned the top score.
Hannan had multiple rides in the International Derby. In addition to riding Mindful, owned by Kensel LLC., she piloted Gotcha and Best Regards, both owned by Patricia Fulchino, as well as her own mount Olympic Fire. Gotcha finished with a score of 255.5, leaving him out of a top twelve , but on Best Regards, she scored a total of 345 points for a seventh place finish Her mount Olympic Fire performed a beautiful round which earned the pair a score of 350.15 points that secured them the third place ribbon. Hannan is excited about the future with her talented group of top hunter mounts, who all showcased their skill brilliantly over Friday's international derby course.
Schaefer was able to secure the second place prize aboard Trademark, a 9-year-old Hanoverian gelding owned by Take 3 LLC. The pair impressed the two panels of judges for a score of 351 points total. Schaefer has been riding Trademark since 2017. Schaefer has brought Trademark up from the Baby Greens all the way to the 3'6" Green Hunters that they are currently competing in on a regular basis.
Saturday's Hunter competition will continue back in the E.R Miche Grand Hunter Arena at 8:00a.m. beginning with the 3'6" Amateur Owner Hunter division.
FROM THE WINNERS CIRCLE
Jennifer Hannan – $15,000 International Hunter Derby winner
On her horses:
"Mindful is 16 years old, and I've been riding him for three years. He is owned by Kensel LLC. He's a winner. He's a little quirky, but he goes in every time to win. My own personal horse, Olympic Fire, was third, and a stallion that I ride for another owner was seventh. They were all excellent."
On the course:
"I haven't shown him in ten months; this is our first week back and this was my second class on him. I felt we loosened up as the course went on, and once we were past the first high option I was quite happy. I like [the hunt-and-go style]; it's fun, it's exciting. It's a little long, but it gives you nice places to show off. I love my horses and it's really nice that they're done after one round."
On her plans for the rest of WEF:
"Mindful and Olympic Fire will just do Week 6 and the last two derbys. They have a tailored schedule that we have laid out for them."
RESULTS
Place / Horse / Rider / Owner / Total Score
1 / Mindful / Jennifer Hannan / Kensel LLC / 360.5
2 / Trademark / Samantha Schaefer / Take 3 LLC / 351
3 / Olympic Fire / Jennifer Hannan / Jennifer Hannan / 350.15
4 / Carento / Elizabeth Towell Boyd / Sherri Crawford / 349.6
5 / Commander / Hannah Brown / Greta Kroeger / 346.55
6 / Avatar Z / Victoria Colvin / William Lyles / 346.5
7 / Best Regards / Jennifer Hannan / Patricia Fulchino / 345
8 / Believe / Hannah Isop / Victoria Hart / 345
9 / Clemens / Elizabeth Towell Boyd / Finally Farm, INC and Westerly Farm / 344.15
10 / Ocean Road / Keri Kampson / Keri Kampson and Lexy Reed / 341.8
11 / Mercy Me / Jimmy Torano / Derek Petersen and Donald Stewart / 341.4
12 / Poker Face / Jennifer Bliss / Harris Hill Farm, LLC. / 340.75
Call 877-523-2288 if you want to find out more about getting Horse Riding Arena Cameras.
Horse Riding Arena Cameras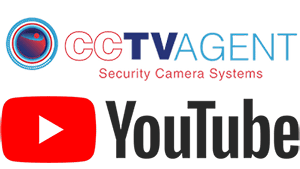 Related Post