Pablo Barrios Captures The $25,000 CCTV Agent Grand Prix Aboard Elana 22 During ESP Fall III
Wellington, FL – October 29, 2019 – ESP Fall III competition was hosted this weekend at Equestrian Village with exciting National A and Jumper 3* action. The first $25,000 National Grand Prix of the Fall series saw an impressive turnout in both exhibitors and spectators on Sunday afternoon. Pablo Barrios of Wellington, FL and his Elana 22 ultimately captured the blue ribbon in the $25,000 CCTV Agent Grand Prix after completing the jump-off in just 36.674 seconds. Alberto Michan of Wellington, FL piloted Loribri, owned by Marie Antonette Leviste, to a second-place finish after a 37.242-second jump-off. Very close behind, with a 37.286-second jump-off, was Theo Genn of Lebanon, OH and Eduardo Leon's Firewall to claim third. Other notable finishes included Taylor St Jacques of Glen Allen, VA and her entry, Upsilon De La Liniere with a 39.066-second jump-off and Maria Brugal of Wellington, FL with her mount, Aragorn Van Schuttershof putting in a 39.311-second jump-off to take home fourth and fifth place respectively. Long Range Wireless Barn Cameras
A total of 19 trips were seen in the first round of the Grand Prix, with 12 returning for the jump-off, hosted in the VanKampen covered arena due to rain. Course designer Hector Loyola built the track on Sunday as well as the qualifying $10,000 CCTV Agent 1.40m Open Stake that took place on Friday afternoon on the Derby Field. Luis Larrazabal of Wellington, FL and Esperanza Mia, owned by Carlos Enrique Morstadt, bested the field of 21 competitors with a jump-off lasting only 39.462 seconds, while Santiago Lambre of Wellington, FL rode Doloris to second place in 41.177 seconds. Kim Farlinger of Wellington, FL and Keren Halperin-Guy's Feestje B. crossed through the timers at 41.545 seconds to claim third place.
"It was a bit of an adjustment today to jump in the covered arena since we were on the grass on Friday, but honestly, I think my mare jumped a little better indoors than she did outdoors so it worked in our favor," said Barrios after his win on Sunday. When asked about the jump-off and how he prepares, Barrios stated that he prefers Sunday's format (2a) versus the 2b format that was used during the Open Stake: "Specifically, with a horse like this that is very hot, when it's the back-to-back format, I don't have time to make her calm down and reset after the first round, so [today's format] worked in my favor too." Barrios will return with Elana 22 next week to compete in the $25,000 National Grand Prix set to take place on the Derby Field.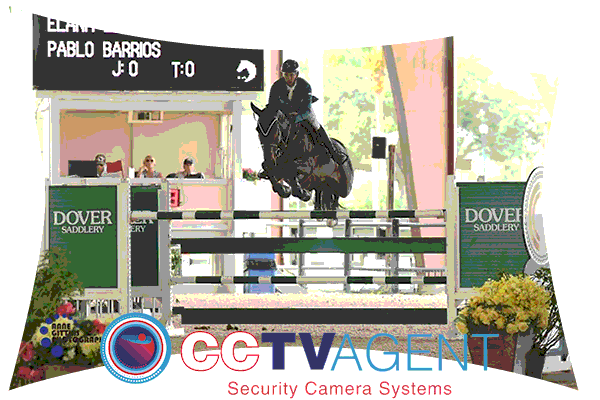 Jumper Highlights
Amy Foster of Ft. Lauderdale, FL aboard Persimmon, owned by LeeAnn Ablin, took home the blue ribbon in Sunday's Semican 1.20m Jumper class after a 55.126-second round placed them at the top of the leaderboard. Juan Andres Larrazabal of Wellington, FL and Tenorio LS La Silla, owned by San Francisco Stables, LLC, finished in second with a 66.242-second timed course, while Diego Vivero of Wellington, FL rode Perla Guerra's Doris Dee, to a third-place finish in 66.313 seconds.
The $1,500 M&S Child/Adult Jumper Classic, presented by Score At The Top saw Marcus Barros of Lake Mary, FL take the win aboard SHM Cavaro, owned by James Gentlemen, after a 32.42-second jump-off. Claiming the red ribbon was Sydney Kahle of Jupiter, FL and Aruba ISF, owned by Peter Lloyd, for their 74.265-second performance. Sophie Sacagiu of Winter Garden, FL and her entry, Camelot rounded out the top three, crossing through the timers in 79.807 seconds.
Valencia, owned by Danielle Gore and ridden by Lara Potechi Grigoletto of Brazil, raced through the timers in 64.305 seconds, clinching the victory in the Wellington Agricultural Services 1.10m Jumper class on Sunday morning. Paige Myers of Plantation, FL and her entry, Klyde's Getaway claimed second place with four faults and a 60.784-second round. Emmanuelle Greenberg of Boca Raton, FL took home the yellow ribbon aboard Pumpkin's Patch Farm, LLC's Curacao after completing the jump-off in 77.374 seconds and adding nine faults to their score.
This weekend's $2,500 Equiline Low Junior/Amateur Owner Jumper Classic named Marie Botved Studd of Wellington, FL champion after her mount, Holsteins Eastwood completed the jump-off in 30.914 seconds. Sophia Studd of Wellington, FL took home second place aboard Hera-V upon finishing the second round in 31.183 seconds. Putting in a 31.614-second jump-off with four faults, was Ana Sofia Rodriguez of Wellington, FL riding Juan Andres Rodriguez Silva's VDL Empire to take the third position.
Maria Brugal of Wellington, FL came out on top in the $2,500 Equiline Medium Junior/Amateur Owner Jumper Classic aboard her mount, Crack the Shadows after they put in a quick 29.467-second round. Owner/rider Heather Hooker of Wellington, FL and Quester De Virton followed with a 30.468-second jump-off to claim second, while Luiza Leivas Da Costa of Boca Raton, FL and Luziada Jmen, owned by Bonnie Chane Farm, LLC, finished third after 31.714 seconds in the ring.
Andrea Hassey of Wellington, FL rode her Allegria Du Val Henry to victory in the $1,950 Equiline High Junior/Amateur Owner Jumper Classic after a 33.511-second jump-off. Taylor St. Jacques of Glen Allen, VA and Qantar Des Etisses took home second place with 31.683 seconds and four faults on the clock. Rodrigo Cunha of Miami, FL rode his entry, Carpet through the timers in 82.292 seconds to claim third.
The $1,500 Low Child/Adult Jumper Classic presented by French Horse Exports was bested by Abigail Princz of Weston, FL and her entry, Florentina HF once they competed the jump-off in only 27.124 seconds. McKenna Schmell of Wellington, FL piloted her Lordess of the Rings around the course in 31.31 seconds to take second place, while owner/rider Leslie Davies of Hobe Sound, FL and Chakira finished with 44.722 seconds on the clock and four faults to take home the yellow ribbon.
Hunter Highlights
Savonna Adell of Bloomfield Hills, MI maintained last weekend's winning streak by claiming the blue ribbon in this Sunday's $500 Medium/Large Pony Hunter Classic, once again aboard Spellbound, owned by Ponies & Palms LLC, with a final score of 175. Adell also claimed third place with her mount, Loves Me More after receiving a total score of 165. The red ribbon was awarded to Deja Blue and Coral Gables, FL's Lily Epstein who obtaining a final score of 167.
The $500 Small Pony Hunter Classic was championed by Lauren Gee of Valdosta, GA riding Tina Turner, owned by Team Weston, LLC, after receiving a total score of 171. Claiming second place with a combined score of 164 was Lauren Studstill of Lakeland, GA and Augusta Iwasaki's Bit of Laughter. Rounding out the top three was Addison Buetel of Wellington, FL aboard Boca's Blue Nile, owned by Ponies & Palms LLC, who captured a 157-final score. Long Range Wireless Barn Cameras
The Vita Flex Amateur Owner/Junior Hunter 3'6″ & 3'3″ division named Ashley Briggs of Loxahatchee, FL and her Harbor Walk champion, while reserve went to Annie Soper of West Palm Beach, FL aboard Cara Cheska's Candescence.
Capiteel L Z was piloted to the top of the podium by owner Isabel Beltran of Jupiter, FL in the Pure Wellness Children's & Adult Amateur Hunter division, while Elissa Davis of Wellington, FL and her mount Eric claimed reserve champion.
The Wanderers Club Children's Pony Hunter division saw Raffaella Agnelli of Coral Gables, FL capture champion honors with her Hershey's Kisses, while Lauren Studstill of Lakeland, GA and Mr. Toffee, owned by Eva Alcorn, took home the reserve ribbon.
Hayley Iannotti of Boca Raton, FL aboard Carriage Hill Farm's Czar Du Mesnil clinched the champion title in the Triple Crown Nutrition Green Hunter 3' & 3'3" division, while Wellington, FL native Keri Kampsen and her entry, Ocean Road took reserve.
Long Range Wireless Barn Cameras
For more info on Long Range Wireless Barn Cameras visit Equestrian Security Cameras
Related Post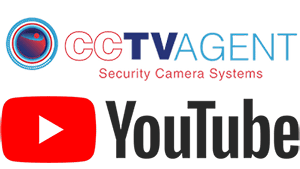 Long Range Wireless Barn Cameras