CCTV AGENT PROVIDES TOP-OF-THE-LINE  SECURITY CAMERA SERVICES IN WELLINGTON
Tatiana Yaques first began riding horses as a young girl growing up in Miami. In high school, her trainer moved to Wellington. Yaques began commuting from Miami to Wellington to continue her equestrian training and fell in love with the community.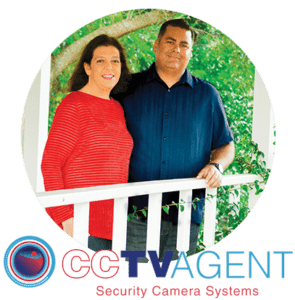 It was the early 1990s, and Wellington looked vastly different than today. Yet the village has always been beautiful and welcoming, and it stayed in her heart. Even after Yaques graduated from law school and began practicing law in Miami, both she and her husband knew they wanted to return to Wellington.
The opportunity arose when James Yaques, Tatiana's husband, was presented with a job offer from Palm Beach Central High School in Wellington, and they both knew it was kismet. He accepted the position as band director, she transitioned to a position at a law firm in West Palm Beach and they moved to Wellington.
That was 14 years ago, and the Yaques family plans on remaining in Wellington for the rest of their lives. Their two daughters were born at Wellington Regional Medical Center and both attended Equestrian Trails Elementary School.
As an attorney, Yaques represented many Wellington businesses and residents. Her practice focused on commercial litigation and land use law. "I had the opportunity to represent and become familiar with businesses in many different industries, weighing and weaving in business interests with whatever legal issues a client was facing," she explained.
As an advocate, it was also her job to become an expert in her clients' industries. For these reasons, Yaques knew that her law practice gave her great insight and experience into the business world.
While Yaques enjoyed the practice of law, there comes a time in everyone's lives where they examine where they have been, where they currently are and where they want to be in the future. Her goals were to have more time with her family and to own her own business.
In searching for a business opportunity that would best match her skill set, Yaques discovered CCTV Agent, the largest security camera company in Palm Beach County. It was a strong and well-established company, with a loyal customer base, a long history of success, and a great reputation for quality and service. After reviewing the company's history, she made the decision to purchase CCTV Agent, becoming its CEO.
"CCTV Agent is not your typical security camera business," Yaques said. "In many ways, it parallels the way that people view Wellington. Wellington is large, but it retains its small-town feeling. Wellington offers exceptional facilities and has high-caliber people behind them. So does CCTV Agent."
CCTV Agent is a large-scale security camera business with a small business feel. When clients call or e-mail them, they are always answered with live and local support. As CEO, Yaques is always available to any of her customers. If a client needs a service call, they will typically see a CCTV Agent tech on site, who can resolve their problem quickly, instead of having to wait weeks for someone from a different county to find time to come help them with a problem. "CCTV Agent offers only top-of-the-line products, because we believe in offering clients quality for their money," Yaques said, adding that the company warrantees all of its products.
CCTV Agent specializes in commercial installations, having installed and serviced security camera systems in shopping malls, schools, homeowners' associations and condominiums, retail establishments and government facilities. In fact, CCTV Agent installed all the security cameras used by the Village of Wellington in its facilities, including the Wellington Community Center, the Wellington Municipal Complex, the Wellington Amphitheater, the Wellington Tennis Center, the Marjorie Stoneman Douglas Environmental Preserve and other locations.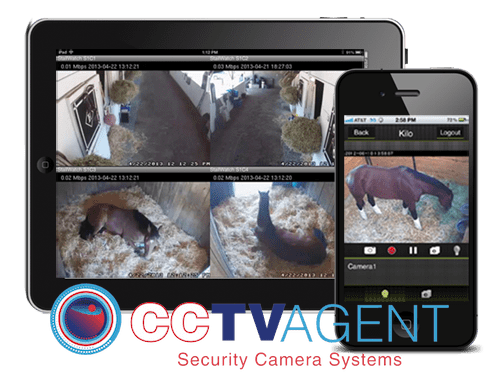 As a lifelong equestrian, Yaques has owned horses for many years. She has been very involved in the equestrian industry in Wellington as an attorney and is quite familiar with the needs of the industry. The family and their horses live on a farm in the Little Ranches neighborhood. Their oldest daughter rides and competes in the pony hunters at the Winter Equestrian Festival and other shows.
As an equestrian, Yaques appreciates the deep connection between horses and their humans. "Our horses become our partners, and it is our responsibility to protect and care for them," she said, adding that she believes Wellington's equestrian community is in need of a strong and dependable company that it can turn to for security systems.
CCTV Agent can fill that need because the company's experience and expertise in providing security camera systems is second to none, Yaques said, noting that her experience in the equestrian industry, combined with the company's experience in the commercial arena, make it the ideal match for the Wellington equestrian community's security camera system needs.
In addition, Yaques also knows how important the sense of security is for everyone living in Wellington.
"The Village of Wellington is consistently ranked as one of the best places to live in the United States. Some of the reasons so many people choose to make Wellington their home are because of the beauty of its neighborhoods and the great sense of community that exists here," she said. "Another reason is the sense of security that they feel in this serene, but busy village."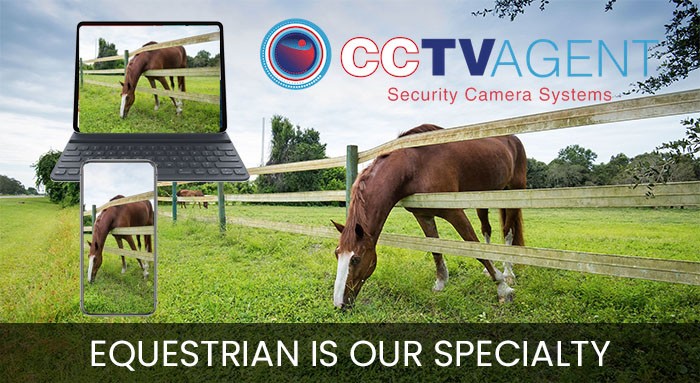 The word "security" has many meanings, but CCTV Agent knows that the feeling of security is the single most important thing that people can feel in their homes. Security is an important issue for many of the neighborhoods in Wellington. Many people make the choice to buy a home in an HOA or condominium community in Wellington based on their desire to live in an area that has additional security and that can provide a greater peace of mind because security concerns are addressed on a community-wide basis, Yaques added.
CCTV Agent has partnered with numerous HOAs and condominiums in Wellington to install security camera systems that help add to the security of these communities. With Yaques at the helm, CCTV Agent intends to continue providing high quality security camera systems and unparalleled customer service to those in Wellington and beyond.
Call today if you have any questions about a horse stable camera? Horse Stable Camera
Horse Stable Camera
Related Post
HOA Security Cameras
Equestrian Security Cameras