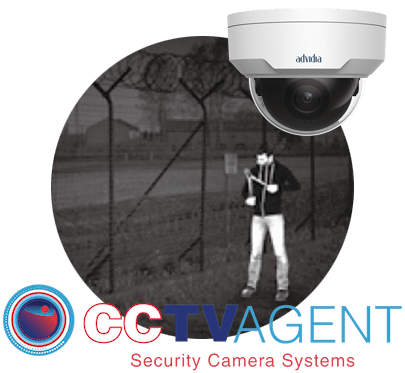 Professional Security Camera Consultants
CCTV Agent offers an array of security solutions to serve the staggering number of industries that make their home in Jupiter Fl. Whether you need to install security cameras at your retail headquarters or at the site of your down-home neighborhood seafood restaurant, we've got you covered!
Security Cameras for Business
At CCTV Agent, we feature high-quality IP security camera systems from the best manufacturers in the business.
View a Live Feed from your Smart Phone
One of the most convenient benefits of IP surveillance is that you can view your live camera feed from your smartphone or tablet device, giving you the freedom and peace of mind to go anywhere without losing sight of your business.
You can learn more about mobile surveillance by contacting one of our IP video experts right now. Our commercial-grade IP security camera systems are weather-resistant and UL certified, and can go toe-to-toe with the weather challenges faced by Jupiter Fl and South Florida.
Weather-Proof Camera Systems
All of our outdoor weatherproof cameras are capable of withstanding rain, fog, and humidity, as well as our extreme heat.
Some of the security camera systems we install are:
Uniview camera dealer

Indoor Camera Systems

Outdoor Camera Systems

Security Cameras for Apartment Buildings

Security Cameras for Warehouses

Security Cameras for Retail Shops

Camera Systems for Government Applications

Wireless Camera Systems

IP Camera Networks

CCTV Cameras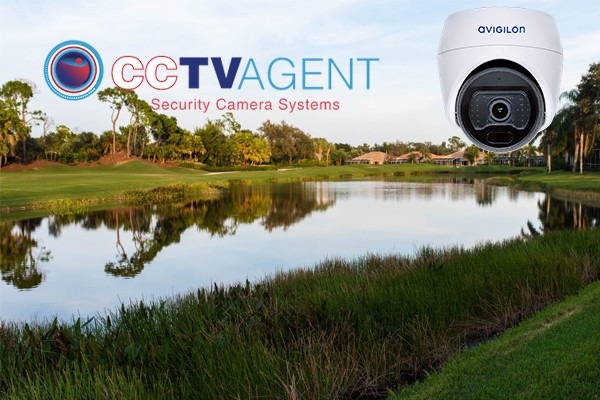 Residential and Commercial Camera System Installation
We at CCTV Agent are experts in designing residential security camera systems for HOA's, condominiums, and other large communities. We have expert sales engineers who can customize the perfect camera system for your HOA, condominium, large multi-family property, or apartment building.
From wide-view dome cameras to long-range bullet cameras, we'll install the best cameras to protect your property and give you video recordings that is a useful tool.   Our security camera systems offer high-definition night-vision cameras to provide you with clear images both day and night.
Custom Security Camera Monitoring for Car Dealerships
A security camera system is an essential tool for car dealerships. We can set up pan-tilt-zoom cameras in your car lots and various fixed cameras throughout the showroom and service areas to monitor all key aspects of car dealerships. If you have multiple locations, CCTV Agent can configure your system so that you can monitor all of your operations from one location.
Monitor Warehouse Security Cameras from Anywhere
Ideally, you want to be present in your business operations at all times. While that is not physically possible, having a well-designed security camera system in your warehouse operations can provide you with the 24-hour monitoring and oversight that you seek. In addition to 24-hour monitoring, you will be able to use your video for safety and productivity training as well.
Remote Monitoring of Security Cameras
The main reason people get high-quality surveillance cameras today is to give them the ability to monitor their property or business remotely. At CCTV Agent, we give you surveillance in the palm of your hands. As long as you have a reliable internet connection, you will be able to view your security cameras from anywhere in the World on your smartphone, tablet, or computer.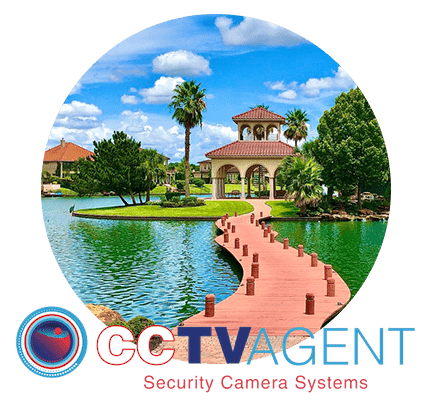 Smart Phone Camera Viewing
Everyone wants to be able to do everything with their smartphones. That's just the kind of world we live in. Our security camera systems come with a no-fee app that is user-friendly and allows you to monitor your security cameras from your smartphone no matter where you are.
Tablet and Computer Viewing
We can also help you set up your tablet or computer to view your camera system. You will even be able to create a custom layout of the camera views you desire, and set alert or notifications settings to your preference.
CCTV Agent prides itself on providing state-of-the-art security camera systems and the most professional, courteous, and experienced installation and technology team. Call us today to see how we can help you protect what you value the most.
Security Camera Installation in Jupiter FL
With our headquarters in Jupiter, CCTV Agent is the leading provider of security cameras and access control systems for local facilities.  We provide security cameras, access control, and perimeter surveillance installations for businesses, schools, local government, HOAs, commercial buildings, retail centers, parking lots, and any type of large-scale facility. 
Schedule a free security consultation today.

Security camera, access control, and perimeter surveillance installation in Jupiter for almost twenty years.

CCTV Agent is an authorized dealer for top manufacturers. 

All surveillance equipment and security cameras are installed and supported by our local in-house surveillance experts.

Our service includes the design, planning, and execution of a professional surveillance layout.

Installation is professional and clean with minimal interruption.

We offer the only full-coverage, white-glove maintenance program in the industry.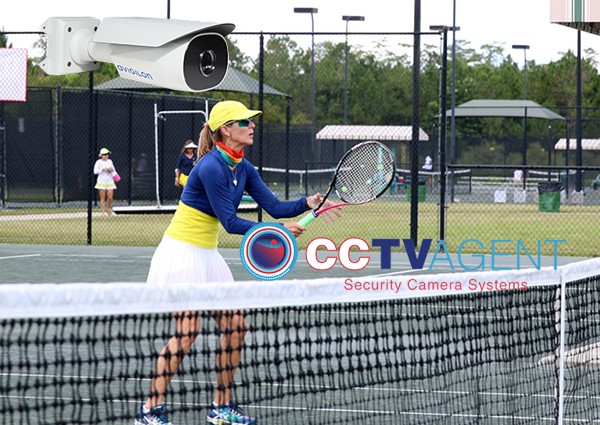 Expert Security Camera Installations You Can Trust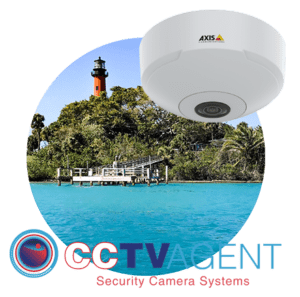 We know your time is valuable and don't want to waste it. You can count on our technicians to arrive on time for your Jupiter security camera installation with minimal disruption to day-to-day activities. Our technicians have experience with a variety of commercial buildings and large neighborhood configurations. We know how to conceal wires and build wireless networks so that you'll get a professional clean appearance.
Our security installation and design professionals will ensure that you get the best surveillance equipment. We will ensure that your Jupiter security camera installation job will stay on budget and go according to the design.
The security camera installation job includes designing the system, obtaining permits, running the cables, mounting the surveillance equipment, configuring the equipment, and networking the devices securely on your network. Our technicians will configure your system to set analytic event triggers and apply artificial intelligence where needed. Each camera is configured to run smoothly and optimize views on your system. CCTV Agent also provides support for your security camera and access control system after the initial installation by offering local support from our central office location in Jupiter. You can also call us whenever you need any type of support for security products that have been purchased from CCTV Agent Security Systems.
For a free estimate, call us today. We are a Jupiter security camera and installation provider that can help you with any of your surveillance requirements, including security systems, access control, low-voltage cabling, security cameras, and perimeter surveillance.
What Some Of Our Security Installation Service Offers
Professional security camera installation & secure recorder location advice

Our wiring can be used to upgrade your system in the future.

Faceplates for hiding the wiring discreetly

Surveillance system design, installation, and directional angling of security cameras

Remote viewing via iPhone, Android phones, PC, laptop, or any type of smart device

Configure access to local computers and smart devices

Setting analytic and AI settings where needed

US-based, local support for the life of the security product
Security Camera Installation in Jupiter FL and Beyond
To request a free estimate on-site, call us at 877-523-2288. Or fill out the form on this page and a representative will get in touch shortly.
Make an appointment for a convenient time with you

Arrive on time at your facility

Find the best places for your camera coverage and access control needs

Define the best paths for the cabling

Determine analytic and AI event triggers needed

We will provide you with a written estimate

Design & layout of the full security system

Project management for larger scopes and enterprise needs

Assistance with grant requests for schools and local governments seeking funding

State contracts for purchasing are available for government entities 
CCTV Agent will do it right the first time.  Additionally, as authorized and certified dealers for the top security manufacturers, we are able to obtain the most competitive pricing.  
For an additional layer of security, we also offer Remote Camera Monitoring with prompt response times from licensed security guards with excellent customer service.
For a free estimate, call us today. We are a security and surveillance company based in Jupiter that can help you with all your security requirements, including access control, security camera installations, and low-voltage cabling. If you want to learn more about Security Camera Installation in Jupiter FL, call CCTV Agent today. 877-523-2288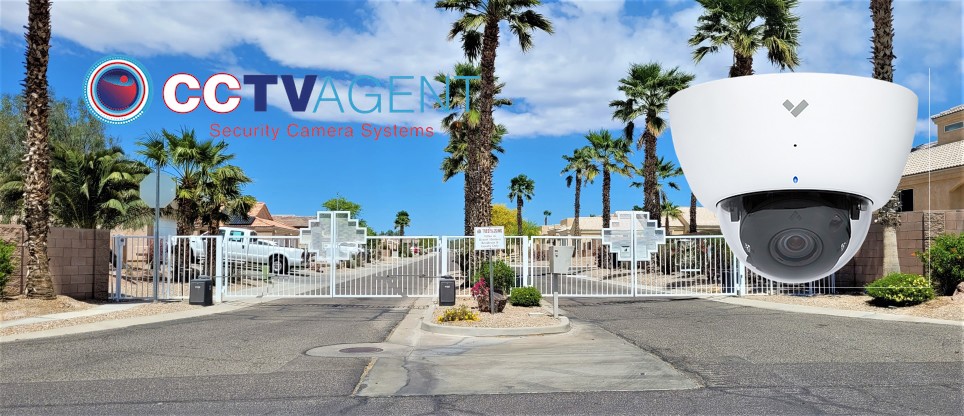 We install Security Camera Systems in these Palm Beach County cities:
West Palm Beach, Boca Raton, Boynton Beach, Delray Beach, Jupiter, Lake Harbor, Lake Worth, Loxahatchee, North Palm Beach, Palm Beach, Palm Beach Gardens, South Bay, and Wellington.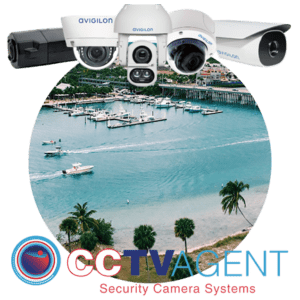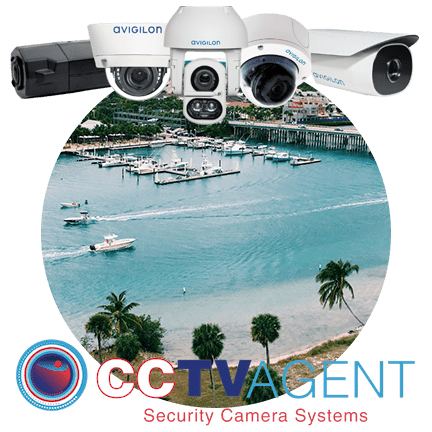 Security Camera Installation Jupiter
Anyone looking for security camera installation in Jupiter can rely on CCTV Agent to provide exceptional customer service and superior surveillance equipment. Look no further if you need professional-grade security equipment with US-backed support. CCTV Agent provides high-quality security solutions for businesses, communities, schools, and government facilities. We have experienced security professionals who will design and install the proper surveillance solutions for your particular environment. We can assist you with all your security camera installation requirements.
Remote Access
You will receive an app when you purchase a security camera system from CCTV Agent. This allows you to view your security cameras from any smart device or PC anywhere and anytime you want, as long as you have internet access. We have many options with no additional fees or recurring charges.
Centralized Management
Many businesses and public facilities are large and require multiple cameras in order to cover all areas of the property.  In addition, many facilities require centralized management of different buildings and locations.  Centralized management allows you to manage all of your cameras from one interface, making monitoring and controlling all of them much easier.
Infrared Security Cameras
Infrared security cameras are a key component of a CCTV camera system that protects your property night and day in low light conditions. Infrared security cameras will illuminate the area they are monitoring, so footage can be captured regardless of lighting.
We have extensive experience and the know-how to install the right security camera system for your property. Our surveillance experts will properly position your security cameras and access control systems to cover the areas that you want and grant access to those with privileges. Your satisfaction is our top priority and we'll answer all of your questions and address any concerns related to your security camera installation project. Relax and let CCTV Agent install the security camera system that suits your needs best so you can concentrate on your day-to-day activities.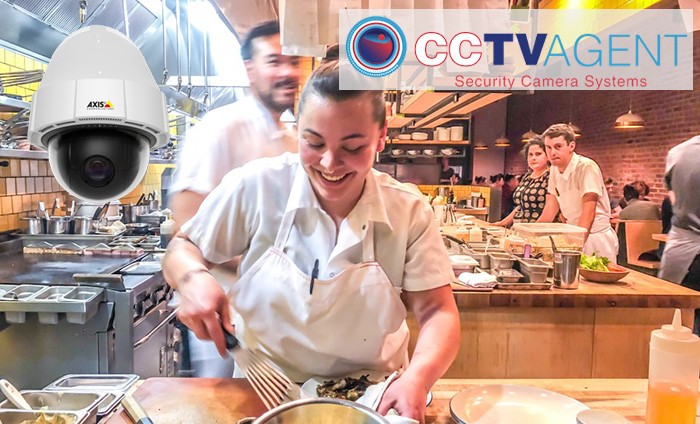 Large businesses and public facilities often require security systems that can cover remote areas with perimeter security. These sites may not have access to traditional power sources, so it is difficult to set up a traditional wired network and that is where PoE security cameras can be useful. Power over Ethernet (PoE) security cameras are much like a traditional security cameras. As the name suggests, it is a wired system that requires cables for power, video transmission, and internet connection. PoE technology is used to transmit both data as well as power through a single cable.
4K Security Cameras are Now Available!
Businesses and public facilities require high-resolution options for surveillance cameras to improve the security for anyone visiting their property.
How to choose the right security camera partner
When selecting a company for your security camera system, make sure that you are working with a professional, established surveillance company. CCTV Agent provides the highest quality security equipment with US-backed support and the proper licensing and permits to ensure your installation will be done right.
Government Security Cameras
Our surveillance cameras are used to monitor the vital infrastructure of federal, state, and municipal facilities in Jupiter and the surrounding areas in South Florida. We offer the most advanced and cost-effective IP surveillance systems for government agencies.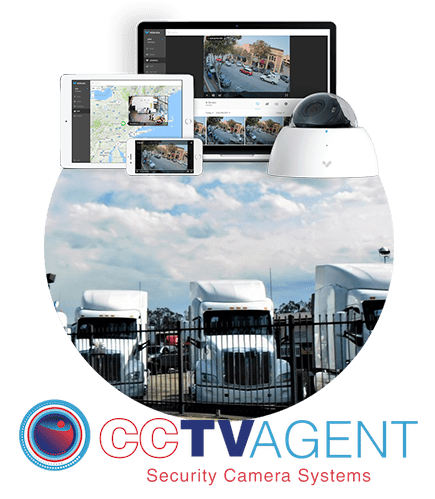 Business Security Cameras
Jupiter Florida managers and owners of businesses require video surveillance and they're a great tool to help them manage their property. Installing security cameras in your business can give you critical video resources to monitor theft and inventory control, as well as false liability or worker compensation claims.
School Security Cameras
School security cameras are essential to protect our most precious and beloved children. High-tech IP surveillance systems are available to quickly protect educational facilities in Jupiter Florida and all of South Florida. These include elementary and small daycares, high schools, and colleges, as well as any learning environment.
Experts in Security Camera Installation in Jupiter
It's easier than you think to get started on your path towards your new CCTV camera system with CCTV Agent. CCTV Agent's experienced security experts take the stress out of searching for the perfect security system that is designed specifically for your environment.
Our security camera specialists will give you a free consultation and send you an itemized and detailed quote to provide the best surveillance solution for your property. We will schedule an onsite visit with a qualified surveillance expert so we can discuss your needs in real-time. Call 877-523-2288 to speak with one of our security experts and make the process of purchasing a new security camera system easier.
Security Camera Installation Jupiter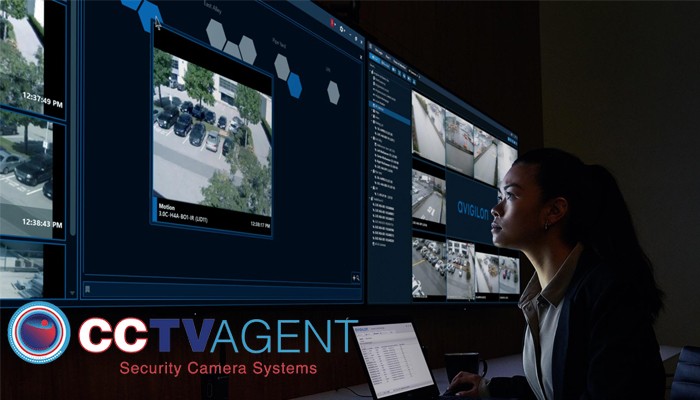 Security Camera Installation Jupiter FL