Security Cameras for Condos and HOAs
Security. This word has many meanings, but the feeling of security is the single most important thing we can feel in our homes. Security is a major issue for condominiums and homeowners' associations. Many people make the choice to buy a home in a condominium or homeowners' association community based on their desire to live in an area that has additional security and that can provide greater peace of mind because security concerns are addressed on a community-wide basis. Security Cameras for Condos and HOAs are a must to make the security of any community a top priority.
State-of-the-Art Security Camera Systems 
Surveillance and security have come a long way over the last few years. Whereas security issues used to be addressed solely through hiring security guards and securing perimeter access, today's security needs can be met using technology provided by a security camera system.
Condominiums and HOA communities are often the targets of crimes because of amenities such as swimming pools, gyms, spas, recreational facilities, playgrounds, and parks.  Further, these communities often have large parking lots or garages that leave vehicles susceptible to break-ins, theft, and vandalism. Studies on the effectiveness of security cameras have shown that they are effective at reducing and deterring crimes such as vehicle break-ins and burglaries in areas where the cameras have been installed.
Security Cameras Provide a Greater Sense of Safety
When used properly surveillance cameras can provide additional security, a greater sense of safety, and a deterrent to would-be criminals. Security cameras are also proven to help in prosecuting perpetrators of crimes as well as in enforcing violations of a condominium or HOA governing documents.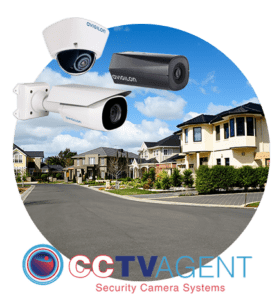 CCTV Agent believes in taking a proactive approach to managing the security of condominiums and homeowners' associations. Installing a well-designed IP-based security camera system will promote security for residents, guests, and staff. Our security camera systems are state-of-the-art. The cameras are high resolution and weather-resistant, have infrared night illumination and can be monitored remotely via accessible devices such as smartphones, tablets, or computers. Without these capabilities, a security camera system can just be a needless expense. Low-cost systems often come with low-quality images and outdated software.
Dependable Security Camera Systems
As with any technology, quality and dependability are key. It is important to have clear images of the activity being monitored and recorded, as well as to have a system that is user-friendly and dependable. CCTV Agent works closely with management companies, property managers, and Board Members to properly configure and install a security camera system that best suits your community's individual needs.
You'll be able to monitor areas like lobbies, entrances, hallways, public areas, clubhouses, pools, fitness centers, dumpsters, storage areas, and parking lots. Security cameras act as an extra set of eyes in the event something goes wrong. They help condominiums and HOA's recover costs from culpable parties that cause property damage and provide valuable footage that can be provided to law enforcement when suspicious activity or unlawful behavior occurs.
Track Vehicles with Security Camera Systems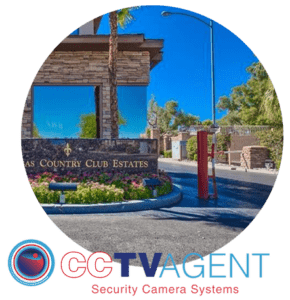 Security cameras are also an invaluable tool for tracking all vehicles entering and exiting your community. CCTV Agent is a specialist in license plate capture and has installed hundreds of license plate reader ("LPR") cameras for community entrances, exits, and guard gates.  It is particularly important for condominiums and HOA communities to protect homeowners by securing the entry and exit areas of the community with the use of LPR cameras to capture license tags both day and night.
A security camera system can help reduce liability, create a safer environment for residents, and deter unwelcome visitors. As a company with proven knowledge and experience with condominiums and HOAs, we can design a security camera system that's specifically catered to your community's needs.

CCTV Agent is Here to Help
From the initial consultation to the installation of your security camera system, CCTV Agent is here to help with everything. Our comprehensive suite of services begins with a full security audit of your property and extends to end-user setup and training.
You'll see a number of benefits with a security camera system:
Capture license plates

Safeguard property from physical damage

Minimize the threat of criminal activity and misconduct by residents or guests

Capture violations of governing documents and identify culpable parties

Capture persons responsible for property damage so that they can be fined and costs recovered

Reduce liability

Prevent unwelcome visitors

View camera system remotely from anywhere in the world with a smartphone, tablet or computer

Monitor and provide a 24/7 visual log of community activity

Decrease cases of theft and vandalism

Deter false or fraudulent liability and insurance claims
Security Cameras are a Necessity
Security is no longer an amenity but a necessity. Not only does a good security camera system provide all of the above benefits, but it also increases property values and provides the priceless benefit of peace of mind.
CCTV Agent has the years of knowledge and experience necessary to properly design a security camera system that meets your community's unique security requirements. Our IP-based high-resolution security camera systems provide the level of protection and high-quality output your community needs. Our service offerings span site security audits, camera recommendations, system configuration, installation support, network design, and more. A security camera system installed by CCTV Agent also comes with unparalleled customer service and technical support. Let us help you build a powerful security camera network to protect your community.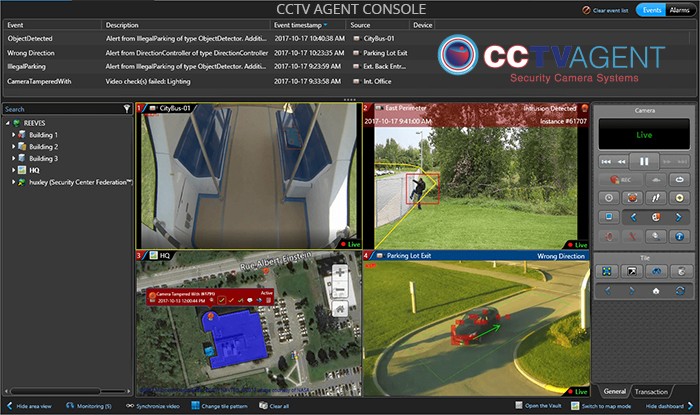 Condo Security Cameras | Security cameras for HOAs and condominium associations are a necessity these days.  It's important to create a security plan that will protect and secure a community's residents, visitors, and property.  A properly designed system can help to reduce liability, prevent vandalism and deter crime.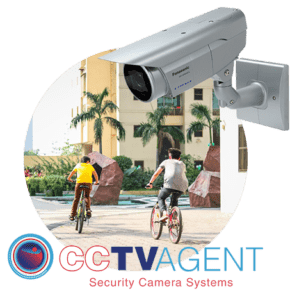 WHY INSTALL CONDO SECURITY CAMERAS?
Technology is constantly evolving, and we can now offer security cameras that are not only high-resolution, but that also have advanced functions and analytics that make your system more proactive and not just reactive. 
REDUCE THEFT, VANDALISM, AND ACCIDENTS WITH CONDO SECURITY CAMERAS:
Theft: Security cameras can be a great deterrent to burglars who fear being caught. Condo residents will feel safer and have more control over the areas that are most at risk of criminal activity by installing security cameras in their community common areas.
Vandalism: Mailboxes, common areas, parking lots, and garages, as well as virtual guard gates, vehicles, and doorway decorations are all targets of thieves. Condo security cameras are a great deterrent against all types of nefarious activities.
Accidents: Unfortunately, incidents in and around buildings do occur. Common incidents include – possible fire, falls on the property, and garage accidents like vehicles colliding with a gate or garage door. Monitoring parking areas has proven to reduce liability and claims. Security cameras can record what happened and how it happened. Security cameras in South Florida can be used as a deterrent and reduce incidents on your property. They also save money when it comes to false accusations and lawsuits.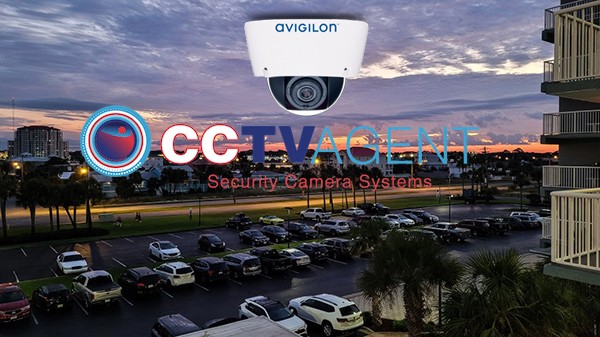 Types of security cameras installation
You must first understand the property and building's needs. You need to know how many entry points and access points your property has. This includes the size of the garages and storage rooms, the area of the swimming pools, and the general common areas along with perimeter security. This will help us determine the best type of condo security camera installation for your community.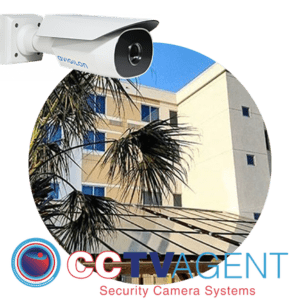 Condo security cameras should be difficult to access and not easily manipulated by intruders, residents, and their guests. It is recommended to install security cameras in close proximity to ceilings and in higher areas that are harder to access.  Do you know what kind of security cameras are needed for condominium buildings? Indoor, outdoor, infrared, continuous recording, motion detection, human detection, vehicle detection, facial recognition, license plate recognition or live remote camera monitoring? Don't just focus on the price. A budget that is too low may not provide the cameras or the security system tools that your condo needs. Lower quality equipment and poor security camera installation could cause money to be wasted for the community and the residents/owners.
It is important to consider the environment or area where the camera will be placed, in order to select the most appropriate camera for the coverage needed. There are many options on the market for cameras that will fit in any space. These include mini-cameras and ceiling cameras, 360-degree cameras, mini domes, IP cameras, bullet cameras, turret cameras, fisheye cameras, and PTZ cameras.  Night vision is a standard feature, but additional considerations include determining what type of activity the camera is meant to watch and alert for.  To learn more about condo security cameras, call CCTV Agent today. 877-523-2288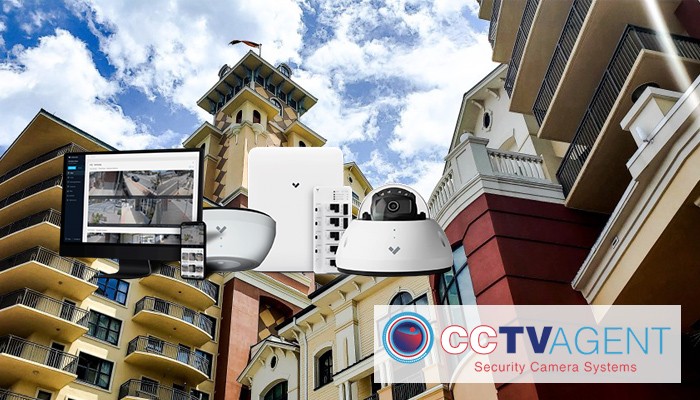 Fill out the form and will get in touch ASAP or call to speak with a security solutions expert!