Surveillance System Install Boca Raton
At CCTV agent we take the time to make certain you get the best surveillance system for your needs and that you are able to use it productively. A well-designed security camera system can make the difference between having an invaluable tool and an unnecessary expense.
You need a company you can trust to guide you through the selection and installation process. Whether you need to comply with local laws, protect the things that matter most to you, or install a system to your exact needs, CCTV Agent in Palm Beach County is uniquely qualified to help.
CCTV Agent offers a variety of camera system solutions for all types of applications.  Whether you are trying to catch criminals or you just want additional exposure to what's happening at your business or home, we have the right system.  Our camera systems offer the highest quality available; providing you with the high-resolution you may need at the cash register, for facial recognition or to capture license plates. 
Professional Security Camera Installation
CCTV Agent is a licensed installer with many years of experience in the CCTV industry.  Highly trained technicians perform our quality installations. Our goal is to exceed our customers' expectations.
Studies have shown that 90% of CCTV system failures are the result of cabling problems. CCTV Agent uses the most tested, certified and time-proven cabling techniques to assure the highest performance reliability for our customers.
IP-Based Camera Systems
IP-Based Camera Systems are designed using Internet Protocol (IP) which means they offer the ability for the video from the cameras on your network to be transmitted anywhere your network extends; including a remote connection.  This means you can access your camera system remotely from anywhere in the world with a smartphone, tablet or computer.
Security Cameras for Apartment Buildings and Condominiums
In order to protect residents from theft and other crime and to protect associations from liability claims, it is essential for apartment buildings and condominiums to have security cameras.  CCTV Agent provides free site surveys to engineer a custom camera surveillance system for your entire property, both inside and out.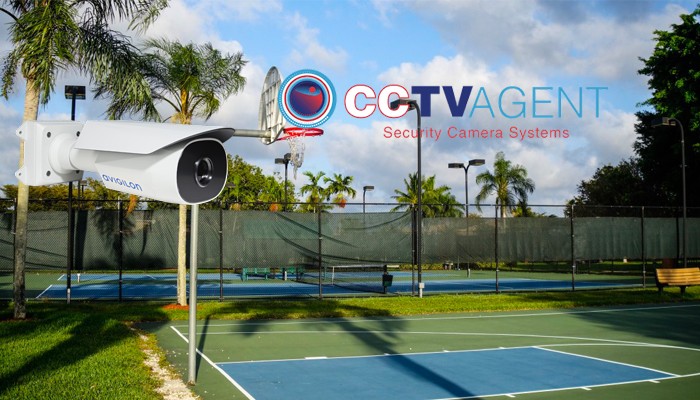 Security Cameras for Communities and HOA's
It is necessary to secure HOA properties at both the entrance and exit areas of the property with license plate reader cameras (LPR) so that license plate tags can be captured both day and night.  We at CCTV Agent are specialists in license plate capture and have installed countless LPR cameras in the Boca Raton area.
Industrial and Warehouse Security Cameras
CCTV Agent can help you save money and manpower and simultaneously make sure your facility is secure.  CCTV Agent can design a camera system that will allow you to visually monitor your entire industrial or warehouse property from a single location.
Monitor Employees at Car Dealerships
Car dealerships need state-of-the-art security camera systems.  Car dealerships are typically vulnerable to employee theft and theft of cars from the lot.  A professionally installed security camera system can help you monitor production processes and monitor vehicles coming in and out of your building.  Security cameras are exceptionally helpful when it comes to employee or customer liability claims.
Security Cameras for Manufacturing Facilities
24-hour video monitoring will help reduce liability and provide valuable exposure to help manage your warehouse, manufacturing complex or business.  With 24-hour video monitoring, you won't have to leave your warehouse, manufacturing area, or industrial facility unattended.  Our camera systems with remote viewing allow you to have a window into your operations day or night, from anywhere in the world.
Commercial Business Security Cameras
We have worked with many well-known restaurants, malls, shopping centers, and commercial businesses in the Boca Raton area.  We are able to customize a security camera solution suited to your unique needs.
Custom Designed Bar and Restaurant Camera Security Systems 
Typically restaurants work with a lot of cash.  That means you are susceptible to having employees pocket some of that cash.  Our engineers can design a camera system with cash register cameras to keep an eye on your money when you can't. Restaurants can also be victims of fraudulent liability claims. A well-design IP security camera system can provide a clear record of activity, which always speaks the truth. Having video evidence of incidents can assist in keeping liability threats at bay. Call us today to find out how CCTV Agent can provide you with an invaluable tool to help you manage your business, provide better customer service, review safety problems and deter false claims.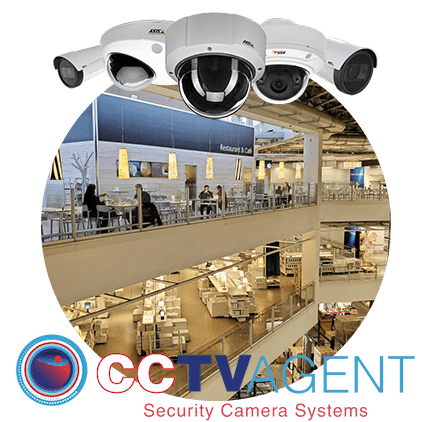 Boca Raton Security Camera Installation | CCTV Installation for Commercial Properties and Neighborhoods of All Sizes
Our certified CCTV technicians will install your security camera system at your business or community with minimal interruption. All of our installers employ a white glove attitude and we provide superior surveillance products along with great customer service. We want our customers to be happy with the service and products they receive and stand by them with US-based support for the life of the product. CCTV Agent is highly experienced in providing surveillance solutions and the right place to call if you have any questions about Boca Raton security camera Installation. 877-523-2288
CCTV Agent is a professional security solutions provider and can help you with any of your surveillance needs.  We utilize high-quality security cameras that are vandal-resistant with long-range capabilities and night vision. The security cameras use ethernet cables to ensure the signal reaches your system in high definition.
HD Quality Security Camera Systems For Businesses & Communities
We have a broad range of customers from small businesses to large corporations and governments and communities of all sizes. We provide security solutions that meet your needs at a fair price. We have established relationships with the leading security camera manufacturers which allows us to pass on greater discounts to our clients.
What can we do to help your business or community?
Our advanced CCTV solutions provide effective security and safety that will meet your requirements.

We use the latest technology for CCTV security systems for businesses and communities to create cutting-edge video surveillance solutions tailored to your needs.
Flexible, powerful, and scalable
You need your video surveillance system to not only provide security footage but it can also be configured to deliver active deterrence warnings and alerts around the clock for suspicious activity.
Flexible & Scalable Solutions
Integrate any combination of existing or new cameras.

Provide coverage for one building, multiple buildings, or multiple locations.
Turn-Key Surveillance
Seamless installation with minimal interruption to day-to-day activities.

Easy to use apps and basic training on surveillance equipment purchased from CCTV Agent.

Based on your free consultation, our technicians will pre-configure all of the necessary components, alerts, and notifications for optimal surveillance.
Powerful Playback, Data Management, and with Powerful Search
Search current and past surveillance footage and easily share via quick export tools that can be downloaded and shared immediately with onsite security personnel or law enforcement.

Multiple sites can access live surveillance footage by multitasking via powerful search features with advanced analytics.

Zoom digitally on live or recorded video footage.

Smart AI & Analytics reduces the time it takes to investigate and respond.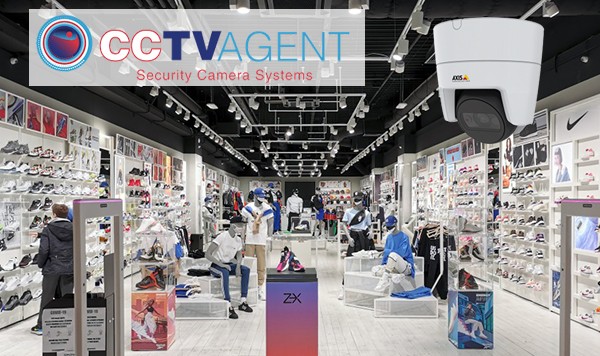 Security and Rick Management
Increase security for customers, employees, and anyone visiting a community.

Insurance fraud can be prevented and liability claims will be reduced with modern security camera systems.
Ultimate Connectivity
We know business owners and community personnel cannot be everywhere. A CCTV Agent system can ensure that your security is always available, wherever you may be. Access your live feed from any type of smart device, anywhere you are, via PC, smartphone, or tablet. This allows you to be always in the loop and know what is happening at a specific location. You can get an email alert triggered by motion detectors so that you are always up to date and in control of the environment you want to monitor.
We install Security Camera Systems in these Palm Beach County cities:
West Palm Beach, Boca Raton, Boynton Beach, Delray Beach, Jupiter, Lake Harbor, Lake Worth, Loxahatchee, North Palm Beach, Palm Beach, Palm Beach Gardens, South Bay, and Wellington.
We install Security Camera Systems in the following counties: Palm Beach County, St. Lucie County, Martin County, Broward County, and Miami Dade County.