Church Security Cameras

Security. It's a word that can have many different meanings, but in today's day and age, it's one that is at the forefront of every person's mind. For houses of worship, including churches and synagogues, security is now more important than ever, as they are tasked with the mandate to provide security measures to their congregations so that their facilities can be the safe havens they are meant to be. The challenge for many congregations is to create a safety plan that is effective. This plan should include a high-resolution security camera system.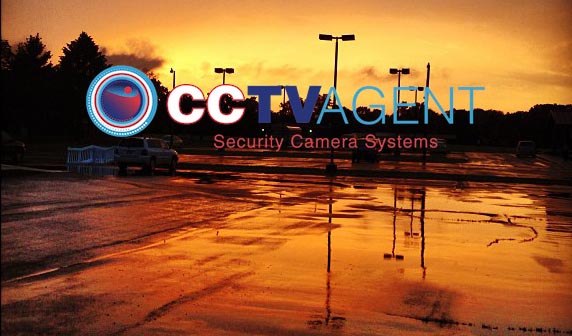 Security Camera Installation for Churches
Churches and other houses of worship are generally large public buildings with numerous doors and windows. Perpetrators often view most churches as an easy target because of the open and welcoming environment they foster, making them easy to get in and out of. They know that more than ever that church facilities contain large gatherings of people, as well as valuable, high-tech items such as musical instruments and multimedia equipment. Many churches even have a retail presence with valuable merchandise, and criminals know that many of these high-value assets often reside in a concentrated area.
State-of-the-Art IP Technology Security Camera Systems
At CCTV Agent, we only sell premium products and provide premium support to our customers. Our state-of-the-art IP technology security cameras are high-resolution and have night vision so that you will always have a window into your facility, day or night. Low-cost cameras are not rugged and often come with outdated software and low-quality images. Our camera systems are high resolution and provide exceptional quality images. They are waterproof and highly rated for outdoor or indoor use and are durable enough to hold up in any demanding environment.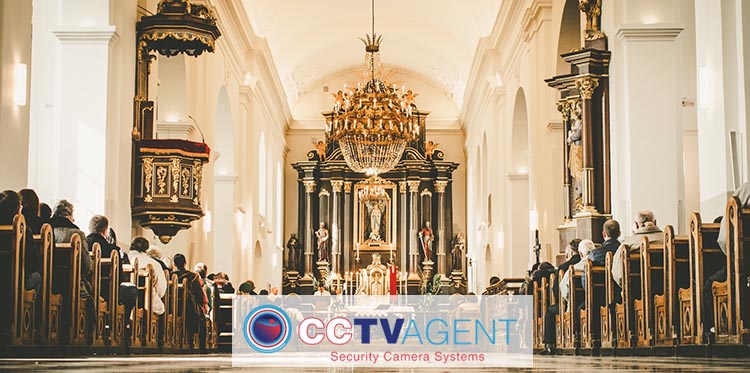 Some of the benefits that a security camera system can provide to houses of worship include:
Increases safety for parishioners and staff

Provides a 24/7 visual log of activity

Monitoring of parking lots, entrances, and exits

Surveillance for youth activities, young adult groups, sporting events, parties, and weddings on the property

Prevents intruders from gaining access to restricted areas

Deters vandalism and other criminal acts

Better crowd control at high-traffic events

Monitor the use of leased space to outside groups

Provides an effective tool for monitoring daily operations

Allows for remote monitoring from a smartphone, tablet, or computer

Prevents theft and vandalism

Reduces liability
Although many industries have similar needs when it comes to safety and security, CCTV Agent recognizes the importance of creating customized solutions for each of its customers. Additionally, CCTV Agent knows that understanding the environment where the solution will be used is crucial to ensuring that the solution has all the capabilities to meet the needs of the user. Our security camera systems for houses of worship are built with the unique needs of these organizations in mind. The system operation is efficient and straightforward. You can count on CCTV Agent to design and provide a security camera system that meets the needs of your congregation and provides you with greater peace of mind.