Security Cameras for Businesses
Security Cameras for Businesses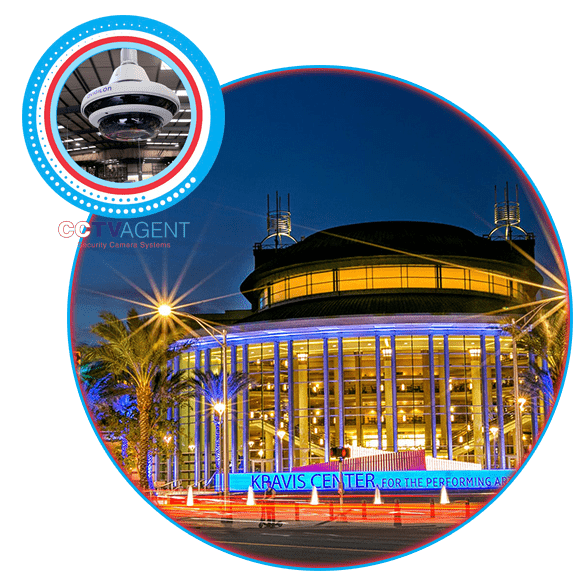 Whether you're a small business or a large business, having the ability to keep an eye on your business assets is a valuable tool for protecting your business investments. With a security camera system, you'll be able to view your business from anywhere via secure Internet access with our state-of-the-art web and mobile applications.
Watch Employees
Whether you have 2 employees or 2,000, you can increase productivity just by letting your employees know that they're always being watched. Make your employees more accountable and reduce employee theft by installing a security camera system from CCTV Agent.
Theft Prevention
"Prevention is the best medicine." Retailers lose millions of dollars a year due to theft. For most criminals, simply knowing there is a camera on them will deter them from committing a crime. The price of surveillance cameras will always outweigh the costs due to theft — by employees or customers.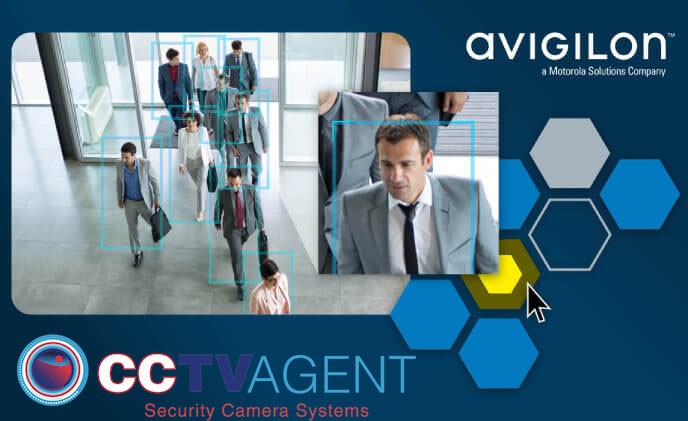 24/7 Access
Perfect for business owners on the road, a security camera system from CCTV Agent  is your ticket to keeping your finger on your business' pulse. With a security camera system installed by CCTV Agent, it's as easy as going to your laptop or using your cell phone.
Video Surveillance Protects in these Four Areas:
Deterrence- visible asset protection

Prosecution- aids law enforcement

Monitoring- real time process tracking

Prevention- proactive halt to improper behavior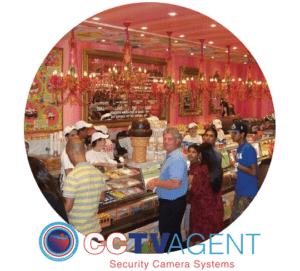 Our designs provide the tools necessary to address all 4 key areas.
Our solutions range from basic IP systems to encompassing IP based networks
Complete security analysis to recommend the best solution

Full system wired and wireless infrastructure

Hybrid and IP-based endpoint cameras

Weatherproof and environmentally conditioned cameras

User training on system recorder with archiving and remote live viewing

Concealed and application-specific cameras

Weatherproof exterior cameras

Complete system design, installation, and life cycle management

End user and system administration training
Whether your need is for an inside camera security system, an outdoor camera security system, or a combination, we will meet your requirements. Your surveillance system is here for you every day, all the time. Contact CCTV Agent today to schedule a meeting to discuss your video surveillance, CCTV, and video security options!
Retail Store Security Cameras
Retail stores and malls need security cameras because they are a well-known target for robbery.  You can monitor your customers, vendors, and employees with high-quality video surveillance cameras.  You don't have to settle for inferior image quality anymore because you can get high-definition megapixel cameras from CCTV Agent to give you that clear video you need for prosecution.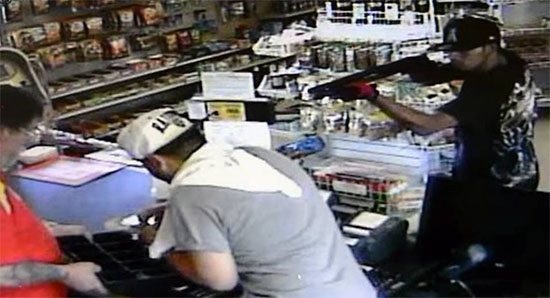 Quality Surveillance Video for Retail Stores
The police and court systems need to have high-quality surveillance video in order to prosecute shoplifters.  It makes their jobs much harder without it.  Contact us for a demo today.
Warehouse Surveillance Cameras
When it comes to warehouse security, the theft can come from employees and from delivery people so it helps to have a high-quality surveillance camera system set up.  You can reduce liability claims by seeing where your weak points are in the warehouse such as the general environment, equipment, and shelving systems.  You can also reduce fraudulent insurance claims with the use of high-quality video surveillance.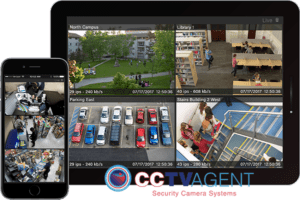 Monitor from Anywhere
We know you can't be at your office or warehouse all the time.  CCTV Agent can give you the ability to monitor your business from anywhere in the world by recording all of your operations with state-of-the-art security cameras.  An added benefit to having video surveillance in your warehouse is that you will be able to use your video for safety and productivity training.
Security Cameras for Car Dealership
When it comes to car dealerships it is important to have several areas of the dealership protected.  This includes the cash register, the service department, the lot and the store.  You can protect your company from theft, liability claims, improve employee productivity, and give better customer service.  Let CCTV Agent design a custom security camera system to provide you with the coverage you need to secure and manage your dealership.
Custom Security Camera Monitoring
If you have multiple locations, CCTV Agent can install a display wall allowing you to monitor all of your operations from one location.  We can also set up wireless pan-tilt-zoom cameras in your car lots and various fixed cameras throughout the showroom and service areas.
Restaurant Security Cameras
CCTV Agent offers restaurant owners and managers the ability to watch over operations, employees, kitchens, and customers to help protect them from liability claims.  Restaurants have special needs because there are so many areas to cover in a restaurant.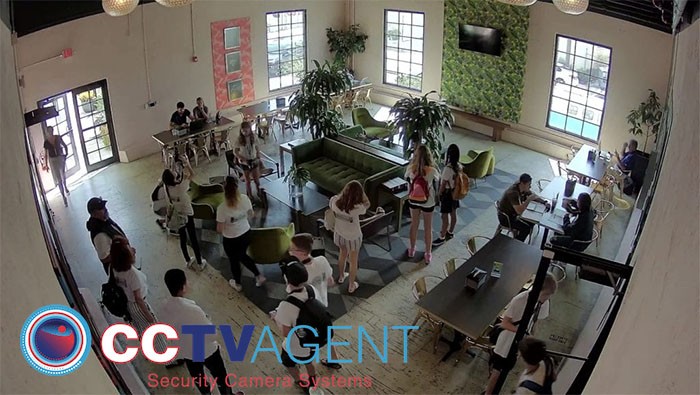 Custom Designed Bar and Restaurant Camera Security Systems
Restaurants and bars deal with a lot of cash.  Our expert surveillance camera installers can design a system with cash register cameras to keep an eye on your money.  Contact us today to see how a CCTV camera system can give you a better vision to manage your business, provide better customer service, review safety problems and also act as a deterrent for theft from inside and outside.
CCTV Agent are specialists with highly qualified installers to help protect you, your family, and your business.  Call us today.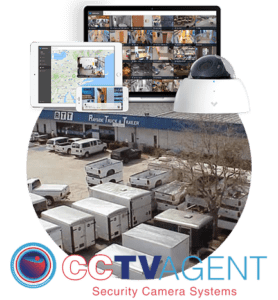 CCTV Agent Security Camera Systems offers several monitoring services to monitor the surveillance systems we install. Our live remote video monitoring services when coupled with virtual guard gate surveillance systems protect HOAs and businesses from unwanted visitors. You may want to restrict access to certain areas or all of your property, in addition to installing CCTV Surveillance Cameras. Our business security services include live support at all gates and secured access points. This increases business and community security without having to hire live access attendants. If any unusual activity is detected, a surveillance monitoring team will notify onsite security or law enforcement personnel. If you need Security Camera Installation in West Palm Beach FL for your community or business, call CCTV Agent today. 877-523-2288
Take a closer look at CCTV Agent Security Camera Systems' services
Security camera installation can be customized to suit your needs, which makes it more cost-effective when protecting any property. Are you looking for someone to watch over your business or community during weekends or odd hours overnight? Are you looking for a 24-hour surveillance solution? We allow you to customize our monitoring services, just as we tailor our security camera installation services to meet your company's or private community's budget and needs. Our business and community security systems keep an eye on your West Palm Beach properties at all times. This allows you to be proactive and not just reactive about possible criminal activity. Deter crime with our proven surveillance solutions.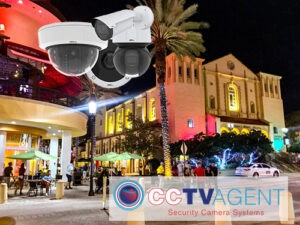 After the installation of security cameras is completed by our highly skilled security technicians, real-time monitoring can be supported by both on-site and off-site recordings. Security camera installation is a service that helps protect our customers who wish to lessen security risk at any property. We have two ways to keep the footage safe, onsite and offsite with cloud security camera solutions. This allows you to have a backup storage option for your security footage. 
We tailor security solutions to meet your property's unique needs
CCTV Agent Security Camera Systems wants you to reap the maximum benefits of our security camera installation service. Our surveillance solutions lessen the need for live security guard personnel. There are many functions that surveillance systems can perform for businesses and communities in West Palm Beach.  Our business security team can produce customized reports to keep you informed about what is happening on your property.
Get in touch with CCTV Agent Security Camera Systems Today
Security cameras are the best surveillance solution for any West Palm Beach Florida property. On request, we can provide you with a quote for the installation of CCTV cameras. Our quotes are customized to meet the needs and budget of your West Palm Beach property. Call us today for a consultation regarding security camera installation.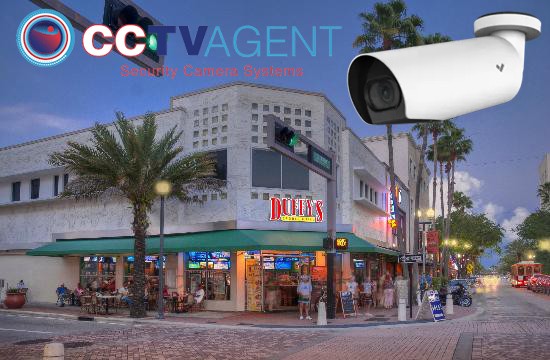 If you need Security Camera Installation in West Palm Beach FL for your community or business, call CCTV Agent today. 877-523-2288

We install Security Camera Systems in these Palm Beach County cities:
West Palm Beach, Boca Raton, Boynton Beach, Delray Beach, Jupiter, Lake Harbor, Lake Worth, Loxahatchee, North Palm Beach, Palm Beach, Palm Beach Gardens, South Bay, and Wellington.
We install Security Camera Systems in the following counties: Palm Beach County, St. Lucie County, Martin County, Broward County, and Miami Dade County.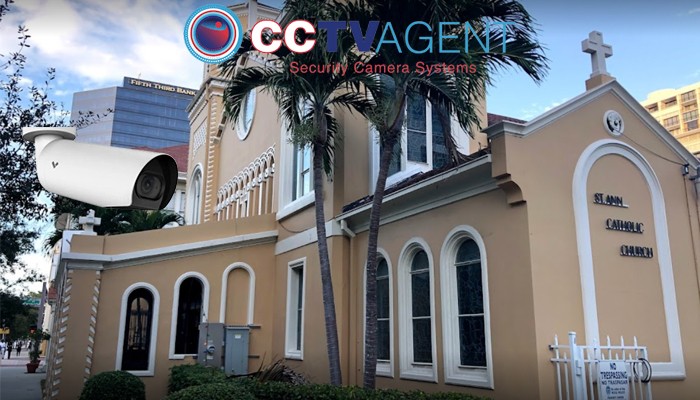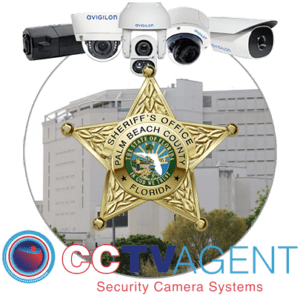 Security Camera Installation in West Palm Beach FL
With our headquarters in West Palm Beach, CCTV Agent is the leading provider of security cameras and access control systems for local facilities.  We provide security cameras, access control, and perimeter surveillance installations for businesses, schools, local government, HOAs, commercial buildings, retail centers, parking lots, and any type of large-scale facility. 
Schedule a free security consultation today.

Security camera, access control, and perimeter surveillance installation in West Palm Beach for almost twenty years.

CCTV Agent is an authorized dealer for top manufacturers.  

All surveillance equipment and security cameras are installed and supported by our local in-house surveillance experts.

Our service includes the design, planning, and execution of a professional surveillance layout.

Installation is professional and clean with minimal interruption.

We offer the only full-coverage, white-glove maintenance program in the industry. 
Expert Security Camera Installations You Can Trust
We know your time is valuable and don't want to waste it. You can count on our technicians to arrive on time for your West Palm Beach security cameras installation with minimal disruption to day-to-day activities. Our technicians have experience with a variety of commercial buildings and large neighborhood configurations. We know how to conceal wires and build wireless networks so that you'll get a professional clean appearance.
Our security installation and design professionals will ensure that you get the best surveillance equipment. We will ensure that your West Palm Beach security camera installation job will stay on budget and go according to the design.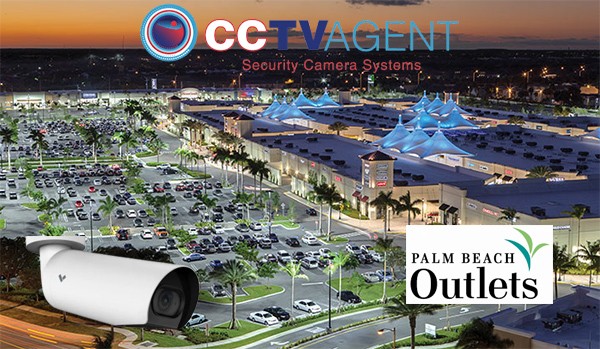 The security camera installation job includes designing the system, obtaining permits, running the cables, mounting the surveillance equipment, configuring the equipment, and networking the devices securely on your network. Our technicians will configure your system to set analytic event triggers and apply artificial intelligence where needed. Each camera is configured to run smoothly and optimize views on your system. CCTV Agent also provides support for your security camera and access control system after the initial installation by offering local support from our central office location in West Palm Beach. You can also call us whenever you need any type of support for security products that have been purchased from CCTV Agent Security Systems.
For a free estimate, call us today. We are a West Palm Beach security camera and installation provider that can help you with any of your surveillance requirements, including security systems, access control, low-voltage cabling, security cameras, and perimeter surveillance.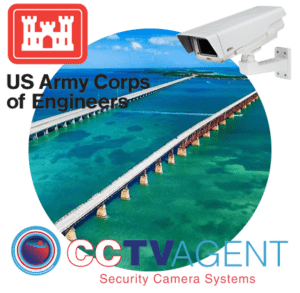 What Some Of Our Security Installation Service Offers
Professional security camera installation & secure recorder location advice

Our wiring can be used to upgrade your system in the future.

Faceplates for hiding the wiring discreetly

Surveillance system design, installation, and directional angling of security cameras

Remote viewing via iPhone, Android phones, PC, laptop, or any type of smart device

Configure access to local computers and smart devices

Setting analytic and AI settings where needed

US-based, local support for the life of the security product
Security Camera Installation in West Palm Beach FL without High-Pressure Sales Techniques.
To request a free estimate on-site, call us at 877-523-2288. Or fill out the form on this page and a representative will get in touch shortly.
Make an appointment for a convenient time with you

Arrive on time at your facility 

Find the best places for your camera coverage and access control needs

Define the best paths for the cabling

Determine analytic and AI event triggers needed 

We will provide you with a written estimate

Design & layout of the full security system

Project management for larger scopes and enterprise needs

Assistance with grant requests for schools and local governments seeking funding

State contracts for purchasing are available for government entities 
CCTV Agent will do it right the first time.  Additionally, as authorized and certified dealers for the top security manufacturers, we are able to obtain the most competitive pricing.  
For an additional layer of security, we also offer Remote Camera Monitoring with prompt response times from licensed security guards with excellent customer service.
For a free estimate, call us today. We are a security and surveillance company based in West Palm Beach that can help you with all your security requirements, including access control, security camera installations, and low-voltage cabling. If you want to learn more about Security Camera Installation in West Palm Beach FL, call CCTV Agent today. 877-523-2288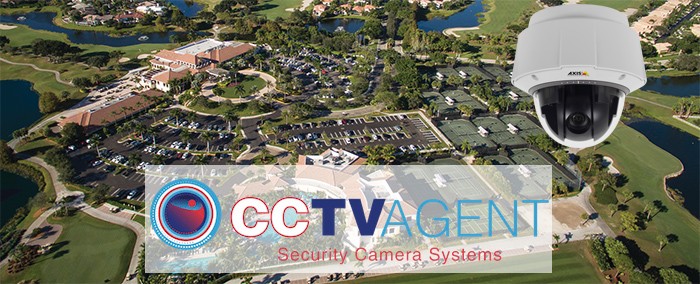 Security Camera Installation West Palm Beach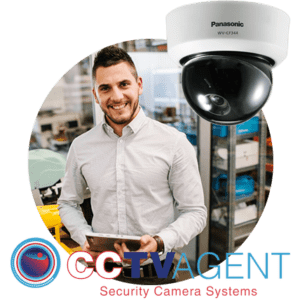 Are you looking for a security camera installation company in West Palm Beach? CCTV Agent is here to help you keep any property protected and surveilled around the clock. A properly designed security camera system is the best way to ensure that you get the highest level of security and protection. There are many options when it comes to security camera systems. Even if you are familiar with how surveillance systems work we can help with our US-based tech support anytime. CCTV Agent can help with any of your West Palm Beach Security Camera Installations. Call us today at 877-523-2288.
Many people call our tech support regularly to ask for help with questions about their security camera systems that have been purchased through CCTV Agent. You don't have to spend time or effort searching for answers that you need or are unfamiliar with. CCTV Agent is an authorized dealer for all of the top manufacturers.  Our expert team can provide you with information about the latest security technology solutions, as well as your everyday needs.  We are about convenience and communicating with our customers in a timely manner.
We are a leading South Florida security camera installation company. We offer a variety of security solutions and systems for communities, government, businesses, and commercial sectors in South Florida. Our reputation is built on the development of unique, specialized surveillance equipment and physical security system solutions, as well as providing top-notch customer service. CCTV and Surveillance Camera Installations are just a few of the many security solutions we offer. We provide simple solutions for complex surveillance requirements.
CCTV Agent offers full-service security integration services throughout South Florida.  This includes access control and perimeter surveillance solutions.  We are experts in security technology products.  We are passionate about providing the highest quality security systems and unparalleled customer service support. This is something that thousands of our customers have come to rely upon.
We install high-definition IP security cameras, and we can also help you with legacy systems using HDCVI Cameras, HDTVI Cameras, and Analog Cameras. Video surveillance cameras are important for both communities and businesses alike. Security cameras will protect your team and investments, and will also guard your assets, reduce theft, prevent criminal activity, and increase safety within any premises.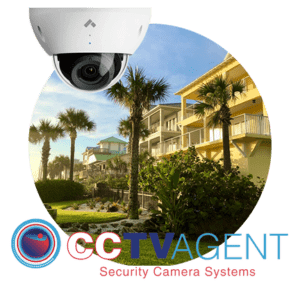 CCTV Agent provides protection for your community or business with a complete security system solution. We offer a variety of security systems that can be tailored to meet your budget, needs, and preferences. Our clients come from all sectors of the economy, including:
Residential Communities: Design, planning, implementation, and maintenance of simple to complex security systems for HOAs, condominiums, and multi-tenant buildings.
We offer both standalone security solutions and complete packages that include access control and visitor management.
Property Management: We provide a complete access control system that includes advanced custom systems, including entry with virtual guard gates and perimeter security.
Hospitals & Healthcare Facilities: We also offer security systems to medical facilities, hospitals, pharmacies and other healthcare facilities.
Educational Facilities: We offer security systems for secondary and primary schools, daycares, and colleges.  These help to protect campuses, main entrances, classroom doors, faculty, and service areas.  We also offer systems with emergency door lockdown options.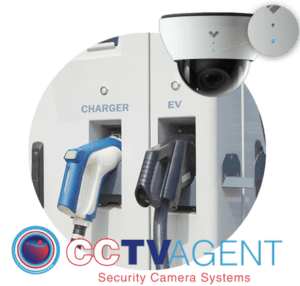 Hotel & Hospitality Facilities: Keep your guests and hotel premises safe with full control elevators, doors, and indoor and exterior security cameras.
Construction sites: Construction sites are not easy to secure. To ensure that your project is completed on time and within budget, you need to protect your materials and property. We provide security solutions that will ensure your site is safe.
We are proud to offer customized security solutions to all of our customers. Our experts will visit your location and develop a customized plan to protect your property. We work closely with property managers, business owners, general contractors, architects, and IT professionals as well as interior designers to design the perfect system.
CCTV Agent can help with any of your West Palm Beach Security Camera Installations. Call us today at 877-523-2288.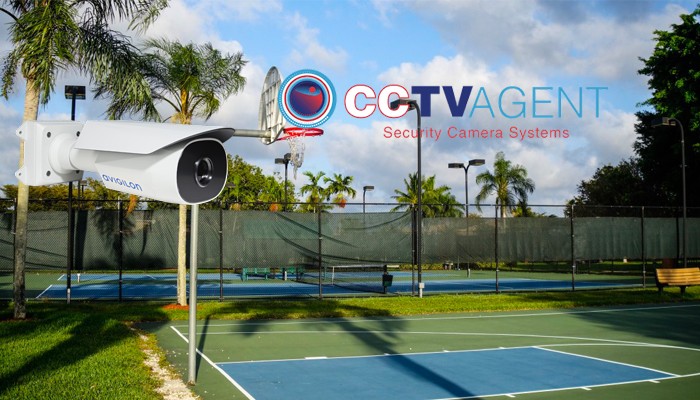 Fill out the form and will get in touch ASAP or call to speak with a security solutions expert!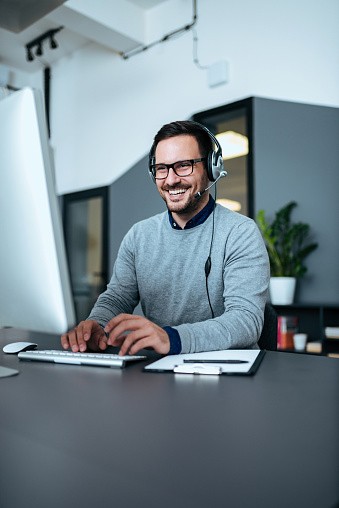 Security Cameras for Businesses
Some of CCTV Agents Solutions