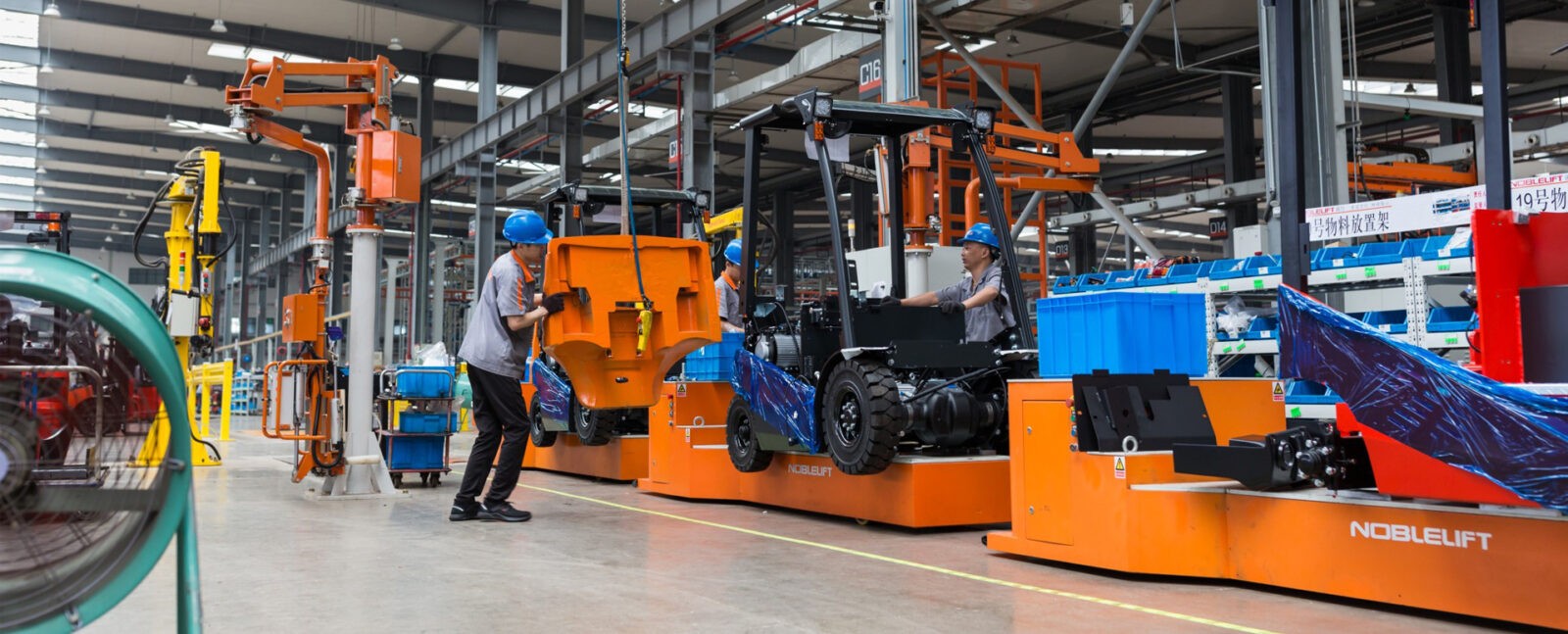 Audit Factory Operations More Efficiently
Key Benefits
Mitigate Workplace Hazards and Risks
Monitor Critical Assets and Inventory Levels
Ensure Safe Delivery of Incoming & Outbound Shipments
High-Resolution Security Footage
Perimeter Security & Intrusion Detection
Protect Assets & Inventory
Monitor and View Facilities Remotely








877-523-2288
Security Cameras for Manufacturing
With several years of experience delivering security camera systems, CCTV Agent understands the security challenges that manufacturing facilities face daily, including the risk of theft, liability, tampering with equipment, vandalism, and improper employee behavior. Our security camera systems are designed to combat these threats, while also serving as an effective operations monitoring tool for assembly line production and worker safety.
Surveillance Camera Installation for Manufacturing Plants
CCTV Agent only sells premium security camera systems and provides premium support to our customers. Our state-of-the-art IP technology security cameras are high resolution and have night vision so that you will always have a window into your operations, day or night. Low-cost cameras are not rugged and often come with outdated software and low-quality images. Our camera systems provide exceptional quality images. They are waterproof and highly rated for outdoor or indoor use and are durable enough to hold up in any demanding environment.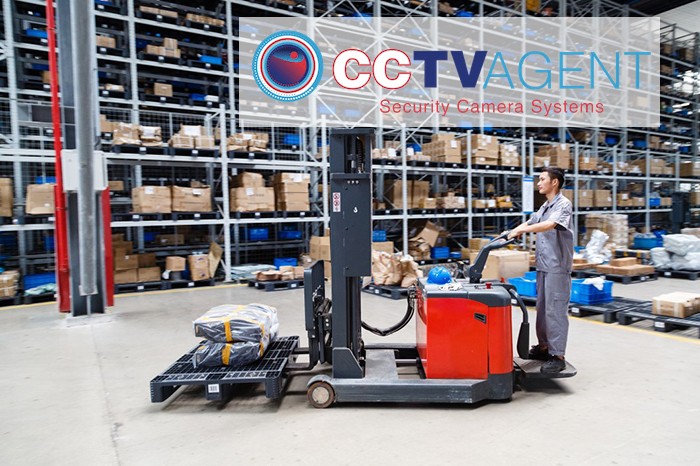 Our software application is user-friendly software and we provide excellent live customer support.
Some of the benefits that a security camera system provides include:
Increases adherence to safety policies

Reduces shrinkage and increases inventory control

Increases employee productivity

Protection of building and assets

Documents insurance claims

Reduce trespassing and vandalism

Monitor forklift and equipment usage

Deter internal theft by employees and contractors

Monitor day-to-day operations

View facility remotely from a smartphone, tablet, or computer

Improve customer service

Ward off trespassers and vandals

Decrease liability from frivolous claims and lawsuits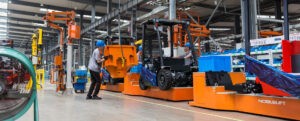 Our team of in-house security professionals provides project consulting, installation support, and custom-designed security camera systems to suit the needs of manufacturers, large and small. Let CCTV Agent build you a powerful security camera system to help you thwart security challenges and become a more protected business. When you choose CCTV Agent, you'll receive unparalleled customer service and quality.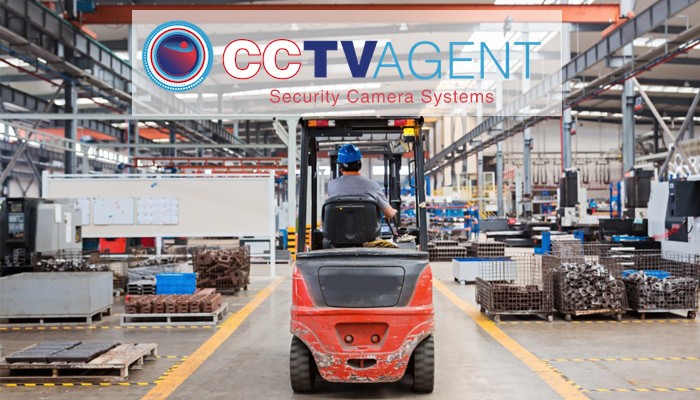 Today security cameras for manufacturing plants are utilized in a variety of manners.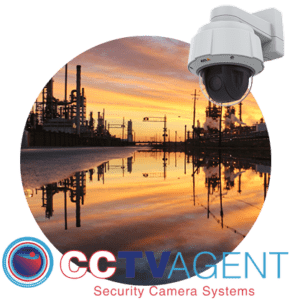 Security surveillance is a great tool to increase the effectiveness, safety, and efficiency in mills, factories, plants, and any type of manufacturing operation. With the expansion of the IoT (Internet of Things) in the manufacturing and production industry as a whole, the ways security camera systems are used today now extend far beyond traditional video monitoring and security. The latest surveillance solutions integrate video surveillance with powerful AI (artificial intelligence) and smart analytics that allows you to detect and react immediately. Cloud-based security software platforms like Verkada Security Cameras and Avigilon Cameras simplify and strengthen facilities with how they approach security, health, and safety across manufacturing plants. If you have any questions about security cameras for manufacturing plants, call CCTV Agent Security Camera Systems today. 877-523-2288 (CCTV)
From an everyday operational standpoint, security surveillance technology offers stakeholders transparency into safe delivery of materials and products and streamlines communications along with monitoring inventory levels. For manufacturing facilities that require remote camera monitoring for multiple locations and sites, having a security camera system coupled with remote monitoring will be able to provide offsite viewing of live feeds by licensed security guards and management. 
Besides protecting assets and property, there are other crucial safety benefits such as resolving false liability claims and the mitigation of workplace hazards. Fusing powerful AI and advanced video analytics with today's modern security camera systems delivers the easiest method for identifying and triggering alerts for critical scenarios as they happen in real-time. This allows you to notify onsite security personnel and law enforcement for immediate response time.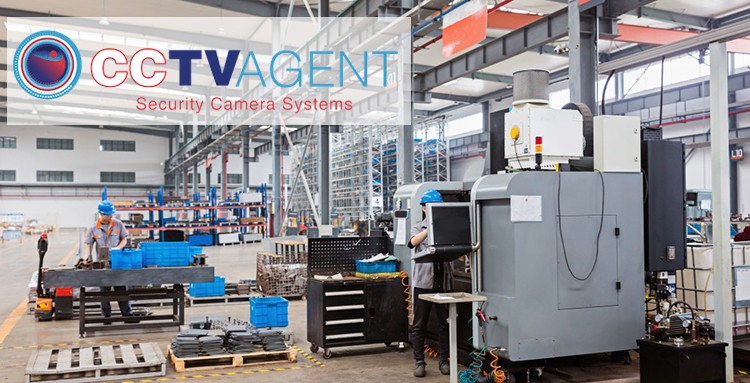 Key Benefits of Security Cameras for Manufacturing Plants: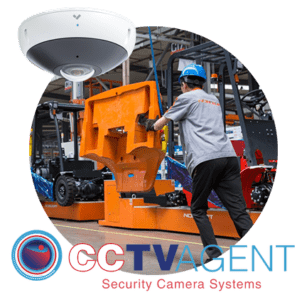 Monitor and View Facilities Remotely:
Security camera systems that have remote access offer security personnel and supervisors an easy way to manage multiple locations without needing to be physically onsite. CCTV Agent Security Camera Systems offers app and web-based platforms the ability to permit business owners to view live surveillance feeds or review past security footage from any type of smart device or PC. Management and supervisors can review footage around the clock that allows them to review the footage with employees to ensure compliance and identify areas of improvement.
Mitigate Workplace Hazards and Risks: The 3rd most dangerous occupation for workers is in the manufacturing industry according to the US Bureau of Labor Statistics related to a Survey of Occupational Injuries & Illness. The most common causes of workplace injuries include (1) overexertion and bodily reaction, (2) falls, slips, and trips, and (3) contact with objects or equipment. With the latest security technology, you can prevent workplace accidents, ensure proper safety procedures are being followed, resolve liability claims, and conduct safety reviews.
If you have any questions about security cameras for manufacturing plants, call CCTV Agent Security Camera Systems today. 877-523-2288 (CCTV) Part II of Security Cameras for Manufacturing Plants will be published next week.