Why use Security Cameras?
The saying "Better Safe than Sorry" comes to mind.
When it comes to protecting your family or your business a surveillance camera system can give you both security and a sense of peace.
There are several advantages to having a surveillance camera system:
Discouragement
Just the existence of security cameras can help decrease the chances of theft or other illegal activity that could happen in your home or business. Thieves know to look for security cameras and if a thief sees your security camera the chances of being a target go down significantly.
Evidence
Security cameras keep records of the date, time and place of incidents. This information can be critical for investigating, capturing and prosecuting criminals and those who cause property damage.   CCTV Agent provides cameras that are state-of-the-art so that pictures of what happened are clear and useful.
Lower Insurance Premiums
Some insurance companies will reduce your premium if you have a surveillance system in your community or business.   This depends on your insurance company and type of coverage you have. Security camera systems protect the insured property and at the same time decrease the chances of insurance fraud.

Barn Security Camera Installation
If you have a security camera system installed at your barn you never need to worry about what is going on while you are away. There are so many benefits to having a security camera system. Security cameras can watch people who work around your barn and can help you keep an eye on your horses so that you can make sure they are healthy and secure at all times.
Security Camera Systems are Convenient
An IP based security camera system can help you monitor your community or business from anywhere, anytime.    You can easily and quickly turn on your phone, tablet or computer to look at your property or business anywhere you have placed a security camera.
Here are some additional benefits of having a surveillance security camera system:
Remote Viewing
You can monitor your camera's feed easily through a smartphone, tablet or computer. No matter where you are the images or videos captured by the surveillance cameras can be viewed even if you are thousands of miles away from your property. Keep an eye on your operations while on vacation, traveling, or on business trips.
Security Cameras for your Business
CCTV Agent installs a variety of camera systems to improve security for businesses of all kinds. Commercial camera installations usually involve installing weatherproof cameras outside to monitor building perimeters, company parking lots and entry/ exit areas, as well as indoors to monitor safety issues, employee productivity and areas where increased security is needed, such as at the cash register.
Interior cameras are also often installed in lobbies, points of service, employee break or lunchrooms, main corridors and employee work areas. CCTV Agent's programmer will integrate the surveillance camera system into your LAN network and we will gladly work with you or your IT group to ensure a seamless start-up.
Security
Ensuring safety in today's workplace is paramount while protecting your assets and employees. Utilizing a surveillance camera system will improve workplace security and production efficiency.
Theft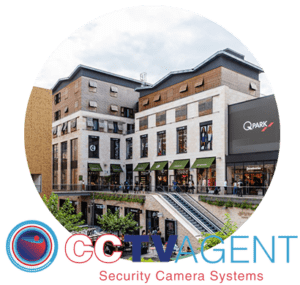 From retail stores to restaurants and shopping centers, almost all businesses have challenges with theft and vandalism.  Installing a surveillance camera system deters theft from internal as well as external sources. An alarm system is a good idea, but you can't activate it during business hours, when you, your employees, and your customers are on the premises. If you need to monitor a location in real time and if you want to record what's happening when you can't sit around looking at a monitor, a video surveillance system is the best tool for the job.
Insurance
Every year American businesses pay out millions if not billions of dollars to their employees for workers' compensation for accidents that aren't work-related. But, without a way to prove your employee wasn't hurt on the job, businesses are extremely vulnerable to abuses of the system. Customers also often make false liability claims against businesses. By installing surveillance cameras businesses can monitor their stores, production lines, or any other workplace environment and have video evidence of specific incidents, injuries or accidents.
The video always speaks the truth and can result in a decrease in fraudulent claims by employees, customers and guests. This in turn can lower insurance premiums for businesses. Additionally, by seeing accidents firsthand, business owners can take preventative measures to improve safety controls and minimize future injuries.
CCTV Agent is Delray's best choice for Security Camera Installation. Call today.
Delray Beach Security Camera Installation
Surveillance cameras offer peace of mind and better overall security. CCTV Agent makes security systems available to businesses and communities in Delray Beach and the surrounding areas. We provide high-quality, affordable video surveillance installations for a wide variety of clients. Contact our team to assist with protecting your Delray Beach business or community today! We offer free security consultation and can get you started on your commercial security camera installation project ASAP.
There are many types of security camera systems and we will help you choose the proper surveillance solution for your environment. You have a few options when it comes to protecting your property. These are the main types of security camera systems. 
Are you unsure which one is best for you? Find out more about each option below. Contact our team for advice tailored to your specific needs. 
Analog Security System
Analog security cameras are the original style and can be found in existence today for older systems.   Analog camera systems capture images using coax and a power cable. CCTV models record images using digital recorders and then store them digitally, which you can access in a variety of manners. However, analog systems are outdated technology and the cabling used for analog cameras has high failure rates over time.  If you have an existing analog system, we highly recommend that you update to an IP security camera system.  
Benefits of IP Security Camera Systems
There are many benefits to installing IP security camera systems. They provide power and internet connectivity with one ethernet cable. They are a great choice if you need a discreet and more powerful video surveillance system.  They allow for high-resolution video images and advanced analytics for your camera system.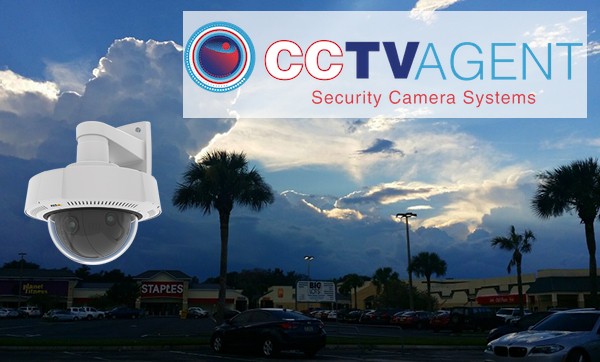 Although IP security systems cost a bit more they offer many benefits. Installation is easier and requires less power. Multiple IP cameras can be connected to one NRV recorder. This eliminates the need to purchase additional surveillance equipment. The cameras are more likely to have advanced features like motion detection, night vision, active deterrence, or smoke detection. Call CCTV Agent today if you would like to learn more about Delray Beach Security Camera Installation. 877-523-2288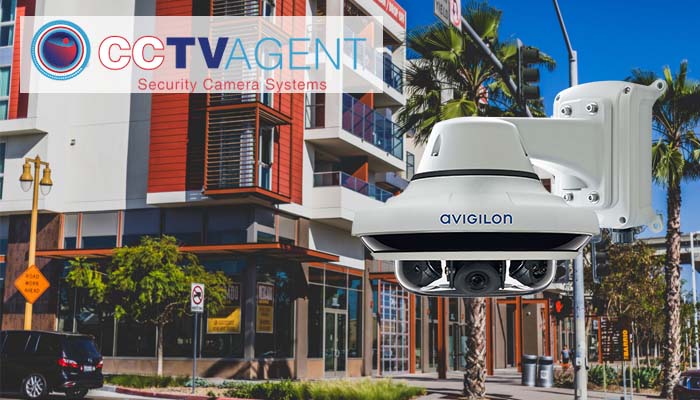 Delray Beach Security Camera Installation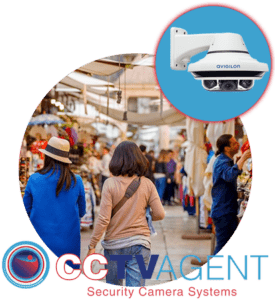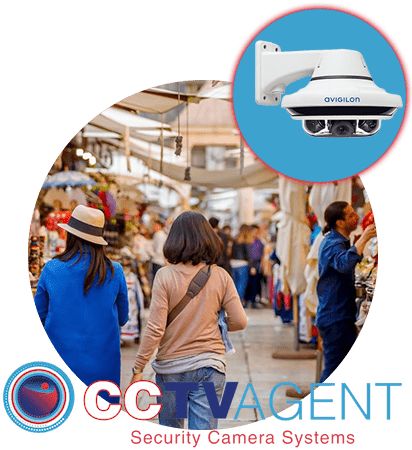 Security Camera Installation Delray Beach FL and the Different Types of Security Cameras
Different types of security cameras
CCTV Agent will help you choose between the two most common surveillance cameras. Dome and bullet security cameras are the main types. Each one has its own benefits for your property, as you've likely seen both of them before. Below is a list of all the benefits. If you have any questions, don't hesitate to contact us! We have a wealth of security experience and can offer expert advice for the best security camera system for you.
Bullet Security Cameras
The bullet security camera's cylindrical shape resembles a bullet. Everybody recognizes their distinctive shape. This allows them to protect your neighborhood and business from unwanted intruders by zeroing in on a specific location.
Our clients rely on these dependable, affordable security cameras regardless of where they are located. To provide comprehensive surveillance, we can mount them on the interior or exterior on ceilings, walls, or poles. Their protective shield provides protection against the sun and other adverse weather conditions. Bullet security cameras can be used to detect heat, utilize infrared, and record surveillance footage in low light conditions. They also come with night vision technology to provide protection during off-hours.
Dome Security Cameras
Dome security cameras get their name from their shape. They provide a wide viewing angle making it easy to monitor large areas. These cameras work best indoors in South Florida because the weather and exterior conditions of the South Florida environment tend to affect the large glass dome of these cameras. You'll find dome cameras being used very commonly inside virtually every building or facility you enter. 
How our Installation Process Works – A Closer Look at Our Services for Security Camera Installation in Delray Beach FL
Our first step is to help you decide what surveillance camera system you need for your community or business. Our security experts will help you choose the right equipment and surveillance camera system for your building or neighborhood.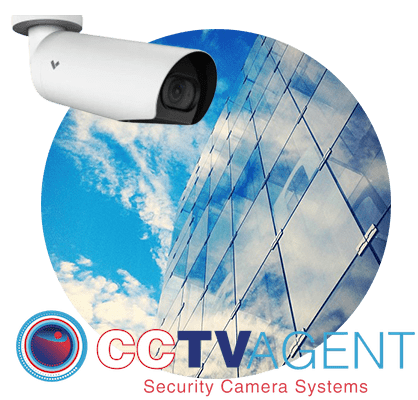 Free Security Design & Estimate
We will then give you a free quote for our security camera installation services. We have long-standing relationships with the leading security equipment manufacturers so we can provide you with straightforward pricing that fits within your budget and we also have financing options available, some at zero percent interest.  We offer superior security equipment and US-backed support from our headquarters in West Palm Beach.
Security Camera Installation Process
After you have approved the security system layout and terms, we can get to work on your surveillance project ASAP. Our professional team will install your surveillance cameras anywhere that you require them. Our security and support teams work quickly and efficiently to make sure your system is up and running in no time with minimal interruption to day-to-day activities.
Commercial Security Camera Solutions
There are many assets that businesses and communities in Delray Beach need to secure. Your data, hard drives, visitors, residents, and money must be protected from thieves. You can also use security cameras to deter thieves from entering your premises. We have been providing surveillance solutions to businesses in Delray Beach for over 10 years. Companies and communities in these industries can benefit from our services:
We install weatherproof cameras on the exterior of your building that are resistant to the most severe weather conditions. Our security cameras are placed in a way that allows you to monitor all entrance and exit points along with the surrounding areas.
We offer interior and exterior surveillance solutions for Security Camera Installation in Delray Beach FL. Our team of surveillance experts will ensure that you have complete coverage for all of your desired areas.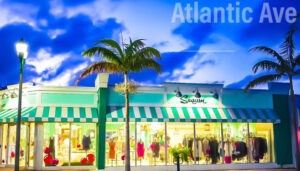 After setup is completed, we make sure your system runs efficiently and integrates with your existing network. Ongoing support for your security camera products purchased from CCTV Agent will ensure around-the-clock surveillance coverage. We have maintenance plans and will work closely with your IT team to ensure that your data is accessible remotely or on-site.
Security Camera Installation Delray Beach FL