Security Camera Installation Delray Beach
Why use Security Cameras?
The saying "Better Safe than Sorry" comes to mind.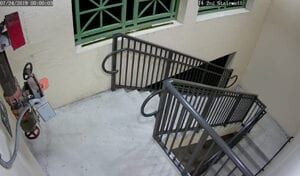 When it comes to protecting your family or your business a surveillance camera system can give you both security and a sense of peace.
There are several advantages to having a surveillance camera system:
Discouragement
Just the existence of security cameras can help decrease the chances of theft or other illegal activity that could happen in your home or business. Thieves know to look for security cameras and if a thief sees your security camera the chances of being a target go down significantly.
Evidence
Security cameras keep records of the date, time and place of incidents. This information can be critical for investigating, capturing and prosecuting criminals and those who cause property damage.   CCTV Agent provides cameras that are state-of-the-art so that pictures of what happened are clear and useful.
Lower Insurance Premiums
Some insurance companies will reduce your premium if you have a surveillance system in your community or business.   This depends on your insurance company and type of coverage you have. Security camera systems protect the insured property and at the same time decreases the chances of insurance fraud.
Barn Security Camera Installation
If you have a security camera system installed at your barn you never need to worry about what is going on while you are away. There are so many benefits to having a security camera system. Security cameras can watch people who work around your barn and can help you keep an eye on your horses so that you can make sure they are healthy and secure at all times.
Security Camera Systems are Convenient
An IP based security camera system can help you monitor your community or business from anywhere, anytime.    You can easily and quickly turn on your phone, tablet or computer to look at your property or business anywhere you have placed a security camera.
Here are some additional benefits of having a surveillance security camera system:
Remote Viewing
You can monitor your camera's feed easily through a smartphone, tablet or computer. No matter where you are the images or videos captured by the surveillance cameras can be viewed even if you are thousands of miles away from your property. Keep an eye on your operations while on vacation, traveling, or on business trips.
Security Cameras for your Business
CCTV Agent installs a variety of camera systems to improve security for business of all kinds. Commercial camera installations usually involve installing weatherproof cameras outside to monitor building perimeters, company parking lots and entry/ exit areas, as well as indoors to monitor safety issues, employee productivity and areas where increased security is needed, such as at the cash register.
Interior cameras are also often installed in lobbies, points of service, employee break or lunchrooms, main corridors and employee work areas. CCTV Agent's programmer will integrate the surveillance camera system into your LAN network and we will gladly work with you or your IT group to ensure a seamless start-up.
Security
Ensuring safety in today's workplace is paramount while protecting your assets and employees. Utilizing a surveillance camera system will improve workplace security and production efficiency.
Theft
From retail stores, to restaurants and shopping centers, almost all businesses have challenges with theft and vandalism.  Installing a surveillance camera system deters theft from internal as well as external sources. An alarm system is a good idea, but you can't activate it during business hours, when you, your employees, and your customers are on the premises. If you need to monitor a location in real time and if you want to record what's happening when you can't sit around looking at a monitor, a video surveillance system is the best tool for the job.
Insurance
Every year American businesses pay out millions if not billions of dollars to their employees for workers compensation for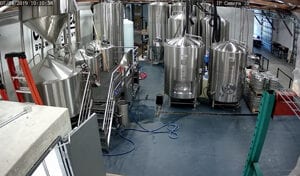 accidents that aren't work related. But, without a way to prove your employee wasn't hurt on the job, businesses are extremely vulnerable to abuses of the system. Customers also often make false liability claims against businesses. By installing surveillance cameras businesses can monitor their stores, production lines or any other work place environment and have video evidence of specific incidents, injuries or accidents.
The video always speaks the truth and can result in a decrease of fraudulent claims by employees, customers and guests. This in turn can lower insurance premiums for businesses. Additionally, by seeing accidents first hand, business owners can take preventative measures to improve safety controls and minimize future injuries.
CCTV Agent is Delray's best choice for Security Camera Installation. Call today.
We install Security Camera Systems in these Palm Beach County cities:
West Palm Beach, Boca Raton, Boynton Beach, Delray Beach, Jupiter, Lake Harbor, Lake Worth, Loxahatchee, North Palm Beach, Palm Beach, Palm Beach Gardens, South Bay, and Wellington.
We install Security Camera Systems in the following Zip Code areas in Palm Beach County:
33401   33402   33403   33404   33405   33406   33407   33409   33411   33412   33413   33415   33416   33417   33419   33420   33422   33427   33428   33429   33431   33432   33433   33434   33464   33481   33486   33487   33488   33496   33497   33498   33499   33424   33425   33426   33435   33436   33437   33472   33473   33474   33444   33445   33446   33448   33482   33483   33484   33458   33468   33469   33477   33478   33459   33449   33460   33461   33462   33463   33465   33466   33467   33470   33408   33410   33418   33414   33493   33480