Security Cameras for Commercial Businesses
At CCTV Agent we offer state-of-the-art security camera systems for commercial businesses of all types, including office buildings, shopping malls, manufacturing locations, retail stores and many more. We have you covered with the best-known brands in the industry. Security camera systems help you protect and preserve what matters most to you.
A thief breaks into your business, a shoplifter pockets an item, somebody vandalizes your building, someone makes a false insurance claim against your business—these are common situations you hope you won't have to face as a business owner; but, unfortunately, there's always a risk. However, with our advanced technology in surveillance systems, there's no reason these events should affect your business.
Security Camera Systems Protect Against Financial and Property Loss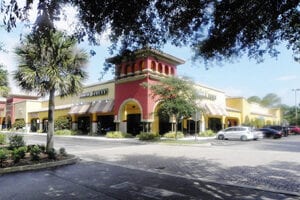 A security camera system is the best way to protect your business against financial or property losses, which makes it a necessity, not a luxury. All it takes is one incident to completely derail your business financially, regardless of where your company is in terms of size, growth, and influence. A security camera system is a great investment that can pay for itself by reducing your potential losses. Further, a well-designed security system can provide a safer environment for your customers and employees, which can bring peace of mind – a priceless item.
Some of the key benefits that a security camera system provides to a business include:
Improve customer service

Increase employee productivity

Increase adherence to proper safety methods

Reduce liability from lawsuits and fraudulent claims

Increase adherence to safety policies

Help secure restricted areas

Remote monitoring of operations via smartphone, tablet or computer

Reduce shrinkage and increase inventory control

Reduce losses from theft

Increase work flow around facility

Document incidents giving rise to insurance claims

Reduce trespassing and vandalism

Eliminate employee theft

Increase responsible machinery and equipment usage
We Know Commercial Businesses
CCTV Agent has the years of knowledge and experience necessary to properly design a security camera system that meets your unique security requirements and greatly reduces the risks you face on a daily basis. Our IP based high-resolution security camera systems provide the level of protection and high-quality output you need, accommodating the layout of your property and the needs of your business. We make sure you get the equipment you need, installed properly, so that your surveillance system performs well to protect you and your bottom line.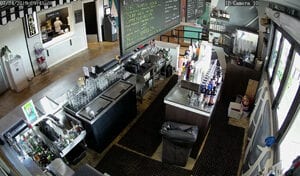 Surveillance Camera Systems and Services for Commercial Businesses
Our service offerings span site security audits, camera recommendations, system configuration, installation support, network design, and more. A security camera system installed by CCTV Agent also comes with unparalleled customer service and technical support. Let us help you build a powerful security plan to thwart security challenges and help you become a more protected business.