Cameras for Communities, HOAs, and Housing Authorities
Megapixel Cameras with HD Images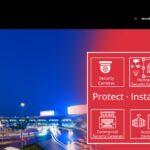 More and more communities are taking action on security by installing IP-based megapixel cameras with HD images to insure they have the video quality necessary to solve crimes in their neighborhoods.  CCTV Agent and their Certified Installation Partners will work with your Association Board and security personnel to design a high-quality video surveillance system to fit your community's budget.
Security Cameras at Entrance and Exit Gates
Whether you need security cameras at your entrance and exit gates to capture license plates, at your clubhouse and pool to reduce vandalism,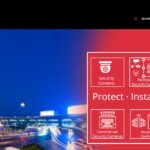 or throughout the community to solve crimes, CCTV Agent has the wired or wireless camera solution.  We have installed hundreds of cameras throughout South Florida to help communities of all sizes reduce crime and liability suits, reducing their insurance rates.